16/12/2018
NORTHERN IRELAND ON THE INTERNET
4NI App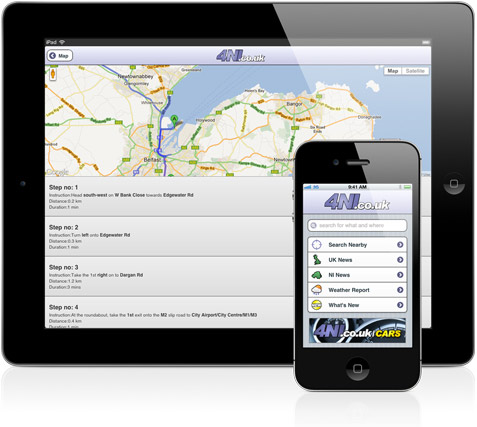 Free 4NI App
Northern Ireland's easy to use website directory and search engine app with regional and national news and weather updated throughout the day.
The 4NI app is an expansion of 4NI.co.uk and employs native iPhone location technology to help you find the business's nearest you.

Features:
Search for the companies nearest you by category
Search by a companies name
Get directions to companies all over Northern Ireland
Add company information to your iPhone contact list with a single click, including addresses, emails, websites and contact numbers
Industry and National News

Search Nearby
Search for the companies nearest you by category.
The app gives you directions from your current location to the company you are looking for.

News
Up to date news stories for the film and video industry.
Also up to date National news.

Weather
A weather report for Northern Ireland which is updated daily.

What's New
See a list of the newest companies as they are added to 4ni.co.uk
This includes current companies that have updated their company information.
Contact 4ni with any questions or problems with the 4ni app