06/05/2021
NORTHERN IRELAND ON THE INTERNET
Erne Rope Access Ltd

Contact Details
Address
61C Lynda Meadows,
Jordanstown
Belfast
County Antrim
BT37 0AT
About Erne Rope Access Ltd
What is Rope Access?
Rope Access is a form of specialised rope technique that allows experienced workers to access hard to reach locations using methods derived from climbing and caving.
Rope access enables access to areas that are not easily accessed by traditional methods such as the use of scaffolding and cherry pickers.
The use of rope access reduces the time spent setting up and dismantling access systems. It ensures repairs are tackled swiftly and with minimal disruption to normal operations. It provides cost saving on projects through the elimination or reduction of scaffolding.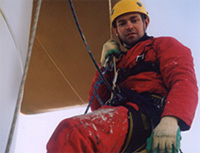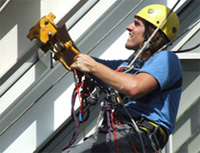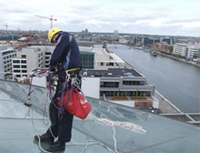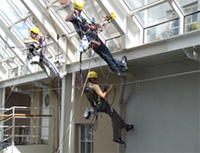 Services
Services / Consultancy
Rope access support services/working at height supervision and consultancy


Confined space services


Inspection and Surveying


Rigging & lifting


Rigging and installation of outdoor media and banners


Off-shore rope access contracting


Testing and instillation of fall arrest anchors and lifelines


Geotechnical and rock stabilisation rope access services


Non-destructive testing
Maintenance and Repair
Construction remedial works


Cleaning at height


Window cleaning using rope access techniques


Specialist atrium maintenance


Industrial Painting using rope access and industrial climbing techniques


High pressure hose cleaning


Cleaning and maintenance of wind turbines


Climbing wall maintenance
Erne Rope Access are willing to offer advice and site visits to discuss your particular needs regarding all aspects of rope access and working at height.
Location Map of Erne Rope Access Ltd