23/01/2022
NORTHERN IRELAND ON THE INTERNET
Greenisland Body Repair Centre

Contact Details
Address
85 Belfast Road
Carrickfergus
County Antrim
BT38 8BY
Click for opening hours
Monday
Tuesday
Wednesday
Thursday
Friday
08:00 am-01:00 pm
07:00 am-01:00 pm
Saturday
Closed
Sunday
Closed
Other Dates
About Greenisland Body Repair Centre
Established in 1991, Greenisland Body Repair Centre has been building its business and reputation to become a well respected Accident Body Repair Centre in Northern Ireland.
We are now a family run business taken over in 2018 by Nathan and Natalie Hogg.
We cater for all motor vehicle repairs for the Insurance Industry, the Motor Trade and the general public. All repairs are guaranteed and our aim is to take the stress out of having a road traffic accident or any other mishaps as much as possible.
Services
Static gun
Tesla cure primer gun - new technology light based rapid curing system
Ingersoll rand compressor
Paint - Syrox water based system with spectrometer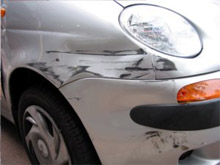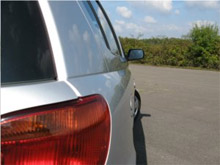 At Greenisland Body Repair Centre our main objective is to take care of the customer. We provide a friendly and professional service designed to get your vehicle back on the road as quickly and efficiently as possible.
Courtesy Car Available
All Repairs Guaranteed
All Makes & Models Repaired
Free Estimates - No Obligation
Body Jig Facility
Low Bake Oven
Opening Hours
Mon - Thurs: 8.00 am - 5.00 pm
Friday: 8.00 am - 4.00 pm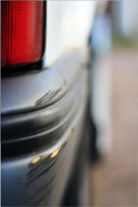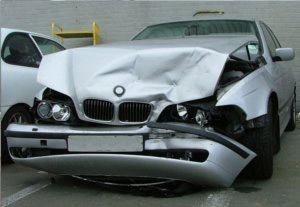 Greenisland Body Repair Centre Gallery
Reviews of Greenisland Body Repair Centre

Testimonial
Mark Ruddock
Very happy with the quality of work and the professionalism of the staff. Highly recommended.

Testimonial
Dazmo92
Incredible service from Nathan at Greenisland Body Repair Centre helped me out after an accident. The damage to my Mazda was quite bad for all it the minor collision was; bumper damaged and popped out of place, side panel bent and headlight pushed back. Had the car with him at 8.30am and he had the car looking good as new by 9.30am. Very professional and down to earth and the other staff were all very friendly too. Can't recommend them enough. I've never needed autobody repair work before, but if I ever need it again, I know where I'm going.

Thanks again to Nathan and the team!

Testimonial
Rob C
Excellent service from Nathan & his team. My BMW was professionally repaired to a exceptionally high standard, looks like new. My car was spotless too when I collected it. The entire repair took just 3 days. Front smash, fair amount of damage. The paper work & correspondence via my insurance broker was seamless. Glad to have my BMW back. Great job, thank you.

Testimonial
Rebecca G
ve been here several times now as the service and the quality of work is outstanding. Family run business, Nathan and Natalie and the team go the extra mile to accommodate their customers. Would definitely recommend and wouldn't take my car anywhere else now that I have been here.

Testimonial
Abbie J
Deserve nothing less than 5 star. Natalie kept me informed the whole way through, fast service and the work done was brilliant can't notice the dent or marks that were there previous. Would highly recommend!

Testimonial
Lisa Colville
Can't rate this team highly enough! A really first class customer service from the moment I took my car in for a quote to the moment I collected it. Very helpful and friendly.

Testimonial
Brian
Hi guys thank youHi guys just wanted to say thanks, and let you know you did a fantastic job and your customer service is first class. I would recommend you guys to anyone. You painted a part for my classic bike, and it probably cost you more in time than I paid. The new part is a perfect match.
Thanks again
Brian

Testimonial
Doreen A
I took my car along to discuss the work needed. Nathan explained everything to me without hesitation and was so pleasant to deal with. Nothing was too much bother to any of the staff and I couldn't speak highly enough of the work done. I was amazed that my car was fixed so quickly and professionally. I wouldn't hesitate to recommend this firm to anyone, they made an excellent job and my car looks like new. 10 out of 10 for great work and customer care.

Testimonial
Patrick M
I cannot speak highly enough of the service received at Greenisland body shop recently - it surpassed my expectations. A quality piece of work, expertly carried out in the timeframe promised, at about 50% of the cost estimated by NI's best known body repair business. Nothing but praise for this company!

Testimonial
Stephen G
Exceptional service taking all the hassle and stress out of dealing with another insurance company, and an excellent eye for detail for the things that I didn't spot or understand.

Testimonial
Sandra Higgins
I would highly recommend Nathan & the workers in Greenisland body repair to fix your car
My car had to have a new door replaced after an accident & they done an excellent job.
They are so friendly
Thanks to Natalie and Nathan's mum in the office they were so helpful
We should give more work to these smaller companies.
It's a more personal touch lthey are just a lovely family business
Thanks again to you all
Like

Testimonial
Nigel L
This was a very pleasant experience from the great counter staff to the very skilful body repair. A first class job and a lot less expensive than several local competitors. In future Greenisland body shop will be one stop shop. Keep up the great work Nathan again a job well done thanks :-)

Testimonial
Angela M
Great service from start to end and did an amazing job on the bodywork on my car, neighbour keyed my car and the dents were so bad I thought it was gonna be a major job and expensive but Nathan and his team sorted that out and at a very responsible price

Testimonial
Brian S
I have now used this body shop quite a few times and as a Taxi driver my car must look good at all times and most of all I need the job done quickly !!

Well Nathan and the team have never let me down and have always give me great customer service and most of all a great paint job.

There work is second to none especially on a black van like mine.

Many thanks guys

Brian.S

Testimonial
Brian M
Small family run business which was able to provide a personal touch, from calling in at short notice for initial estimate to having the work completed at our convenience. A small bump is never a good thing but car is now back to pristine condition following repair. Would certainly recommend this business in the future.

Testimonial
Joh McCormick
What can I say left car with Nathan on 19 Aug with substantial damage to passenger side of car when I went to collect the car I could not believe my eyes the car was repaired to such a high standard you would not have thought it was ever damaged. I have to say Nathan and all his team are so helpful they cannot do enough for you thank you all so much. Lastly I would like to say l would recommend Greenisland body repair centre to anyone how needs body work done. Once again Nathan and everyone thank you so much.


Testimonial
Chris S
Fitted in at short notice; clear and helpful advice given; and the work carried out to a superb standard. Nathan and the team go the extra mile for customers without having to be asked. Many thanks.
Location Map of Greenisland Body Repair Centre