23/10/2019
NORTHERN IRELAND ON THE INTERNET
Loughview Training Services

Contact Details
Address
335 Antrim Road
Newtownabbey
County Antrim
BT36 5DZ
Click for full opening hours
Wednesday
09:00 am-04:30 pm
Monday
Tuesday
Wednesday
Thursday
Friday
Saturday
Closed
Sunday
Closed
Other Dates
Closed Saturdays and Sundays
About Loughview Training Services
We provide quality training under the DfE Training for Success and Apprenticeships NI programmes. Since 1980 we have delivered government programmes such as YTP, Jobskills, Steps to Work, Training for Success in Newtownabbey and Apprenticeships all over Northern Ireland.
Our aim is to provide quality training and employment opportunities to improve employability and skills, not just for young jobseekers but also for those already employed through apprenticeships.
Upskilling your Team
Retail Apprenticeships
Upskill your retail staff. Improve customer service. Oh, and did we mention it's free!
Warehousing Apprenticeships
Enhance your warehouse team in Northern Ireland. You can tailor the course to suit your business.
Training
Each year we take on a number of local school leavers for one on one "training for success". Numbers a limited so please contact us.
Hospitality Apprenticeships
For hotels and guesthouses in Northern Ireland - upskill your team with our Hospitality apprenticeships. It's free and the course can take place during times that suit you.
Employers
Our apprenticeship schemes are completely free to employers and you can receive up to £500 incentive. Training can be tailored to your business needs and delivered on your premises.
Recruiting?
Talk to us about the advantages of hiring an apprentice in Northern Ireland.
Service Overview
Apprenticeships NI Programme
The core of of work is carrying out industry specific apprenticeships in Northern Ireland.
DfE Training for success
Limited places per year are available for local school leavers to get trained in essential employable skills.
Essential Skills Training
Limited places per year are available for local school leavers to get trained in essential employable skills.
Loughview specialises in Apprenticeships for NI businesses and their staff.
Our core programmes are focused on retail and hospitality but we have apprenticeships to suit all industries.
Retail Apprenticeships
Apprenticeships tailored to your retail business in Northern Ireland. We'll train your team for retail excellence.


Hostpitality Apprenticeships
Hotels, guesthouses and more. Allow Loughview to train your hospitalty team for business growth and improved service.


Catering Apprenticeships
Restaurants and food industry apprenticeships. Training provided on location at times that suit you and your business.


Warehousing Apprenticeships
Own a factory or warehouse. Warehouse apprenticeships for health and safety and improved production and dispatch.


Customer Service Apprenticeships
Ideal for telecommunications, sales and customer service. Apprenticeships are free and come with government backed bonuses on completion.


Management Apprenticeships
Management apprenticeships will allow you to scale and grow your business.
Why Loughview?
Experience
Loughview has been delivering training services in Northern Ireland for over 30 years.
Flexibility
Modules are tailored to the needs of your business and training takes place at times that suit you and on your premises.
Bonuses
Employers can earn up to £1000 for taking part in the apprenticeship scheme in Northern Ireland.
Recruitment
Employing a new apprentice comes with substantial reductions in employment costs. Please talk to us about employing a new apprentice.
Loughview Training Services Gallery
Location Map of Loughview Training Services

We consult & train on:
Business Skills - comprehensive range of management courses.
ITIL & PRINCE2, Service Management & Project Management
Technical & Microsoft
At our centre or at yours - customised & tailored too.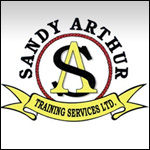 Driver Training
Road Transport Courses
Construction Training
Driver CPC
Specialist Driver Training
Skid Car
4 x 4 Training
High Performance Driving
www.sandyarthur.co.uk

We are a thriving training company based in Northern Ireland with outstanding results and an exceptional workforce.
Abrasive Wheels
Reach Lift Truck
First Aid
Low Loaders
Forklift Training
IPAF Training
CSCS Training
... and many more!
www.pfitraining.co.uk/