19/08/2018
NORTHERN IRELAND ON THE INTERNET
Contact:
Eoin Mc Cambridge
Address
76 Cushendall Road
Ballycastle
County Antrim
BT54 6QX
About BNG Training
BNG Training is one of Northern Ireland's premier Lantra Awards Approved training providers.
We are focused on providing high-quality training as quickly as possible to our clients, our instructors are fully accredited with over 12 years' experience.
We are offering training at our own centre in Ballycastle or we can travel to your own place of work.
With a variety of courses to choose from, we're sure you'll be happy working with us. Look around our website and if you have any comments or questions, please feel free to contact us.
Pesticides
We offer training and assessments on Safe Use of Pesticides foundation modules Pa1, Pa2, Pa6 and Pa6aw (spraying courses). Once you have your PA1 theory certificate, you can then take any other module, making sure that you're legal and safe when using chemicals.
ATVs (Quad Bikes)
Our sit-astride ATVs (quad bikes) – including loads and trailed equipment course is for experienced operators who use a sit-astride ATV (quad bikes) as part of their work, and want their skills updating with certification.
Brushcutters / Strimmers
Brushcutters/Strimmers is our most popular course throughout Northern Ireland and the Republic of Ireland, this is an integrated training and assessment course with our experienced instructors.
Telescopic Handlers
The course is for anyone who uses or will be using a telescopic material handler in either the land-based or construction industry, providing learners with the necessary knowledge and skills to safely operate the machinery.
Manual Handling
Our half day Manual Handling Awareness course aims to give you the practical knowledge that you need in order to understand the risks involved with manual handling, and make sure you are aware of how to lift correctly so minimising that risk.
Safe Tractor Driving
Our Tractor Driving For 13 to 16 Year Olds training and assessment course has experienced instructors who will guide you through the training to make sure that you are able to use the tractor safely and with confidence.
Hand Held Hedge Trimmer
Hand held hedge trimmers are an effective mobile hand held piece of equipment. Due to the mobility of the hedge trimmer it is important that it's used correctly and adequate training has taken place to ensure that accidents do not happen. Our Hand Held Hedge Trimmer integrated training and assessment course has experienced instructors who will make sure that you use the trimmer safely and with confidence, and that you understand the relevant regulations and safety requirements.
BNG Training Products & Services
Pesticide Spraying Courses
Pesticide Training
Brushcutter Training
Strimmer Training
Strimmer Courses
Tractor Driving Training Course
Tractor Training
Quad Bike Training
Telescopic Handler Training
Manual Handling Training
Rodenticide Training
Rat Poison Training
Mouse Poison Training
Rodenticide Certificate
Twitter Feed

Facebook Feed
Reviews of BNG Training

Testimonial
Peter
Great training, thanks very much!
Location Map of BNG Training

We consult & train on:
Business Skills - comprehensive range of management courses.
ITIL & PRINCE2, Service Management & Project Management
Technical & Microsoft
At our centre or at yours - customised & tailored too.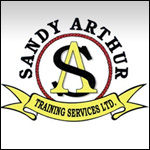 Driver Training
Road Transport Courses
Construction Training
Driver CPC
Specialist Driver Training
Skid Car
4 x 4 Training
High Performance Driving
www.sandyarthur.co.uk

We are a thriving training company based in Northern Ireland with outstanding results and an exceptional workforce.
Abrasive Wheels
Reach Lift Truck
First Aid
Low Loaders
Forklift Training
IPAF Training
CSCS Training
... and many more!
www.pfitraining.co.uk/