09/05/2021
NORTHERN IRELAND ON THE INTERNET
Cummins Marine Surveyors Northern Ireland

Contact Details
About Cummins Marine Surveyors Northern Ireland
Cummins Marine Surveyors Northern Ireland
Cummins Marine Engineers provides a wide range of professional services to all branches within the marine industry, has intensive experience in conducting condition surveys on all types and sizes of merchant vessels, fishing vessels and pleasure craft.
Will investigate and report nature, cause and extent of damages without prejudice, backed up by prompt and professional reporting. Consultancy on hull and machinery damages.
Experience & Qualifications:
Proprietor R.G.Cummins, CEng CMarEng FIMarEST, FRINA. Time served Marine Engineer.
Holds First Class Motor & Steam Dept of Trade Certificate, H.N.C Mech Eng.
Served as Chief Engineer for 30 years on all classes of merchant vessels, Chemical & VLCC tankers, OBO & General Cargo vessels.
Held both LLoyd's and Norske De Veritas authorisation surveying certificates for 25 years.
Served as superintendent engineer for large shipping company.
Highly qualified and experienced in the marine industry with the foremost professional bodies in the marine industry.
Surveyor for leading Insurance Companies & UK Banks on fishing vessels and pleasure craft.
Experience with steel GRP and wooden vessels.
SERVICES:
Merchant Vessels:
Hull & Machinery Surveys
P&I Surveys
Cargo damage claims and cargo hold inspection
Off Hire / On Hire Surveys
Bunker surveys
Flag State Inspection

Pleasure Craft:
Pre-purchase and condition surveys
Insurance & Valuation surveys
Damage reports for Insurance Companies
Fishing Vessels:
Condition and pre-purchase surveys for owners
Insurance and Banks, Valuation surveys
Hull and machinery damage surveys for Insurance
Ultrasonic hull thickness testing

MCA/Mecal Coding:
Work Boats, Pilot boats Angling and Charter vessels

Factory Acceptance Tests of equipment (F.A.T.)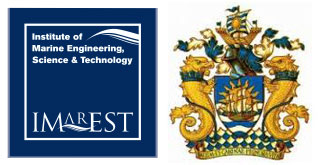 Cummins Marine Surveyors Northern Ireland Gallery
Cummins Marine Surveyors Northern Ireland Products & Services
Marine Surveyors Northern Ireland
Marine Surveys
Fishing Vessel Surveys
Pleasure Craft Surveys
Merchant Vessel Surveyor
Reviews of Cummins Marine Surveyors Northern Ireland

Testimonial
George
We have used Reggie for many years for Marine Surveys in Northern Ireland & beyond and have found his wealth of experience of knowledge invaluable. Always my first call when I need a professional survey carried out on any marine craft.