30/05/2020
NORTHERN IRELAND ON THE INTERNET
Tiles of Distinction

Contact Details
Address
Unit 2-3, 27 Garvagh Road,
SWATRAGH
Maghera
County Londonderry
BT46 5QE
Reviews of Tiles of Distinction

Testimonial
John Donnelly
Just had our main bathroom redone in the house and we got the tiles from Tiles of Distinction and they are perfect. Really finishes the room. Very helpful staff and weren't too hard to pay.

Testimonial
Angela McFarland
Bought the floor tiles for our kitchen renovation. We went in with one style in mind and ended up going home with a completely different one. And we were glad we did. The recommended tiles made all the difference and really set our kitchen off. Love it.

Testimonial
Cathy
I bought the tiles for my new kitchen here and they couldn't have been more helpful. I love the tiles and Andrew did me a great deal on the price. Thanks.
Location Map of Tiles of Distinction
Tiles of Distinction Branches
Unit 2-3, 27 Garvagh Road, Coleraine
028 7137 1420

We have the best priced and biggest selection of floor and wall tiles in Bangor Nothern Ireland.
Bathroom tiles
Floor tiles
Wall tiles
Kitchen tiles
Outdoor/indoor tiles
Fireplace tiles
www.tilesdirectni.co.uk
Popular Tiles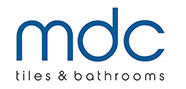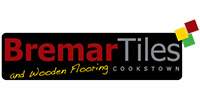 Bathe NI
37A Drumaney Rd, Cookstown
028 8673 6537

Artafex
55 Tullyard Road, Cookstown
028 8676 9006