20/02/2020
NORTHERN IRELAND ON THE INTERNET
Address
38-39 Lower Baggot Street
Dublin
D02 T938
About Compliance Ireland Regulatory Services Ltd
Welcome to Compliance Ireland
We are Ireland's leading specialist provider of regulatory, risk and corporate governance consulting, advisory and compliance training services. We are regulatory experts. We are independent.
About Compliance Ireland
We are a multi-disciplinary management consultancy practice and we take a rounded approach to your business. As qualified professionals by training we analyse the regulations affecting your business. As people with extensive business experience (we act as non-executive directors to a number of financial companies) we help you understand the impact of regulations and how to implement them in your specific business.
Meet Our Team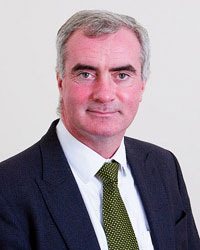 Kevin O'Doherty - Principal
Kevin is a Fellow of the Institute of Chartered Accountants in Ireland. He holds a Master of Business Studies (Finance) and a Postgraduate Diploma in Professional Accounting, both from University College Dublin. In 2011, Kevin qualified as a Chartered Director.
and
Elizabeth Redmond - Training Manager
Training Services
Our aim is to provide you with the most comprehensive and up-to-date training available in Ireland.
Courses we provide
4th Anti-Money Laundering Directive
AML in Practice: Implementation of Current Legislation and Guidance
Anti- Money Laundering Refresher Course
Anti-Money Laundering/Counter-Terrorist Financing
Capital Requirements Directive III For Investment Firms
Capital Requirements Directive IV
Central Bank Inspections & Enforcement
Code of Conduct on Mortgage Arrears
Companies Act 2014
Consumer Protection Code - Advertising Requirements
Consumer Protection Code 2012
Corporate Governance
Data Protection & How to Conduct a Data Protection Audit
Director Duties & Corporate Governance
Establishing the Internal Audit Function
Ethics
General Data Protection Regulation
Governance & Oversight of Outsourced Activities
Implementing Fitness & Probity in your Business
Implementing the AIFM Directive
Implementing UCITS V
Introduction to Financial Services Regulation in Ireland
MiIFD 2
Minimum Competancy Code
Payment Services Directive II
PRISM
Risk-Based Compliance Monitoring for Financial Institutions
Role of the Compliance Officer – for Bank & Investment Firms
SME Regulations
Treating Customers Fairly & Complaints Handling
Understanding Funds in Ireland
Whistleblowing
In House Training
We regularly provide the in-house training function for firms on subjects such as Data Protection or Complaints Handling or on more specialist subjects such as Anti-Money Laundering or Solvency II. Whatever you need, we are here to help.
All topics on which we train at public courses can be tailored to the needs of your business ensuring that your staff receive comprehensive and practical training on the way regulations and requirements impact your business!
Consulting
Compliance Ireland specialises in regulatory affairs, primarily for the financial services sector.
We also help non-financial firms such as professional bodies, academic institutions, trust companies and casinos with their regulatory obligations, particularly in the areas of data protection and anti-money laundering.
Things that we do include:
Authorisations
Ongoing Compliance Advice
Writing Compliance and Operational Manuals
Designing and carrying out Risk-Based Compliance Monitoring Plans
Implementation Advice
Outsourced AML
Regulatory Enforcement Advice
Litigation Support and Expert Witness Services
Pre-Inspection Risk Assessments
Relations with Regulators and Government Departments
Non-Executive Director Services
Independent MLRO Services
... and everything in between! As we say, we help solve your problems
Directorships
Need an independent & experienced non-executive Director?
What does Compliance Ireland offer?
If you need a strong, robust, professionally qualified and independent person to act as non-executive director please consider our services.
Compliance Ireland Regulatory Services Ltd Gallery
Compliance Ireland Regulatory Services Ltd Products & Services
Anti- Money Laundering
Consumer Protection Code
Director Duties
Corporate Governance
AIFM Directive
Minimum Competancy Code
Training
Regulatory affairs
Ongoing Compliance Advice
Outsourced AML
Non-Executive Director Services
Directorships
Financial Training
Compliance Training
Location Map of Compliance Ireland Regulatory Services Ltd