26/04/2019
NORTHERN IRELAND ON THE INTERNET
Address
534 UPPER ROAD
Carrickfergus
County Antrim
BT38 8PW
Click for full opening hours
Friday
09:30 am-03:00 pm
Monday
Tuesday
Wednesday
Thursday
Friday
Saturday
Closed
Sunday
Closed
Other Dates
We will be launching our new website soon!
About Brennan Hygiene
Brennan Hygiene specialises in supplying cleaning and hygiene products to the catering, industrial and leisure industries in Northern Ireland.
We have all of the products and materials to meet your business requirements, offering cleaning and hygiene products to hotels, pubs, restaurants, nursing homes, butchers shops, automotive and all trades and industries.
We are able to supply:

Full Paper Product Range


Washroom Products


Airsenz Auto Aerosol Dispensers and Fragrances


Toilet Papers,Handtowels and Hand Soap Supplies


Hygiene Supplies


First Aid Supplies


Car Care Products


Karcher Cleaning Equipment


Washroom Rental Service


Ionic Systems Products and Support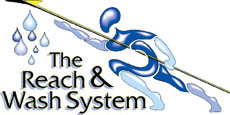 And all other required paper, hygiene and cleaning materials and supplies.
There is no minimum order and we can deliver free of charge throughout the Northern Ireland area.
Whatever your cleaning and hygiene requirements, Brennan Hygiene is always on hand to answer any query you may have. The team at Brennan Hygiene always provides an unrivalled level of customer service, because at Brennan Hygiene, we never ask our customers to compromise.
SOME OF OUR PRODUCTS INCLUDE...
PAPER PRODUCTS
Papernet Premium Toilet Rolls (320 sheet)
Andrex Toilet Rolls
Toilet Tissue (2 ply)
Mini jumbo Toilet Rolls
Jumbo Toilet Rolls
Tork (1 ply) mini c/f Roll
Tork-multi - heavy duty wiper Cloths
PG Wiper rolls (2 ply) Blue & White
Kimberly-Clark c/f rolls - white
Papernet blue c/f rolls
Kimberly Clarke hand towels - Green & White
Scrim Rolls- white
Pristine 20 inch roll
Pristine 10 inch roll
Kimberly Clarke Blue Wiper roll (1 ply)
Kimberly Clarke Wypall X60 (8370)
Kimberly Clarke Facial Tissues (8837)
Hotel Facial Tissues
Napkins White
CLEANING PRODUCTS
Fairy Washing up Liquid
Deb Swarafega
Dishwash Detergent
DishWash Rinse-Aid
Finish Dish Washer Tablets (100)
Automatic Washing Powder
Biotek Lemon Floor Gel
Floor Gel - Pine
Flash All Purpose
Power Strip
Sapphire Emulsion Floor Polish
Deep Clean
Biotek Odourless
Secure Bleach
Domestos
Milton sterilising fluid
Johnstons CIF cream cleaner (16 per case)
Air Fresheners Glade, 6 Assorted Fragrances
Air Fresheners Solid, 6 Assorted Fragrances
Pledge polish (original)
Nationwide Glass cleaner
Nationwide Spray and Wipe cleaner
Nationwide Spray and Wipe cleaner with bleach
Nationwide Spray and Wipe Kitchen Surface Sanitiser
Mr. Muscle Drain and plug unblocker
Kitchen Master Glass Wash
Jeyes Fluid
Channel Blocks
Galtec Lemon All Purpose Cleaning Gel
Galtec 018 Heavy Duty De-Greaser
Galtec Suresan 200 Sanitizer
Galtec Pine Disinfectant
Arpol Citrus Disinfectant
Arpol magic urine neutraliser spray bottle
Arpol magic neutra fresh spray bottle
Prochem Stain Pro
Pal Hard Surface Wipes
Probe Wipes
Brennan Hygiene Products & Services
Toilet paper supplies for Northern Ireland
Handtowel supplies for Northern Ireland
Hand Soaps supplies for Northern Ireland
Papernet product supplies for Northern Ireland
Deb product supplies for Northern Ireland
Ionic Systems supplies for Northern Ireland
Hygiene supplies for Northern Ireland
We also offer a Washroom services at great prices!
Brennan Hygiene News
May 20, 2018
Great New Products from the Papernet Brand
---
https://www.brennanhygiene.co.uk/2018/05/17/bio-tech-technology-from-papernet/
Brennan Hygiene Team
| | | | |
| --- | --- | --- | --- |
| Name | Role | Email | Telephone |
| Ian Brennan | Director | | 02893361503 |
Reviews of Brennan Hygiene

Review
M. Johnston
I have been using Brennan Hygiene for many years and have found them to be very helpful and informative with an excellent delivery service for all my cleaning and hygiene needs.
Brennan Hygiene
5

out of

5
based on
1
ratings.
1
user reviews.
Location Map of Brennan Hygiene