15/05/2021
NORTHERN IRELAND ON THE INTERNET
17/12/2015
Top Five Hotels To Enjoy Christmas Dinner In NI
Instead of standing over a hot stove why don't your family and friends celebrate the festive period in style this year by visiting one of the many great venues throughout Northern Ireland.
Just imagine, turkey, stuffing and all the trimmings and you don't have to lift a finger!
And to make things easier for you to decide where to visit, we have compiled a list of the top five restaurants in NI serving the best Christmas dinners this year.
The Fitzwilliam Hotel – Belfast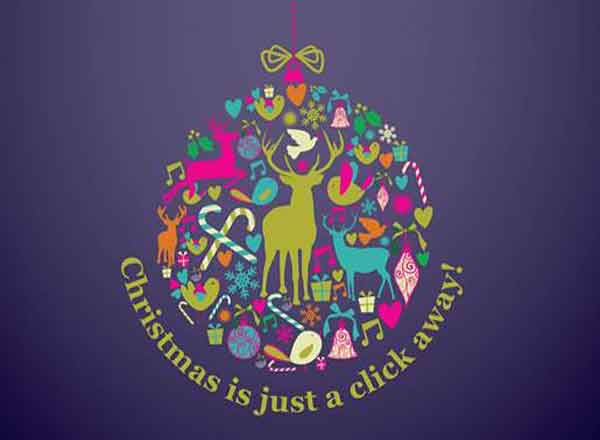 Situated right in the heart of Belfast city centre the beautiful Fitzwilliam Hotel promises to make your Christmas Day 'magical'.
Why don't you wake up to a wonderful Champagne breakfast while the kids get a visit from Santa Claus!
The hotel has created a five course gourmet menu, including slow confit duck leg for starters, Turkey with sage and onion stuffing rolled in streaky bacon with ham hock for mains, and enjoy the traditional Christmas pudding with sumptuous Whiskey Anglaise and Vanilla ice cream followed by tea and coffee.
To view their extensive menu, including vegetarian options, click
here
.
New Year At The Fitzwilliam Hotel
If you and your family are unable to make it for Christmas or perhaps you had so much fun you cannot wait to go back you could book The Fitzwilliam Hotel to celebrate the New Year.
The restaurant can provide a 4 course evening meal with as much champagne as you like, entertainment will be provided in the evening and of course the unforgettable count down to 2016.
On New Year's Day the hotel will be holding a late breakfast until 1pm.
The Fitzwilliam Hotel
Roe Park Resort – Limavady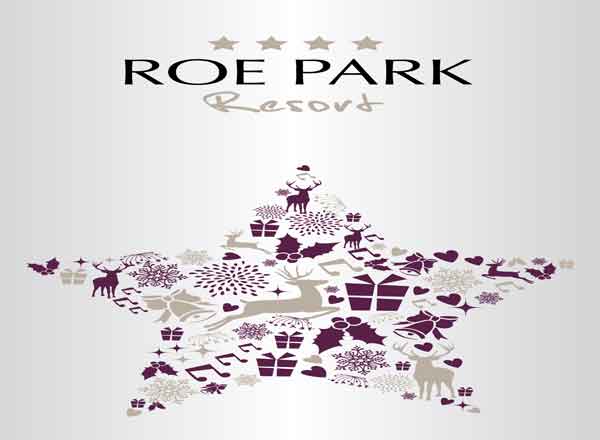 The Roe Park Resort in Limavady not only has two restaurants but also features a golf course, a swimming pool and if you really want to pamper yourself, onsite spa facilities.
A traditional full buffet breakfast will be served on Christmas morning followed by a carvery lunch in Green's Restaurant or the Roe Park Suite.
The Christmas dinner menu at Green's Restaurant includes Oak smoked Irish salmon, creme fraiche, pickle cucumber with dill salad, followed by slow cooked sliced belly of pork and baked vanilla cheesecake with passion fruit glaze.
On Christmas night visit O'Cahan's Bar where a live band will be playing. Speaking exclusively to 4ni a spokesperson said: "Eat, drink and be merry this Christmas at the Roe Park Resort. Enjoy the festivities and delicious delights in both the Coach House Brasserie and Greens Restaurants catering for couples, groups and families. "We look forward to welcoming you over the holidays for your own 'Roe Park Christmas Experience'."
To view their extensive menu, including vegetarian options, click
here
New Year At The Roe Park Hotel
To celebrate the New Year enjoy a pre-drinks reception and canapés before your evening meal at one of their two restaurants.
Live music will also be playing at O'Cahan's Bar and to bring in the New Year enjoy the majestic sounds of a Bagpiper. There will also be a disco for the kid's.
Click on the link below and book now to bring in the New Year with all of your family.
The Roe Park Hotel
The Merchant Hotel – Belfast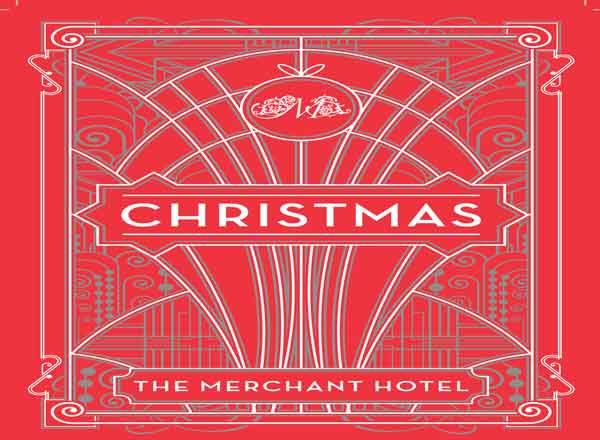 Celebrate a magical Christmas at the beautiful Merchant Hotel with a number of festive offerings. On arrival enjoy a glass of bubbly served with a selection of canapés before moving into The Great Room Restaurant.
Treat your pallet to seared scallops in a carrot puree for starters, and if you want something other than the traditional turkey the Salt-Aged Rib-Eye steak is also on offer and will be cooked to your liking, served with a selection of vegetables and potatoes. For a perfect ending, try the profiterole swan served with warm chocolate sauce and vanilla ice cream.
The hotel also has many featured rooms including their unique Art Deco rooms, Victorian rooms, or experience glamour and timeless elegance of the Victorian Suites.
To view their extensive menu, including vegetarian options, click
here
New Year At The Merchant Hotel
Why not celebrate the New Year at Berts Jazz Bar or the Cloth Ear? With two choices available you are sure to bring the New Year in style.
A four course supper is available at the Jazz Bar, and it is of course accompanied by an extraordinary live jazz band. Or if you prefer a more relaxed setting make your way to the Cloth Ear where a Resident DJ will be knocking out the latest hits all night.
The Merchant Hotel
The Culloden Hotel - Holywood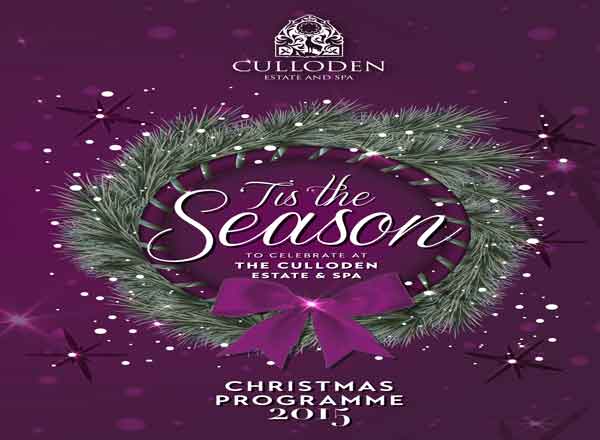 The beautiful Culloden Hotel is the perfect place to celebrate Christmas with family and friends. Its Christmas Day lunch is available in the Stuart Suite, Mitre Restaurant and Cultra Inn. The hotel guarantees a wondrous feast for all of the family with the arrival of Santa, who will be bearing gifts for all. Light entertainment will also be available in the Mitre Restaurant.
The Culloden Hotel
New Year At The Culloden Hotel
Welcome in 2016 with a glass of mulled wine and some homemade treats on arrival. A champagne and canapé reception will be available from 7pm before enjoying a "gastronomical feast" at 8pm.
Live music will be playing and a Bagpiper will lead the farewell to the old and welcome to the New Year.
Or you can bring the in the New Year at the Cultra Inn. A Table d'hôte menu will be available from 7 - 9.30pm and guests can enjoy live musical entertainment.
The Culloden Hotel
Ten Square Hotel – Belfast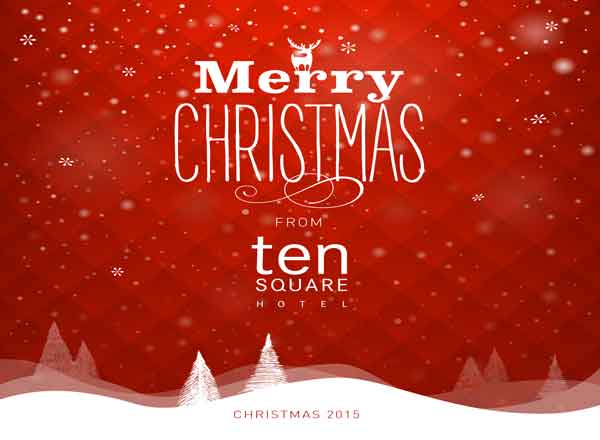 This exclusive hotel is situated in the heart of Belfast City Centre and is a perfect setting to celebrate Christmas in style.
Tempt your tastebuds with a hearty winter vegetable soup, followed by a Northern Irish Sirloin steak served with traditional roast potatoes, buttery mash and vegetables, and for dessert the Bailey's Cheesecake.
To view their extensive menu, including vegetarian options, click
here
New Year At Ten Square Hotel
Ring in 2016 at the Tens Square hotel where a resident DJ will be playing the latest tunes and there will also be an exclusive balloon drop at midnight to really burst your bubble!
The hotel features 23 guest rooms, from standard rooms to deluxe rooms if you would like to spend the weekend with your partner and family. Each of the guest rooms features warm, rich cream carpets, super king low slung beds, plush linens, opal glass inset shutters and elegant free-standing wardrobes.
Free wifi is also available in all of the rooms and throughout the hotel.
Ten Square
---
Latest Northern Ireland Features
12 March 2020
Explore NI's Stunning Walking Trails
As another year of spring approaches, the brighter days are a new chance to get in shape, enjoy the fresh air and explore your local area.
05 March 2020
Marathon Season Fixtures
For the runners among us, brighter days and hints of spring can mean only one thing; it's time to get the trainers as on as marathon season is just around the corner.
30 January 2020
Explore NI's Stunning Walking Trails
It's a new decade and a new chance to get in shape, enjoy the fresh air and explore your local area. While this may sound mediocre compared to the holidays we're all currently dreaming of booking, Northern Ireland is dotted with stunning coastlines and mountain plains that quite frankly don't get the credit they deserve.
06 January 2020
January Money Saving Tips
Whether you're starting back to work, participating in 'Dry January' or hitting the gym with a new fitness regime, January is the month when many of us decide to turn over a new leaf.
18 December 2019
Belfast Pubs To Visit This Festive Season
Whether you're planning a quiet catch up with family and friends, hoping to dance the night away or heading out on a 12 pubs of Christmas night out, it's always good to have a selection of decent bars and pubs up your sleeve for the festive season.
13 November 2019
Your Guide To Northern Ireland's Christmas Markets
It's that time of year again, and the Christmas countdown will soon be on. As the streets begin to sparkle with festive lights, the annual tradition of wrapping up warm and browsing the local Christmas market becomes top of the to-do-list again.
31 October 2019
Get Organised This Christmas
Halloween is all but gone and whether we like it or not, the Christmas countdown will soon be upon us.
14 October 2019
How Best To Spend Your Halloween
With a definite chill in the air and a layer of crunchy leaves lining the streets, the signs of Autumn couldn't be clearer. The new season can only mean one thing though, and Halloween is definitely upon us.
03 September 2019
Tour The Finest Local Cuisine With 'Taste the Island'
An extensive range of local foodie events will give people the opportunity to 'Taste the Island' over the next 12 weeks in a celebration of the region's finest food and drink, tasty experiences and scrumptious adventures.
31 July 2019
Open House Festival Returns To Bangor
A celebration of culture, creativity, people and passion- Bangor's Open House Festival is back for the seventh year with a bigger and better programme of concerts and events.
Northern Ireland Weather

Today:

Mostly cloudy with occasional rain or showers, though lighter than recent days. More in the way of sunny intervals developing towards evening, perhaps a few heavy showers over Fermanagh. Light winds. Maximum temperature 14 °C.

Tonight:

Central and northern areas will be dry with some clear intervals. The south will be cloudier with the chance of some patchy rain. Minimum temperature 6 °C.