28/05/2022
NORTHERN IRELAND ON THE INTERNET
23/06/2016
Pitching Tents
It seems the summer isn't done with us yet... You've had plenty of day trips to the beach, so now it's time to dedicate a whole weekend to camping.
Below is our choice of five campsites across Northern Ireland.
Jordanstown Loughshore Park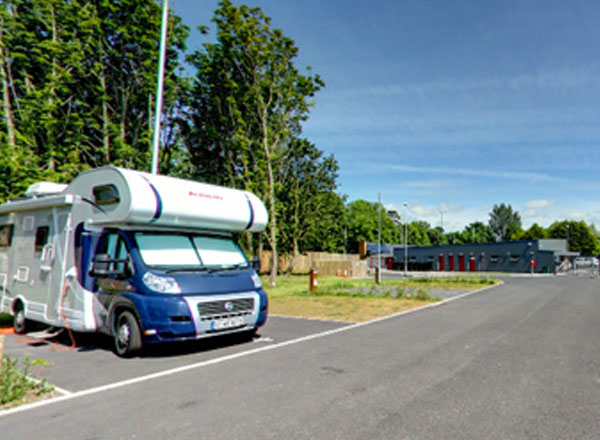 On the edge of Belfast Lough, Jordanstown Loughshore Caravan Park is an ideal base to explore Belfast, the Causeway Coastal Route and further afield.
The park is located in Newtownabbey on the shores of Belfast Lough with panoramic views from Belfast to Bangor.
Just five miles north of Belfast on the Causeway Coastal Route (A2 Shore Road), the park is close to the University of Ulster (Jordanstown), bus routes, train station and ferry terminals.
The caravan park is open all year round.
14 touring pitches and four tent pitches are laid out in a secure landscaped area within the parkland. Each touring pitch is on hard standing with individual electric, water and drainage hook-ups and is large enough to park a car beside the caravan.
The modern amenity building features:
• Ladies and gents toilets and free hot showers
• Disabled facilities
• Dishwashing area and laundry (washing and drying machines)
• Chemical disposal point
• Free Wi-Fi
• Attendants on duty at evenings and weekends – March to September
Price
• Caravans, Motor Homes, Trailer Tents - £21.00 per night during low season and £23.00 per night during high season and bank holiday weekends. (Price includes electric)
• Tents - £15.00 per night throughout the year
Shore Rd, Newtownabbey, County Antrim BT37 0PY
For more information go to
antrimandnewtownabbey.gov.uk
.
Castle Ward Caravan Park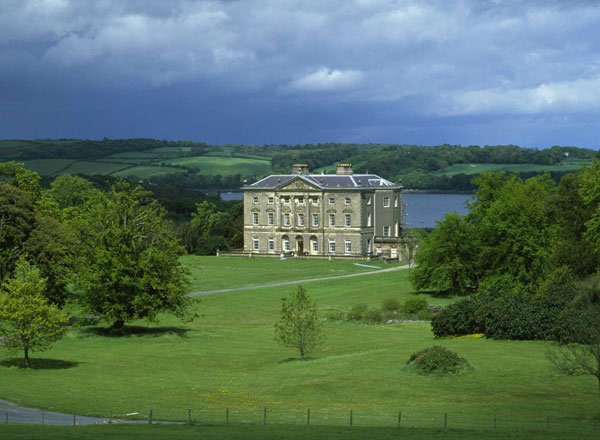 Just half a mile outside Strangford Village, Castle Ward Caravan Park is situated on an 840 acre National Trust Estate, which includes Mansion House, Tea Room, Shop, Barn Playroom, Victorian Education Centre and Adventure Playground.
The Estate also provides an Outdoor Pursuits Centre managed by Clearskys.
The full visitor experience on offer includes a unique position located within one of Northern Ireland's premier attractions incorporating a range of events, facilities and beautiful grounds.
Continued attention to detail regarding cleanliness, customer focus and a 24 hour on site presence provides essential security. Your fee entitles you to free entry to the Estate for the period of your stay.
The Park is open all year and has 28 caravan and motor home pitches, and ten tent pitches.
Bookings can be made by Tel: (028) 4488 1204 between the hours of 9.30am and 4pm Monday to Friday.
Strangford, Co Down, BT30 7LS
nationaltrust.org.uk/castle-ward
Six Mile Water Caravan Park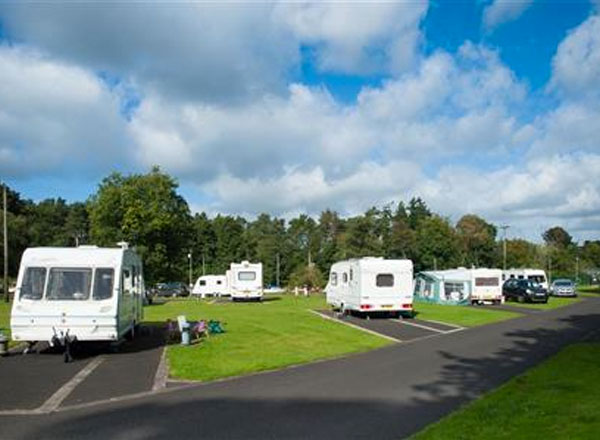 The Park's central location, and its close proximity to Larne and Belfast harbours, makes it an ideal base for touring not only within the Borough of Antrim but throughout all of Northern Ireland.
On-site facilities include a modern toilet and shower block, fully equipped laundry room, hard stands with 37 electric hook-up pitches and eight tent sites, café, visitor information services, a TV lounge and games room overlooking Lough Neagh, all accredited to five star standard by the Northern Ireland Tourist Board.
Tent Prices are calculated based on the numbers of persons per tent pitch and Antrim Borough Council accepts bookings for up to two persons, up to four persons/families and up to six persons. Six is the maximum number per tent.
The Park is a family orientated site and all customers are asked not to engage in any activities which may cause annoyance or disturbance to other guests between the hours of 10pm and 8am.
It is open from the 5th February 2016 - 27th November 2016. Please note the Caravan Park is open at weekends only during the months of February and November. Bookings
Advance booking is essential particularly for weekends, bank holidays and during June, July and August.
Customers will be able to select the pitch of their choice when making their booking online.
Lough Road Antrim, Antrim, BT41 4DQ
For more information go to
antrimandnewtownabbey.gov.uk
.
Ballyronan Marina & Caravan Park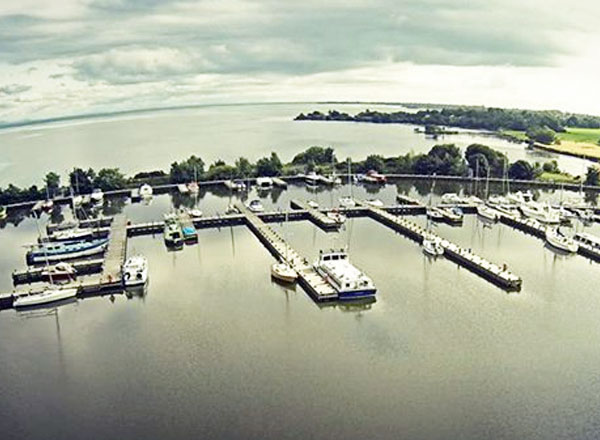 Sited within the village of Ballyronan on the shores of Lough Neagh, the Marina facility is open seven days per week, April - September.
To compliment the facilities there is also a special Woodland Nature Trail, Ballyronan Wood, which through specific pathways, view points and information signage highlights the natural beauty of the area.
The local Development Association in conjunction with the Council runs a new Community Centre, which includes a function hall, offices, café, retail/work units and public toilets and changing rooms.
The park incorporates play, outdoor games and beach areas. To compliment the facility, there is a special woodland nature trail, boasting a wealth of wildlife. Sailing, canoeing and boat trips on the Maid of Antrim cruiser are all available.
22 motor/touring caravan spaces at £18 per night. £13 per night where no electricity required. No charge for hook-up or awning. eight tents sites at £10 per night.
135A Shore Road, Ballyronan, Ballyronan More, Magherafelt, Co Londonderry, BT45 6JA.
Keep up to date at their
Facebook page
.
Riverside Farm Marina and Caravan Park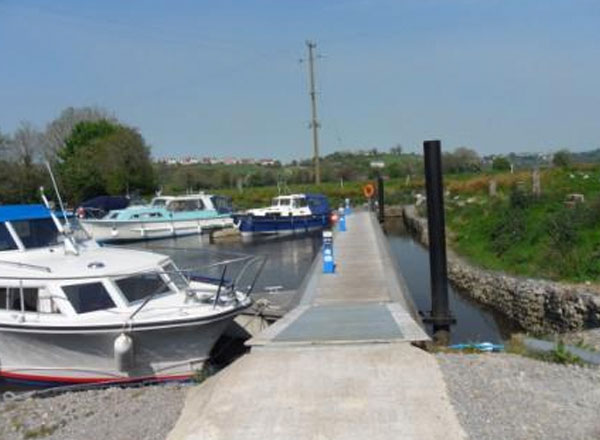 The small family run caravan park is in the centre of Fermanagh Lakelands, ideal for visiting Marble Arch Caves, Florencecourt House and Castle Coole.
You can also visit Davenish Island and take a cruise down the lake to visit this historic monastic site founded in the sixth century.
The site has a small marina with a slipway suitable for the adventure canoeist or just a leisure boat trip down the river onto Lough Erne, which provides excellent fishing.
On the doorstep you can enjoy walking, hiking, cycling and golfing amongst the flora and fauna richness and some of the most panoramic views in Ireland. Also on site there is a guesthouse and a three star self catering bungalow overlooking the river.
The site offers a new shower and toilet block with underfloor heating, camper's kitchen and launderette.
Prices
Touring Caravan - £22:00 + electric, per night based on 2 x people and car; Motor Home £12:50 + electric, per night based on 2 x people; Tent and trailer tent - £15:00, per night based on 2 x people and car.
58 Derrylin Road, Gortadrehid Little, Enniskillen, Co Fermanagh, BT92 2FN
riverside-farm.com
---
Latest Northern Ireland Features
06 July 2021
Fun And Thrills Of NI's Outdoor Adventure Centres
School is out for the summer and while overseas adventures may be limited, there's no better time to make the most of the best Northern Ireland has to offer. Whether you fancy a weekend away or just a day trip with the family, the region's outdoor activity centres have a bit of everything for all ages.
12 March 2020
Explore NI's Stunning Walking Trails
As another year of spring approaches, the brighter days are a new chance to get in shape, enjoy the fresh air and explore your local area.
05 March 2020
Marathon Season Fixtures
For the runners among us, brighter days and hints of spring can mean only one thing; it's time to get the trainers as on as marathon season is just around the corner.
30 January 2020
Explore NI's Stunning Walking Trails
It's a new decade and a new chance to get in shape, enjoy the fresh air and explore your local area. While this may sound mediocre compared to the holidays we're all currently dreaming of booking, Northern Ireland is dotted with stunning coastlines and mountain plains that quite frankly don't get the credit they deserve.
06 January 2020
January Money Saving Tips
Whether you're starting back to work, participating in 'Dry January' or hitting the gym with a new fitness regime, January is the month when many of us decide to turn over a new leaf.
18 December 2019
Belfast Pubs To Visit This Festive Season
Whether you're planning a quiet catch up with family and friends, hoping to dance the night away or heading out on a 12 pubs of Christmas night out, it's always good to have a selection of decent bars and pubs up your sleeve for the festive season.
13 November 2019
Your Guide To Northern Ireland's Christmas Markets
It's that time of year again, and the Christmas countdown will soon be on. As the streets begin to sparkle with festive lights, the annual tradition of wrapping up warm and browsing the local Christmas market becomes top of the to-do-list again.
31 October 2019
Get Organised This Christmas
Halloween is all but gone and whether we like it or not, the Christmas countdown will soon be upon us.
14 October 2019
How Best To Spend Your Halloween
With a definite chill in the air and a layer of crunchy leaves lining the streets, the signs of Autumn couldn't be clearer. The new season can only mean one thing though, and Halloween is definitely upon us.
03 September 2019
Tour The Finest Local Cuisine With 'Taste the Island'
An extensive range of local foodie events will give people the opportunity to 'Taste the Island' over the next 12 weeks in a celebration of the region's finest food and drink, tasty experiences and scrumptious adventures.