18/05/2021
NORTHERN IRELAND ON THE INTERNET
21/12/2016
Ringing In The New Year
The symbolic passing of one year into the next is naturally a time of celebration. It allows people to leave the past 12 months behind, and begin a new one, filled with belief and optimism. Resolutions are made, filled with promises of "sticking to it this time", old bonds are strengthened while new ones are forged. Generally, everyone agrees that next year will better than the last.
Below, is our list 'top picks' of New Years Eve entertainment, to help you see out the old and welcome in the new...
New Year's Eve at Titanic Belfast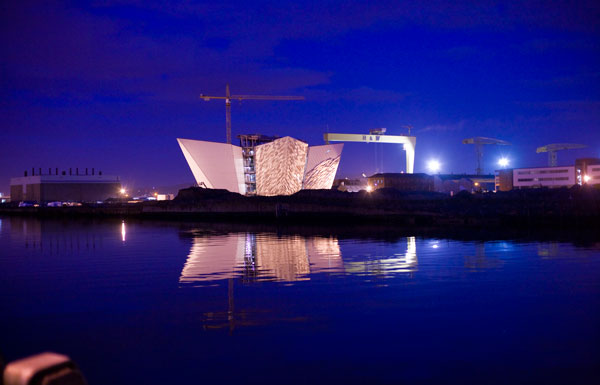 Ring in the New Year at the World's Leading Tourist Attraction, Titanic Belfast.
On the night guests will be greeted with a New Year's Cocktail before enjoying a light supper. A live band will perform throughout the night, before a Midnight Piper marks the passing of 2016 into 2017.
Dress code for the event is 'Cocktail', and tickets are priced at £40.
To book,
titanicbelfast.com/nye
.
Europa Hotel Black Tie Gala Event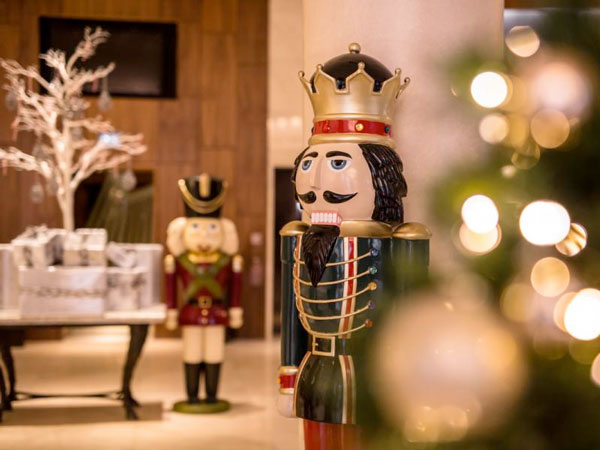 While Titanic Belfast is at the forefront of new tourism in NI, let's not forget the old guard; once holder of dubious honour of the most bombed hotel in Europe, the aptly named Europa Hotel will host its own Black Tie Gala Event this New Years Eve.
Bedecked with twinkling lights, the iconic city centre location is the perfect place to celebrate in style. Combining a fabulous festive atmosphere, with the warmest of welcomes, the finest dining and first class service, the hotel guarantees a "truly memorable" New Year.
With live music, fine food, fun and laughter, it's the perfect place to bring in the New Year in style. The traditional splendour is the backdrop for the Black Tie Gala Ball.
The evening unravels with a stylish Champagne reception, followed by a five course dinner, and dancing to live music from Dave Martin and the Casino Cats – featuring a vast repertoire of swing classics from Frank Sinatra to Michael Buble and many modern songs in their unique swing style.
Host and compère for the evening will be U105's DJ, Johnny Hero and special guest, the Elvis tribute act, plus there will be a piper at midnight to herald in the New Year.
For those really planning on making a night of it, you can of course stay overnight in a luxurious Executive Room, and treat yourself to a New Year's Day breakfast in the Causerie restaurant.
A special New Year's Eve hotline has been established to handle bookings. Tickets are priced at £100, and can be contacted on 028 9026 6012 or email: conf4@eur.hastingshotels.com.
europabelfast.com
Crumlin Road Gaol - Governor's Ball 2016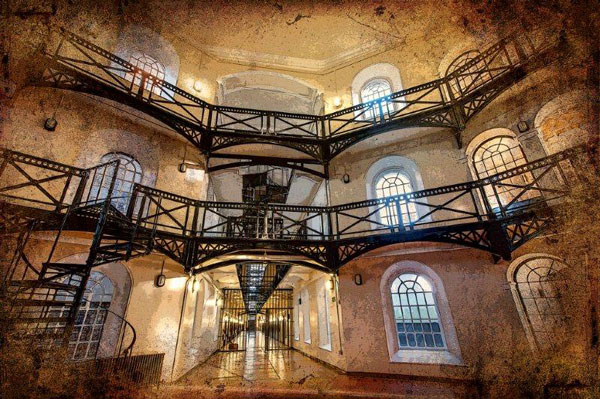 Heading back out of the centre, but staying within city's darker history, perhaps you'd like to see in the New Year in jail... Or Gaol more accurately.
The historic Crumlin Road Gaol will host a Governor's Ball, inviting you to a "magical" drinks reception, followed by a four course dinner.
The black tie event will have entertainment throughout the night, with live music and a DJ.
Guests can choose between three menu options, including: 8 hour slow cooked Ulster beef daube, peppercorn crushed yellow fin tuna, or gratin of forest mushrooms baby spinach and Irish cheddar cheese.
Tables of ten can be reserved by request, however tickets are non-refundable and non-transferable.
Tickets are priced at £49.50 and available now.
crumlinroadgaol.com
Image courtesy of Crumlin Road Gaol
The MAC – NYE Black & White Party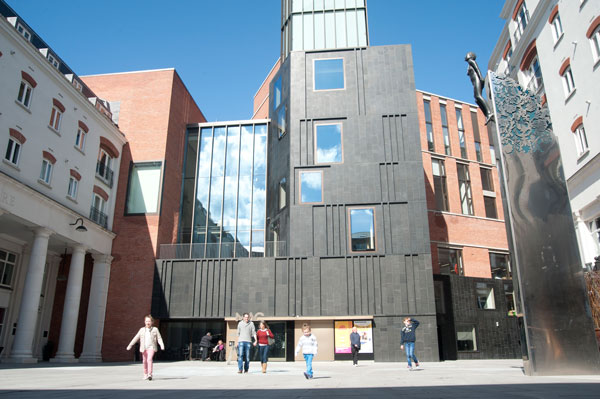 Maybe black tie isn't your thing, a slightly more relaxed affair – although making an effort is encouraged – can be found at the MAC at its special Black & White Party.
Taking over the whole building, and the outside courtyard, on 31 December the MAC will host live entertainment from Limelight resident DJ, Dom Brogan, and live music from the Moonshines (complete with horn section no less).
This year, the venue's upstairs theatre will be transformed into a 'Lost In Translation'-inspired karaoke bar, for anyone who feels like not just attending the party, but being the party.
The passing of the old year into the new, will be marked by a traditional piper in St Annes Square, accompanied, no doubt, by lots of hugging and kissing.
Tickets are priced at £17 and available now, here -
themaclive.com
Oh Yeah Centre – Terri Hooley's Hootenanny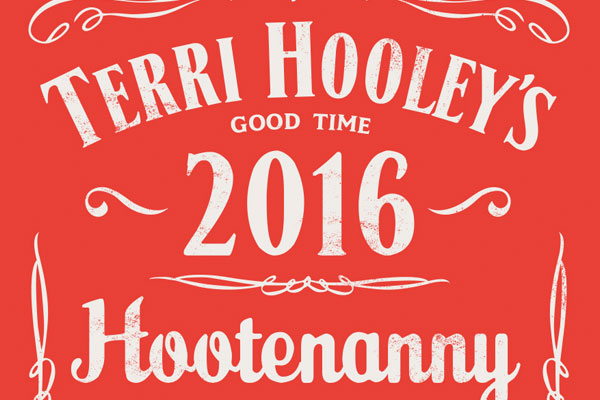 Apparently, punk rock legend Terri Hooley brought the party so hard in 2015, that when deciding what to do this year, there was really only one choice for the Oh Yeah Centre – to do the whole thing over again.
Usually, when you try to recapture past greatness, it is an act doomed to failure, but Mr Hooley has pedigree for a reason. If anyone can help you forget a tumultuous 2016 and feel hopeful for 2017, it is Terri Hooley.
As Oh Yeah said themselves: "2016 wasn't an easy one for the world, so lets give it a collective shove out the door and welcome in the good vibes, health, happiness, peace and lot's of dancing for 2017.
"We can't think of a better way to start the Oh Yeah 10th year celebrations."
Tickets are £10 and available on
now
, and in person soon.
ohyeahbelfast.com
Jools' Annual Hootenanny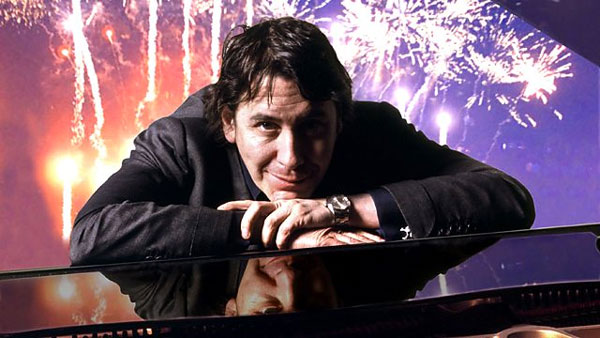 For those not planning on going anywhere this NYE's, there is the national institution that is Jools' Annual Hootenanny.
From 11.20pm on 31 December on BBC 2 Jools will be joined by feature Chaka Khan, Christine and the Queens, Roy Wood, Rag'n'Bone Man, Gregory Porter, ABC, Seasick Steve, Dr. John Cooper Clarke & Hugh Cornwell, Caravan Palace, along with Ali Campbell, Astro and Mickey from UB40, Imelda May, Ruby Turner, and the Pipes and Drums of the 1st Battalion Scots Guards.
The big question remains the same every year – will they get the countdown right...
bbc.co.uk
---
Latest Northern Ireland Features
12 March 2020
Explore NI's Stunning Walking Trails
As another year of spring approaches, the brighter days are a new chance to get in shape, enjoy the fresh air and explore your local area.
05 March 2020
Marathon Season Fixtures
For the runners among us, brighter days and hints of spring can mean only one thing; it's time to get the trainers as on as marathon season is just around the corner.
30 January 2020
Explore NI's Stunning Walking Trails
It's a new decade and a new chance to get in shape, enjoy the fresh air and explore your local area. While this may sound mediocre compared to the holidays we're all currently dreaming of booking, Northern Ireland is dotted with stunning coastlines and mountain plains that quite frankly don't get the credit they deserve.
06 January 2020
January Money Saving Tips
Whether you're starting back to work, participating in 'Dry January' or hitting the gym with a new fitness regime, January is the month when many of us decide to turn over a new leaf.
18 December 2019
Belfast Pubs To Visit This Festive Season
Whether you're planning a quiet catch up with family and friends, hoping to dance the night away or heading out on a 12 pubs of Christmas night out, it's always good to have a selection of decent bars and pubs up your sleeve for the festive season.
13 November 2019
Your Guide To Northern Ireland's Christmas Markets
It's that time of year again, and the Christmas countdown will soon be on. As the streets begin to sparkle with festive lights, the annual tradition of wrapping up warm and browsing the local Christmas market becomes top of the to-do-list again.
31 October 2019
Get Organised This Christmas
Halloween is all but gone and whether we like it or not, the Christmas countdown will soon be upon us.
14 October 2019
How Best To Spend Your Halloween
With a definite chill in the air and a layer of crunchy leaves lining the streets, the signs of Autumn couldn't be clearer. The new season can only mean one thing though, and Halloween is definitely upon us.
03 September 2019
Tour The Finest Local Cuisine With 'Taste the Island'
An extensive range of local foodie events will give people the opportunity to 'Taste the Island' over the next 12 weeks in a celebration of the region's finest food and drink, tasty experiences and scrumptious adventures.
31 July 2019
Open House Festival Returns To Bangor
A celebration of culture, creativity, people and passion- Bangor's Open House Festival is back for the seventh year with a bigger and better programme of concerts and events.
Northern Ireland Weather

Today:

A chilly but sunny start with any fog patches soon clearing. Cloud bubbles up this morning with showers developing, these becoming heavy and perhaps thundery this afternoon. The showers tend to die out across the north and west later. Maximum temperature 15 °C.

Tonight:

Any remaining showers in east gradually dying out then a mainly dry night with long clear spells developing. Becoming chilly and, with light winds, patchy mist and fog developing. Minimum temperature 2 °C.