25/06/2018
NORTHERN IRELAND ON THE INTERNET
07/02/2017
Valentine's Day Indulgence
Love is in the air, everywhere I look around... Love is in the air, every sight and every sound... I think I've realised why Valentine's Day falls in February – it's obviously a way for couples to remind themselves that they like each other after surviving the ever torturous January.
So let's embrace the survival, and indulge ourselves and those we love...
Buddy - The Buddy Holly Story
Grand Opera House, Belfast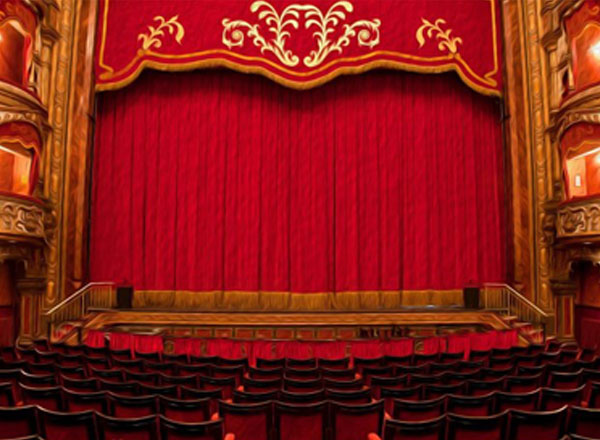 The multi-award winning West End show, brings two hours of "the greatest songs ever written", promising not a feel good show, but a "feel great!"
Experience the drama, passion and excitement as a cast of actors and musicians tell Buddy Holly's story, from his meteoric rise to fame, to his final legendary performance at The Surf Ballroom in Clear Lake, Iowa.
Featuring songs including That'll Be The Day, Oh Boy, Rave On, La Bamba, Chantilly Lace, Johnny B. Goode, Raining In My Heart, Everyday, Shout and many many more.
Tickets range from £20.25 to £40.25 and available now from the Grand Opera House website.
Friends of the Grand Opera House can avail of 2 for 1 tickets on Tues 14th February – 2 tickets max.
goh.co.uk
Cabaret Filthy Gorgeous Variety Show
Cabaret Supper Club, Belfast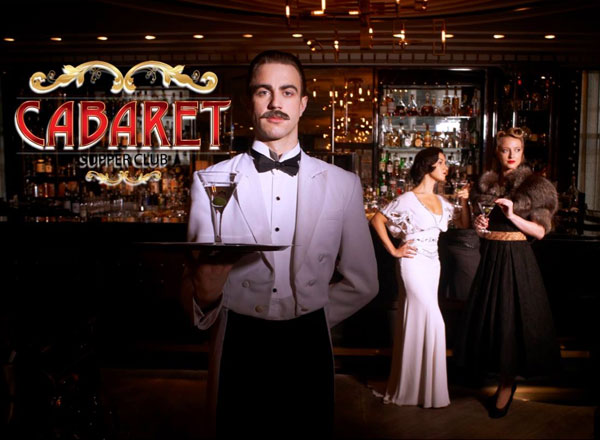 Cabaret Supper Club invites you to enjoy a Valentine's Day "with a difference", offering a main course meal and vintage variety show.
Described as "More than a restaurant", Cabaret is a luxurious supper club, where you can feel like a star & experience an evening reminiscent of the 1920's Holywood. Revellers can enjoy live jazz, burlesque, contortionists, magicians, comedians, bands, even famous local artists, while tucking into a sumptuous meal served by your very own Cabaret Butler.
On Valentine's Day, you can enjoy and keep your table for the entire evening, with a Cabaret Butler assigned to you. Strictly table service only until 11pm for your enjoyment.
Tickets for the night are £32.50 per person, and a £10 deposit is needed when booking.
cabaretbelfast.com
Celebrate In Style
The Merchant Hotel, Belfast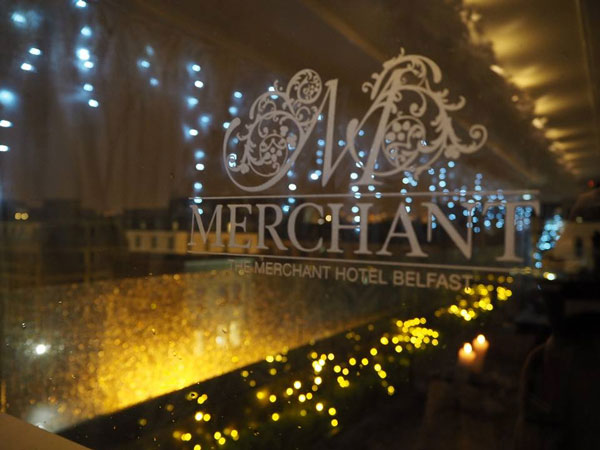 The Merchant Hotel, on the very edge of Cathedral Quarter, is the very height of extravagance and possibly the greatest Valentine's indulgence.
Taking advantage of its 'Celebrate in Style' package you will be welcomed into a spacious Art Deco or Victorian bedroom with a bottle of champagne and a selection of the chef's hand crafted chocolates. As an added bonus, at your leisure you are free to enjoy one hour's hydrotherapy treatment in the hotel's state of the art Spa.
The package includes a seven course tasting menu in the Great Room Restaurant, with matched wines. Head Chef Johnny Leake has created a stunning menu to showcase the best of the seasons ingredients, sourced locally where possible.
The hotel promises "the best overnight experience available in Belfast", which will deliver memories that will last a lifetime.
The Celebrate in Style package is available Monday to Thursday for £330 in a Victorian Room and £350 in an Art Deco room (Valentine's falls on a Tuesday).
themerchanthotel.com
Love At La Mon
La Mon Hotel & Country Club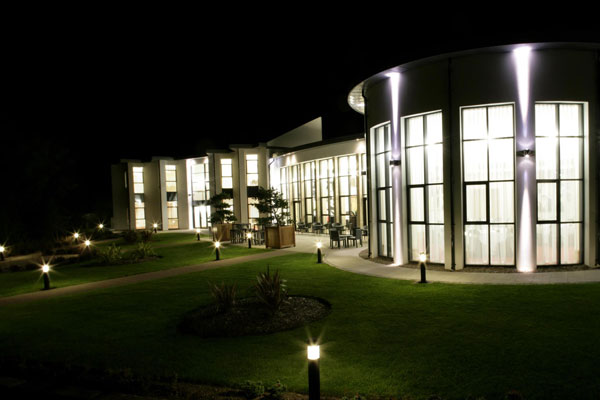 Described as "one of the most superb hotels in Belfast and one of the finest hotels in Northern Ireland", La Mon Hotel & Country Club is a family owned 4-star hotel, 15 minutes from Belfast City Centre.
While just a short drive from the city, once there you are nestled away in the countryside.
This year it offers three different options for Valentine's Day, two on the weekend just before and one on the day itself.
• Valentine's La Mon Live
On Saturday 11 February, 2017, for £35 per person, you can enjoy a Valentine Cocktail Reception on arrival, followed by a sumptuous three course meal, before dancing the night away with live entertainment from Platinum.
The package can be upgraded to an overnight stay from £55 per person sharing.
• Valentine's Afternoon Tea
For £35 for two, you can enjoy a Sweet Valentine's Afternoon Tea in The Mill Restaurant on Saturday, 11 February, 2017.
The hotel states: "Romance will be in the air as you indulge in La Mon's homemade scones, sandwiches and pastries. All handmade in La Mon's Patisserie. Pre-booking is required, secured with a £5 deposit.
• Valentine's At The Mill Restaurant
On Saturday 11 and Tuesday 14 February, 2017, you can 'Wine & Dine Your Loved One' for £70 per couple.
For that you get a Valentine's 4 course Candlelit Dinner in the Mill Restaurant, with live music provided by La Mon's resident pianist. Again, pre-booking is required and a £5 deposit will secure your table.
You can also surprise your Valentine by upgrading your to an overnight stay from £55 per person.
lamon.co.uk
---
Finally, a quick list of some of NI's most beautiful sights, which apart from the cost of getting there, won't cost a penny but could be just the thing you need...
Mussenden Temple & Downhill Demesne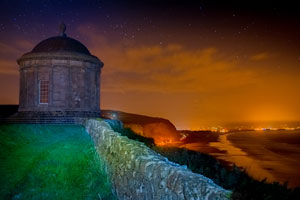 With views stretching across the whole of the North Coast, Downhill Estate is the "wild and dramatic" headline of Northern Ireland. With open windswept cliff top walks it is not surprising the estate is part of the Binevenagh Area of Outstanding Natural Beauty and is a well known icon.
Photo courtesy of Del Smith
Silent Valley Reservoir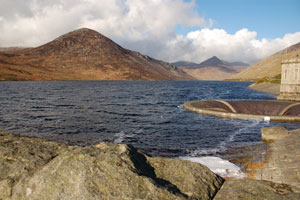 Ringed by mountains, Silent Valley Reservoir, is found within the Mourne Area of Outstanding Natural Beauty, houses beautiful parkland, lakes and a pond, and offers almost unbridled peace and solitude alongside unique landscapes and varied wildlife.
The are also three walking routes at the site: the all-ability loop, the reservoir loop and the viewpoint loop – designed to demonstrate the history and heritage of the site, such as the Mourne Wall and the Binnian Tunnell.
Lagan Towpath

Stretching from Belfast to Lisburn and taking in wetland, riverside meadows and mixed woodlands, the Lagan Towpath is the very definition of a hidden gem.
Well, we say hidden, it is very well used, but if you're lucky enough to find yourself not dodging commuting cyclists, it is truly hard to believe that your are still within throwing distance of the city.
Full information on all three sites can be found at
walkni.com
---
Latest Northern Ireland Features
12 June 2018
Convertible Cars On A Budget
The convertible car; an absolute must-have for sunshine driving. With sunny days a strange and rare occurrence in this country, it's fair to say when the weather is this good, owning a convertible car should go straight to the top of anyone's 'must buy' list.
08 May 2018
Must See Tourist Spots
When it comes to Northern Ireland tourist spots there are a lot of suggestions that can be made, from the historical landmark to the locations used for filming the likes of Game of Thrones - Below you'll find our recommended locations in NI which are a must see.
11 April 2018
Walking NI
With the weather getting ever better – with obvious exceptions made for when it decides to snow – we think it's time to reach into the back of the cupboard and bring forth the light anoraks and sturdy walking boots. Northern Ireland is spoilt for beautiful walking destinations.
26 March 2018
Easter Eggstravaganza
Is it finally here..? Can we really trust the sun..? It is so pleasing to finally feel it's warmth again, but how long will it last... Nonetheless, Easter is just around the corner and we encourage you to be bold and plan some fun, eggcellent (sorry!) adventures.
15 March 2018
St Patricks Day 2018
Top o' the morning to ye! Once again, the day is upon us where the streets will be awash with the colour green as we celebrate the life of everyone's favourite missionary, Saint Patrick. To celebrate the occasion, we've drawn up a list of some fun events happening around the Emerald Isle on 17 March...
29 January 2018
Moors, Shores and Sightseeing Tours
Whether you're an eager tourist, or a curious local, a well-planned and organised tour can be an excellent way to kill a few hours. It also seems in Northern Ireland, you'll be spoilt for choice.
09 January 2018
January Freebies
January is a long month. Long enough to dwell on just how much money you got through over the holidays, and just how long it is until next payday. But you don't have to sit around the house willing away the days because they are many and varied things you can do in and around the city for free.
19 December 2017
His & Her Christmas Gifts
It's that time of year again, when the air smells faintly of mulled wine and The Pogues get an ungodly amount of coverage across our radio waves. And of course, with Christmas comes those two words that are enough to strike terror into any man; gift shopping.
01 December 2017
Festive Favourites - Part One
Tis the season to be jolly... TRA LA LA LALA LA LA LAAAAA! Despite the particularly bad turn in the weather, this is still a time of year that drives people from their homes, and not just into the shops.
Northern Ireland Weather

Today:

A dry day with almost unbroken sunshine, although the sunshine may be a little hazy at times. Very warm or hot with light winds, although coasts a little cooler with onshore sea breezes. Maximum temperature 27 °C.

Tonight:

A fine end to the day with late sunshine giving way to a clear night. A few mist patches possible, especially near loughs and rivers. Light winds. Minimum temperature 9 °C.