18/09/2019
NORTHERN IRELAND ON THE INTERNET
30/03/2017
Easter Family Fun
Unfortunately, for most of us, Easter isn't just about over-indulging in chocolate eggs. While you might want to spend those precious few days off work exploring all those wonders that the easter bunny has to offer, you'll probably have to actually go outside and entertain your family.
Thankfully, Northern Ireland has many and varied events on offer across the holiday weekend. Below, we recommend just a small number of those on offer.
Dusty's GIANT Easter Duck Hunt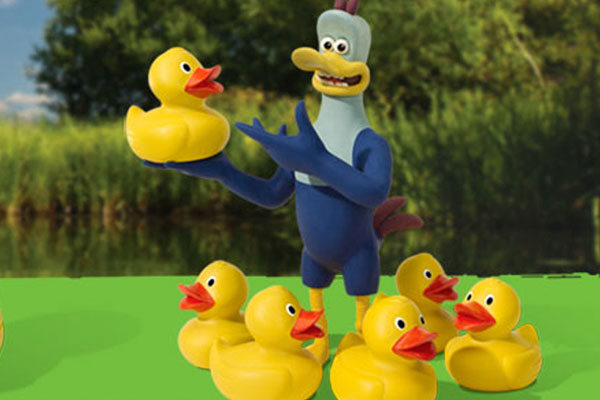 8 Apr 2017 - 26 Apr 2017 "Help Dusty find our missing ducks this Easter..." What better excuse could there be to explore the beautiful nature reserve of Castle Espie Wetland with a giant duck hunt. With each hidden duck having their very own character, the hunters will need to learn as much as possible about each duck to assist them in their search. Successful hunters will of course be rewarded for their detective skills, with special treats and prizes available at the end of the hunt. Alongside the duck hunt, there will also be Easter-themed crafts and free face-painting. If you need any further convincing, WWT claims that "wetlands are good for you": "Studies have shown that being near water helps ill people to recuperate faster, and being around nature reduces stress levels. Put water and nature together and you get a wetland!" The price of the duck hunt is included in the admission to Castle Espie, which is of course free for Wildfowl & Wetlands Trust (WWT) members and under 4's. There is a 10% reduction in general admission when you book online.
Castle Espie website
.
Easter Egg Hunt On Rathlin Island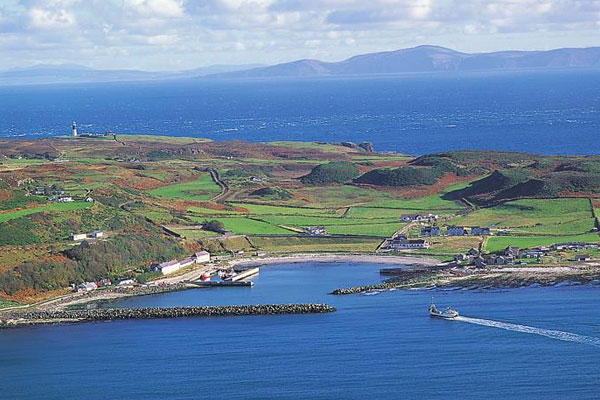 14 – 18 April, 2017 If Castle Espie isn't quite exciting enough for you, how about Rathlin Island? Just six miles long and one mile wide, Rathlin Island will be overrun with hidden easter bunnies and eggs from 14 to 18 April. All participants need to do is grab an egg hunt sheet from the ferry terminal, before taking the boat six miles from Ballycastle shore. Once on the island, follow the clues and see how many hidden treats you can find, before your boat gets back to shore. Ferry times can be found on the
online
. The last ferry for day trips departs Ballycastle at 13.00.
Easter at Titanic Belfast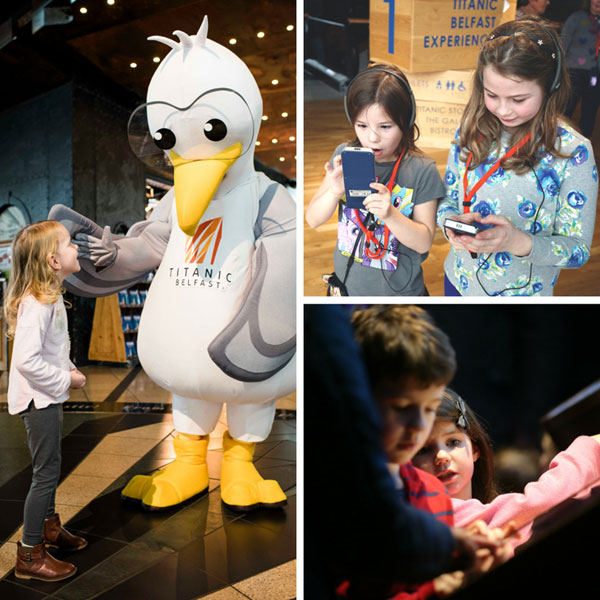 16 Apr 2017 - 18 Apr 2017 We're not sure what the connection is between Easter and hunting, but that seems to be the general theme, and Belfast's premier tourist attraction is not being left out. From 16 to 18 April, families are invited to try their luck against their special Easter Explorer Trail, spread throughout the Titanic Experience. You will also be able to meet the Titanic Mascots and try out the family interactive guide, before stopping off for a bite to eat at Bistro 401. Titanic Belfast will be open from 9am to 6pm each day.
titanicbelfast.com
The Great MAC Easter Egg Hunt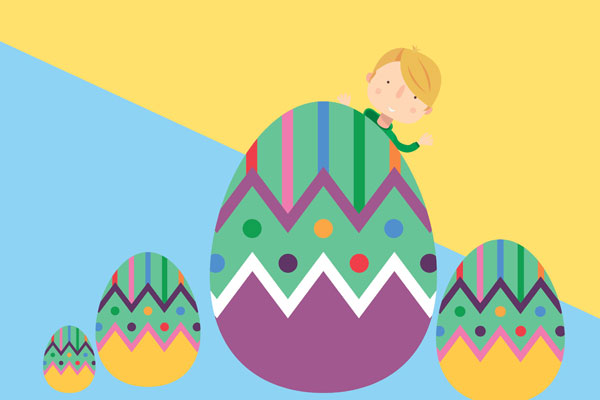 15 – 16 April For an Eggstra-ordinary day out, you're invited to "pop by" the MAC in Belfast's Cathedral Quarter for the Great MAC Easter Egg Hunt. You can begin your journey in the Family Room and hop around the beautiful building of the MAC hunting for clues, and searching for chocolate surprises along the way. Be sure to pick up an activity sheet from the box office at the start of your hunt, to catalogue your success.
themaclive.com
Easter Street Theatre on the North Coast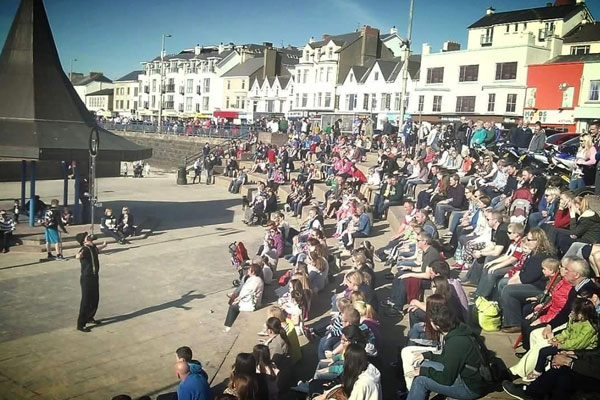 15 Apr 2017 - 17 Apr 2017 Babcock and Bobbins have performed all over Ireland with their traditional circus show, incorporating a mix of slapstick, comedy, Fire Juggling, Giraffe Unicycle, Stilt Walking, Rola Bola and Fire Breathing. Babcock and Bobbins will perform two shows on Saturday 15 April - one at the Amphitheatre in Portrush at 1.30pm and another at the Crescent, Portstewart at 4.00pm. A further two will take place on Ballycastle Seafront on Sunday 16 April, at 2pm and 4pm. On Monday 17 April Grant Goldie will also perform in Portrush and Portstewart. These are thrilling circus shows which incorporate a good mix of slapstick comedy and circus skills such as diablo and ball & club juggling, all of which creates plenty of opportunity for audience participation. All of the shows are free events.
visitcausewaycoastandglens.com
Easter Bouncemania at Cromore Castles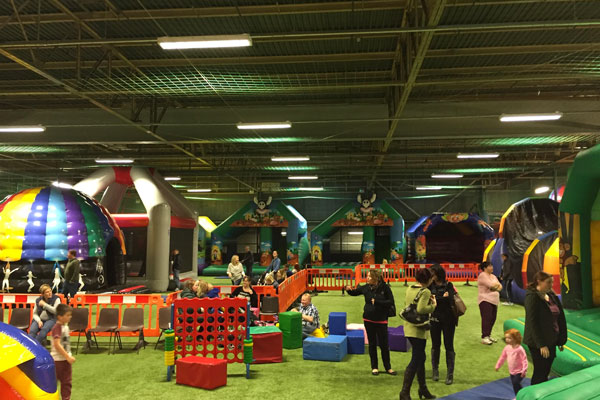 8 Apr 2017 - 9 Apr 2017 For just two days in April Cromore Castles will host an indoor inflatable and soft play "mega event". With countless inflatables across three halls, children will be allowed to "Bounce, Slide and Climb on to their hearts content", creating a wonderland of fun for them to enjoy. Everything from their Toddler Play Zone to their huge 80ft Assault Course will be on offer. Other inflatables will include a large selection of Bouncy Castles, Inflatable Mega Slides, Demolition Zone, Rock N Roll Joist, Sumo Wrestling, Disco Dome, Soft Play Set, Wipeout Balls and Zorbing Balls. Included in the Easter Bouncemania there will be a visit from The Easter Bunny at every session, who will arrive to meet & greet the kids and deliver some Easter treats. The event will run in sessions of two hours 15 minutes & within this time kids will have unlimited play on all activities for one set fee. Pre-booking is advised. All children must be accompanied by an adult and supervised at all times.
cromorecastles.co.uk
---
Latest Northern Ireland Features
03 September 2019
Tour The Finest Local Cuisine With 'Taste the Island'
An extensive range of local foodie events will give people the opportunity to 'Taste the Island' over the next 12 weeks in a celebration of the region's finest food and drink, tasty experiences and scrumptious adventures.
31 July 2019
Open House Festival Returns To Bangor
A celebration of culture, creativity, people and passion- Bangor's Open House Festival is back for the seventh year with a bigger and better programme of concerts and events.
08 July 2019
Activity Ideas To Fill Your Summer
'School's out for summer' are words every child and teacher longs to hear, but the holiday period isn't always as joyful for parents. The unpredictable weather, inevitable boredom and complete lack of routine can have many mums and dads wishing their little ones were back at school come the second week of July.
20 May 2019
What's On Spring-Summer 2019
As the evenings stretch out and temperatures begin to soar this spring, calendars are filling up with holidays, concert dates and day trips across Northern Ireland. Whether you're hoping to plan an exciting Bank Holiday weekend, a fun day out for the family or a culture-filled tour, there's plenty on offer right through the summer.
07 May 2019
A Weekend At The North West 200 Races
Northern Ireland is the proud home of motorcycle racing on closed public roads and every May the picturesque setting of the Causeway Coast is showcased on the world stage as one of sport's most spectacular events- the International North West 200.
26 April 2019
Belfast City Marathon: Race & Travel Info
The largest single participatory sporting event in Northern Ireland is set for a massive year of change with a brand new, flatter and faster route for marathon participants, a new marathon start location on the grounds of the iconic Stormont Estate and a historic move to a Sunday for the first time ever.
27 March 2019
Explore NI's Top Game Of Thrones Locations & Experiences
The excitement is building among Game of Thrones fans with the final season set to air in only a matter of weeks. Living in Northern Ireland, we're lucky enough to have the majority of its filming locations right on our doorstep, from the northern lands of Winterfell to the southern island of Dragonstone.
07 February 2019
Where To Dine This Valentine's
As the most romantic day of the year approaches, eateries across Northern Ireland are promoting their best deals and fine wines in a bid to host loved-up couples for Valentine's.
18 January 2019
Family Activities To See You Through Winter
Rather than wallowing in the January blues, a New Year is a perfect time to renew your sense of adventure and plan some fun-filled activities to enjoy with your family.
Northern Ireland Weather

Today:

Any early mist or fog patches soon clearing to leave a sunny morning, although fair weather cloud is expected to develop towards midday. The afternoon remains dry with sunny spells and feeling warm in the sunshine with light winds. Maximum temperature 19 °C.

Tonight:

Dry through the evening and overnight with long clear spells. With light winds it will turn chilly with some mist and fog patches expected to develop through the early hours. Minimum temperature 4 °C.