18/06/2018
NORTHERN IRELAND ON THE INTERNET
14/08/2017
Row, Row, Row Your Boat...
So, who fancies learning a new and exciting hobby this year?
Rather than take up the usual suspects such as cooking, biking or reading, we've decided to go for a more unique fad and pick up the thousand-year-old pastime that is kayaking/canoeing.
Where better to experience your newfound interest than in our country's very own stunning waterways, seas and landscapes?
First Step Sea Kayaking Skills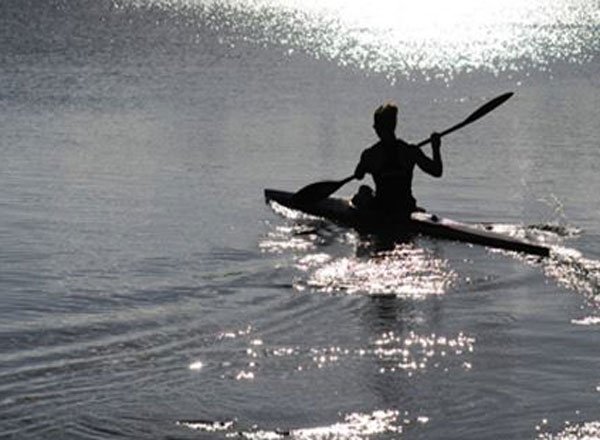 There's more to kayaking than just a paddle and a boat. If you're a complete newbie, you'll have to learn the basics before you get a taste of life afloat.
Starting off at Tollymore National Outdoor Centre, you'll spend the day enjoying a guided journey among the Islands on Strangford Lough, exploring wildlife and developing the basic skills of sea kayaking.
Skills covered include:
boat selection and fit
forward paddling
turning
steering and balancing
safety skills, such as equipment selection
what to carry afloat
what to wear
planning your trip out to sea.
www.tollymore.com
World Surf Kayaking Championships 2017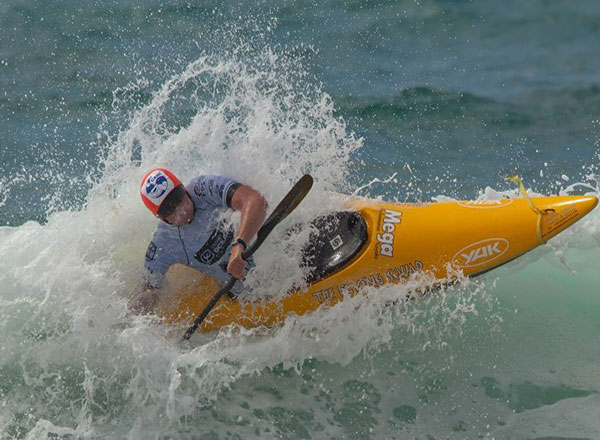 Taking place in October last this year, this eight-day long competition will showcase some of the best surf kayakers from around the world.
As the first ever Surf Kayak World Championships to be held in Northern Ireland, fans will descend on Portrush to watch the world's finest kayak athletes get air among the North Coast's roughest swells.
The main competition venue will be East Strand, which has already played host to two British Championships, two British Home Internationals (Team event), the 2013 World Police and Fire Games and numerous national surfing and bodyboard championships
Depending on other surf conditions, other competition sites include the West Strand, White Rocks, Portballintrae and surf breaks to the West, in the Republic of Ireland.
And with loads of nearby tourism experiences such as the Carrick-a-Reed Rope Brudge, Bushmills Whiskey Distillery and Dunluce Castle, any visitor is sure to have a memorable experience.
surfchampionships.cani.org.uk
Guided Canoe & Kayak Tours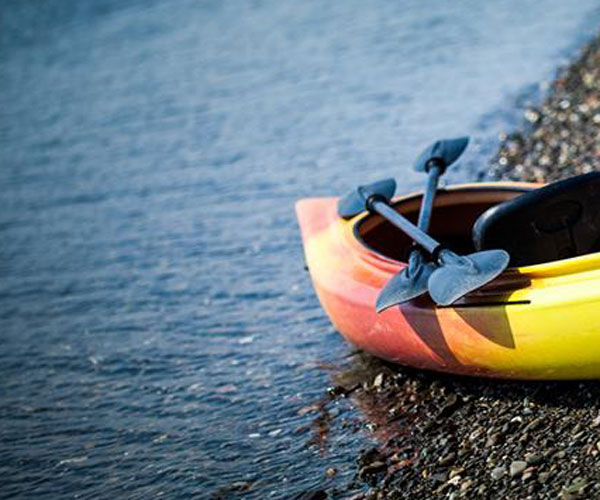 Fancy an outdoor water adventure learning about Fermanagh's history and wildlife?
This July and August, Share Discovery Village are providing guided Canoe & Kayak tours of Enniskillen Island & Castle Island (1 hr), as well as Devenish island (2 hr), as part of the new Enniskillen Activity Hub based at Waterways Ireland Headquarters.
Participants can use either a canoe or a kayak to learn about the region's rich history, amazing wildlife and eco-system.
*Wet-suits will not be provided, advised that participants bring appropriate waterproof clothing & shoes for the duration of the tour.
www.sharevillage.org
Kayaking Adventures – Ardclinis Outdoor Adventure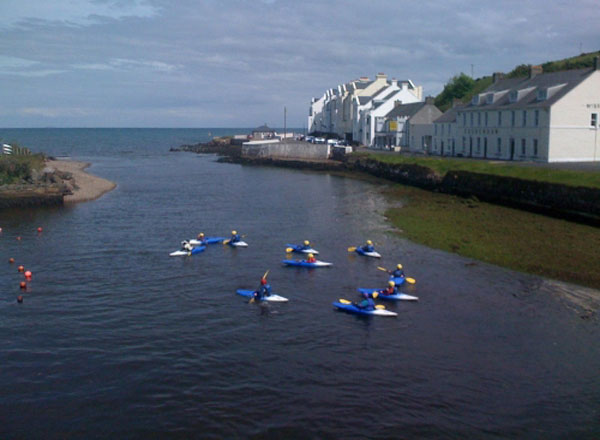 While kayaking largely doesn't require an introduction, it's important to learn the basics before you start embarking on your new wet activity.
Ardclinis' instructors will make sure you know learn all about safety and control through a combination of instruction and games lasting three hours.
For most family/introduction sessions, the organisation uses the harbour in Cushenden. However, there are other locations you can kayak in including the upper and lower Bann, Ballycastle and Kilrea.
Participants will be provided with the following; full wetsuit, buoyancy aid, helmet, Cagoule (if required), a kayak, a paddle and a spray deck (if you know how to use one!).
What you need; shorts or swimwear, a towel, shoes for the water, and any medication you require.
www.ardclinis.com
Canoeing at Corralea Activity Centre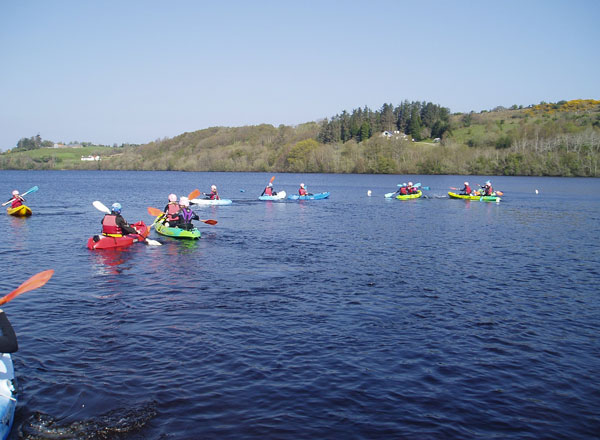 Canoeing vs kayaking. Are they really any different? Well, we here at Flagship are more interested in watery fun rather than splitting hairs.
At Corralea Activity Centre, most sessions will take place on kayaks (either double or single) on Lough Macnean. Available to individuals or groups, participants can explore the Fermanagh Lakelands alongside one of Corralea Activity's qualified instructors, or go solo with a canoe hire service.
Double or single kayaks are ideal for beginners or those who simply want to paddle on flat open water. However, single kayaks and 16ft Canadian canoes are also available (used for specialised courses with an instructor).
www.activityireland.com
Sit on Top Kayak Hire in Castlewellan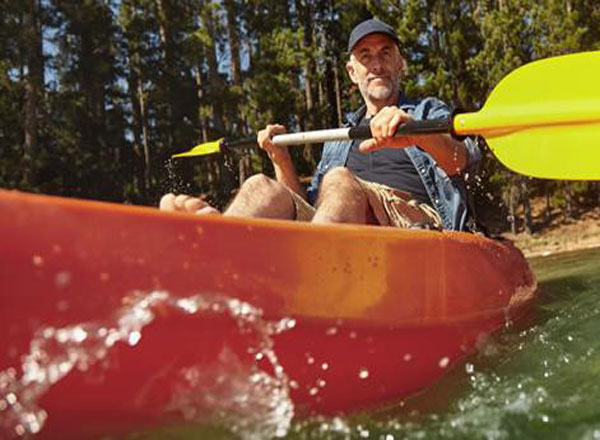 Set in the picturesque surroundings of Castlewellan Lake, this relaxed three-hour self guided tour is perfect for those looking to have an awesome time on the water.
What's included: • Feel Free Sit on Top Kayak (Singles & Doubles) • Buoyancy Aid • Wetsuit • Paddle • Trail map • Specialist local advice • Full on site support
Visitors will also get complimentary use of Life Adventure Centre's lakeside facility with changing/hot showers and access to a coffee dock with free Wifi.
www.onegreatadventure.com
Image credit: surfchampionships.cani.org.uk, www.ardclinis.com, www.activityireland.com, www.onegreatadventure.com
---
Latest Northern Ireland Features
12 June 2018
Convertible Cars On A Budget
The convertible car; an absolute must-have for sunshine driving. With sunny days a strange and rare occurrence in this country, it's fair to say when the weather is this good, owning a convertible car should go straight to the top of anyone's 'must buy' list.
08 May 2018
Must See Tourist Spots
When it comes to Northern Ireland tourist spots there are a lot of suggestions that can be made, from the historical landmark to the locations used for filming the likes of Game of Thrones - Below you'll find our recommended locations in NI which are a must see.
11 April 2018
Walking NI
With the weather getting ever better – with obvious exceptions made for when it decides to snow – we think it's time to reach into the back of the cupboard and bring forth the light anoraks and sturdy walking boots. Northern Ireland is spoilt for beautiful walking destinations.
26 March 2018
Easter Eggstravaganza
Is it finally here..? Can we really trust the sun..? It is so pleasing to finally feel it's warmth again, but how long will it last... Nonetheless, Easter is just around the corner and we encourage you to be bold and plan some fun, eggcellent (sorry!) adventures.
15 March 2018
St Patricks Day 2018
Top o' the morning to ye! Once again, the day is upon us where the streets will be awash with the colour green as we celebrate the life of everyone's favourite missionary, Saint Patrick. To celebrate the occasion, we've drawn up a list of some fun events happening around the Emerald Isle on 17 March...
29 January 2018
Moors, Shores and Sightseeing Tours
Whether you're an eager tourist, or a curious local, a well-planned and organised tour can be an excellent way to kill a few hours. It also seems in Northern Ireland, you'll be spoilt for choice.
09 January 2018
January Freebies
January is a long month. Long enough to dwell on just how much money you got through over the holidays, and just how long it is until next payday. But you don't have to sit around the house willing away the days because they are many and varied things you can do in and around the city for free.
19 December 2017
His & Her Christmas Gifts
It's that time of year again, when the air smells faintly of mulled wine and The Pogues get an ungodly amount of coverage across our radio waves. And of course, with Christmas comes those two words that are enough to strike terror into any man; gift shopping.
01 December 2017
Festive Favourites - Part One
Tis the season to be jolly... TRA LA LA LALA LA LA LAAAAA! Despite the particularly bad turn in the weather, this is still a time of year that drives people from their homes, and not just into the shops.