19/06/2018
NORTHERN IRELAND ON THE INTERNET
03/10/2017
Halloween Madness
Fireworks, toffee apples and pumpkins; three words that instantly gets us in the mood for the Halloween season.

So if you're either up for a spooky walk in haunted forests, a trick, a treat, or an epic firework display, we've got you covered. Here's some fun events happening this Halloween in Northern Ireland.
Spellbound Festival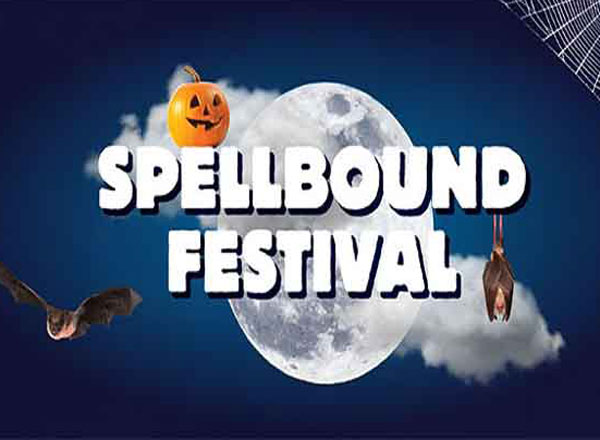 Bring your little monsters along to the Spellbound Festival this Halloween at Castle Espie.
There's a whole host of fun activities to chose from, including face painting and storytelling. You can also get up close and personal with minibeasts, reptiles and more.
Full events programme; 29 October to 31 October
• Karl Mantella's Zoo-2-You Roadshow 12-4pm
• Jump, Jiggle and Jive Broomstick Disco 12-4pm*
• Face Painting 12-4pm
• Halloween Horrors Trail on the Reserve - All Day
• Halloween Crafts
• Storytelling (31 October only)
*pre-bookable event, email melissa.mcgovern@wwt.org.uk to reserve a space,
wwt.org.uk
Ghosts in the Glen Storytelling Festival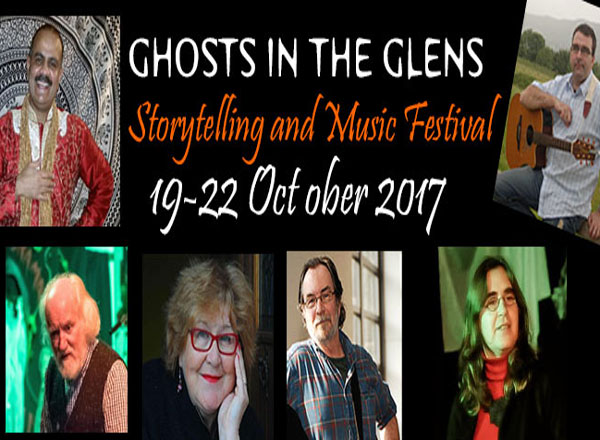 Spooky legends and stories are abound as the Ghosts in the Glen Storytelling Festival takes place this Halloween.
With tales of fairies, ghosts and ancient lore from the Glens of Antrim, this event sees musicians and storytellers come together to celebrate the regions cultural offerings.
Listeners of all ages are welcome at venues in Glenariffe, Cushendall, Cushdendun, Ballycastle and Rathlin Island. Guests from the rest of Northern Ireland, the Republic of Ireland and Scotland will join fellow participants to tell stories which will send a shiver down the spine of children, young people and adults alike.
Younger members of the family can also enjoy 'not so scary' stories, while other special children's activities include quizzes, crafts and fancy dress.
For a full festival event programme, visit
ghostsintheglens.com
Fright Night – Jungle NI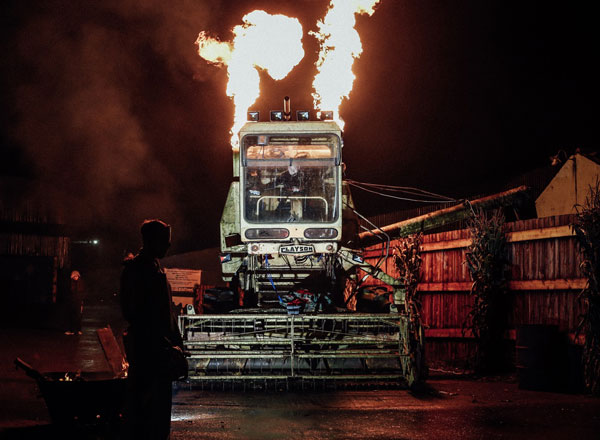 The award-winning Fright Night by Jungle NI is coming back with a vengeance this Halloween.This year's event will see the return of the horrid and harrowing "Woodland Trail", as well as two new sets featuring a brand new haunting story, coupled with special effects, atmospheric lighting throughout and a creepy cast of nefarious creatures.
In addition, four of last year's scare attractions will also be returning with a few extra dimensions;
• Inbred Horror House
• Claustraforest
• Hellish Hay Cart
• The Circus
The Slaughterhouse, Fright Night's newest attraction, will get visitors spooked with a sensory deprived experience that is both nightmarish and chilling.
After being hooded, guests will carefully navigate your way round the cursed killing floors and haunted hallways of the abandoned Slaughterhouse, using only your touch and a chain to guide you around these dark and damned halls. Once home to a crazed butcher, rumour has it he never left the Slaughterhouse....
Of course, if all that scaring gets your appetite going, the Burger Bar and Cafe will be open as usual offering hot food, refreshments and a safe haven to catch your breath and settle your nerves.
thejungleni.com
Derry Halloween 2017
Returning for its 31st year, the infamous Derry Halloween celebrations will feature a jam packed programme of events and frightful fun for all the family.
Taking place from 28 – 31 October, highlights will include;
Awakening the Walls
• 28 – 30 October
• Light, fire, sculpture, music and performance rouse the Walls awake in a supernatural animation trail on and around the City Walls.
Halloween Carnival Parade
• Queens Quay – Derry – Londonderry; 7pm, 31 October.
• The finest carnival, circus and street performers make their way through the city centre in the largest Hallowe'en street carnival and costume party in Europe
Fireworks
• 31 October; 8pm, River Foyle.
• Watch the sky light up over the River Foyle and River Mourne as the Derry Halloween 2017 finale celebrations come to a close.
derrystrabane.com
Crumlin Road Gaol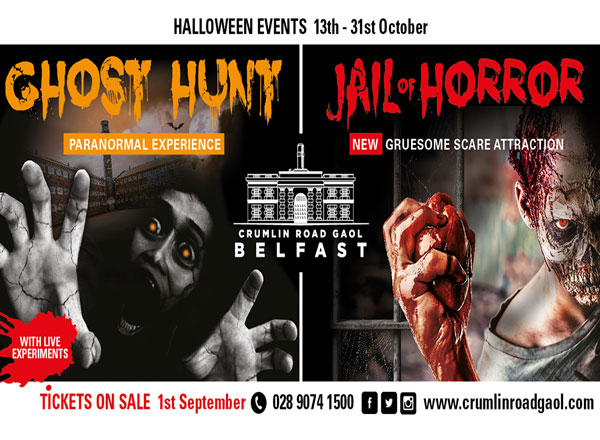 Now, what better way to spend halloween this year than in a supposedly haunted Victorian-era prison?
This season, Crumlin Road Gaol will host two events that are sure to get visitors spooked; the Paranormal Ghost Hunt and Jail of Horror.
Jail of Horror
Returning from last years success, the terrifying Jail of Horror is a one-of-a-kind tour through Belfast's oldest prison which is guaranteed to scare even the bravest of visitors.
This number one scare attraction will make sure you experience all your fears in one journey.
Paranormal Ghost Hunt
Do you believe in ghosts? If not, this Paranormal Ghost Hunt is sure to make the sceptic in you think twice.
This chilling experience includes real life experiments with paranormal investigating equipment. Visitors will also get to see various hot spots of the Gaol where Paranormal Activity has been reported and sighted. Locations include the Tunnel, Gaol Circle, C-Wing, Hangmans Cell, the Gaol infirmary and more...
*Please note the Ghost Hunt is carried out in low light conditions and flat footwear must be worn. It is not suitable for young children and if you are scared easily, it may not be for you either!
For more information on times and bookings, visit
crumlinroadgaol.com
Image credit; www.wwt.org.uk, ghostsintheglens.com, www.thejungleni.com, www.derrystrabane.com,www.crumlinroadgaol.com.
---
Latest Northern Ireland Features
12 June 2018
Convertible Cars On A Budget
The convertible car; an absolute must-have for sunshine driving. With sunny days a strange and rare occurrence in this country, it's fair to say when the weather is this good, owning a convertible car should go straight to the top of anyone's 'must buy' list.
08 May 2018
Must See Tourist Spots
When it comes to Northern Ireland tourist spots there are a lot of suggestions that can be made, from the historical landmark to the locations used for filming the likes of Game of Thrones - Below you'll find our recommended locations in NI which are a must see.
11 April 2018
Walking NI
With the weather getting ever better – with obvious exceptions made for when it decides to snow – we think it's time to reach into the back of the cupboard and bring forth the light anoraks and sturdy walking boots. Northern Ireland is spoilt for beautiful walking destinations.
26 March 2018
Easter Eggstravaganza
Is it finally here..? Can we really trust the sun..? It is so pleasing to finally feel it's warmth again, but how long will it last... Nonetheless, Easter is just around the corner and we encourage you to be bold and plan some fun, eggcellent (sorry!) adventures.
15 March 2018
St Patricks Day 2018
Top o' the morning to ye! Once again, the day is upon us where the streets will be awash with the colour green as we celebrate the life of everyone's favourite missionary, Saint Patrick. To celebrate the occasion, we've drawn up a list of some fun events happening around the Emerald Isle on 17 March...
29 January 2018
Moors, Shores and Sightseeing Tours
Whether you're an eager tourist, or a curious local, a well-planned and organised tour can be an excellent way to kill a few hours. It also seems in Northern Ireland, you'll be spoilt for choice.
09 January 2018
January Freebies
January is a long month. Long enough to dwell on just how much money you got through over the holidays, and just how long it is until next payday. But you don't have to sit around the house willing away the days because they are many and varied things you can do in and around the city for free.
19 December 2017
His & Her Christmas Gifts
It's that time of year again, when the air smells faintly of mulled wine and The Pogues get an ungodly amount of coverage across our radio waves. And of course, with Christmas comes those two words that are enough to strike terror into any man; gift shopping.
01 December 2017
Festive Favourites - Part One
Tis the season to be jolly... TRA LA LA LALA LA LA LAAAAA! Despite the particularly bad turn in the weather, this is still a time of year that drives people from their homes, and not just into the shops.
Northern Ireland Weather

Today:

Early brightness over Antrim, otherwise a cloudy day in store. All parts starting dry but light and patchy rain soon reaching Fermanagh will extend to all parts this morning, turning heavier this afternoon, especially in the north. Light winds. Maximum temperature 18 °C.

Tonight:

Cloudy with further outbreaks of rain, heavy at first then turning light and patchy. Becoming drier towards North Coast after midnight and this drier weather reaching most places by morning. Minimum temperature 10 °C.