19/08/2018
NORTHERN IRELAND ON THE INTERNET
02/03/2018
Goodbye Winter, Hello Spring
Spring is on its way. Not only are the evenings getting steadily lighter, but we've even had a few experiences of the mythical "very mild evening", where you stay outside for longer than is sensible and suddenly find out it's freezing!
To get you in the mood for the upcoming seasonal change, below is a list of some fun post-winter activities to check out in the near future.
Snowdrop Walks in Northern Ireland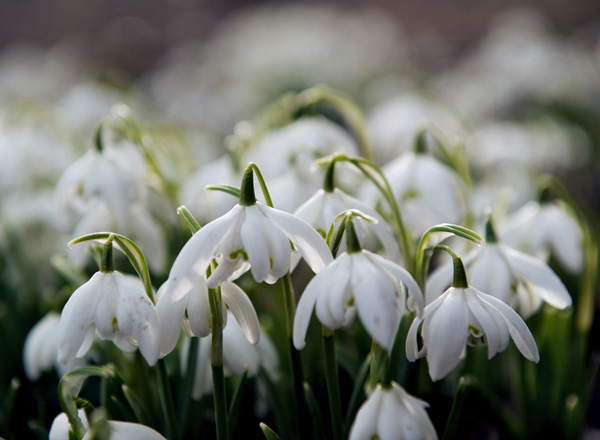 Now I'm no horticulturist, but I know when snowdrops start appearing that's mother nature's way of telling us the bleak, cold misery of winter will soon be at an end.
Although they can be found in most gardens, forests and grasslands across Northern Ireland, we've picked out some of the top snowdrop locations for all those Galanthophile's* out there to find;
The Argory in Dungannon – Up to 1,000 snowdrop bulbs have been planted by the National Trust's ranger team in the grounds of this historic neo-classical mansion, which will start to breakthrough in early February.
Castle Ward, Co Down – Having enjoyed a tourism boost in recent years thanks to hit HBO series Game of Thrones, walkers can take in the stunning scenery of this 18th-century estate as they hunt for snowdrops appearing during early spring.
Snowdrops at Castle Coole – Featuring a varied woodland with a fine carpeted mix of herbs and wildflowers, snowdrops will be some of the first flowers to appear this season. Tip; Beech Walk is the best place to see these appear, as well as sheltered under the oaks on the main drive.
The National Trust is also holding its annual bulb plant at Castle Coole on Sunday, 05 March. Why not join in and plant a few more snowdrops for visitors to enjoy in the years to come?
(Galanthophile(
noun
); 'a person who collects snowdrops'.)
Belfast Children's Festival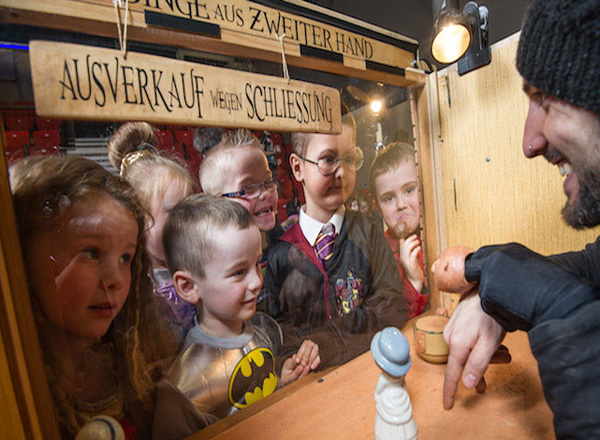 Now entering its 20th year, the Belfast Children's Festival is an annual event featuring a packed programme for activities aimed at children aged between 0 to 17-years-old.
Hosted by Young at Art, Northern Ireland's leading arts provider for children and young people, the festival theme is 'FAMILY' and features 110 events taking place in 14 locations across Belfast from 09 – 14 March.
Key events include the Big Botanic Birthday Bash, The Miracoco Luminarium walk-in sculpture at Botanic Gardens, and 'Horses', by world-renowned kabinet k and hetpaleis (Belgium); a dance performance with a cast of five children and five adults.
Speaking at the programme launch earlier this month, Eibhlín de Barra, Director Young at Art, said: "The 2018 Belfast Children's Festival celebrates our 20th birthday in style, with a wide and wonderful mix of theatre, dance, comedy, music, visual arts and literature for all the family.
"From the exquisite Horses from world-renowned kabinet k, to the madcap exploits of Egg-tion Hero, from Branar's beautiful adaptation of Oliver Jeffers How to Catch a Star, to the heart-warming tale of Penguins, and the welcome return to Belfast of Architects of Air's magnificent Luminarium, there really is something for everyone. And on top of it all we're throwing a giant birthday party across the festival weekend, so come on down and join in!"
youngatart.co.uk/festival
Féile an Earraigh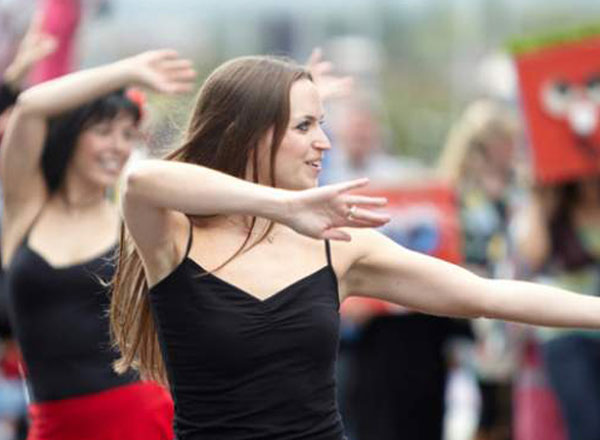 Féile an Earraigh presents a wide variety of arts and cultural events in the week leading up to and including St Patrick's Day.
It animates the city with activities such as Irish traditional music sessions and dancing, master-classes, school workshops, concerts, tours and walks, debates and discussions, dramas, exhibitions, literary events, youth and sporting events and family based activities.
Highlights from this year's festival include The Priests at Clonard Monastery, a céili drama with the famous Armagh Rhymers, a Féile Trad Trail throughout West Belfast and an international day at Conway Mill showcasing the wide range of arts, music, foods and cultures from across the world now residing in Belfast, amongst many other events.
The festivals full programme is available here -
feilebelfast.com
.
St Patrick's Weekend at St George's Market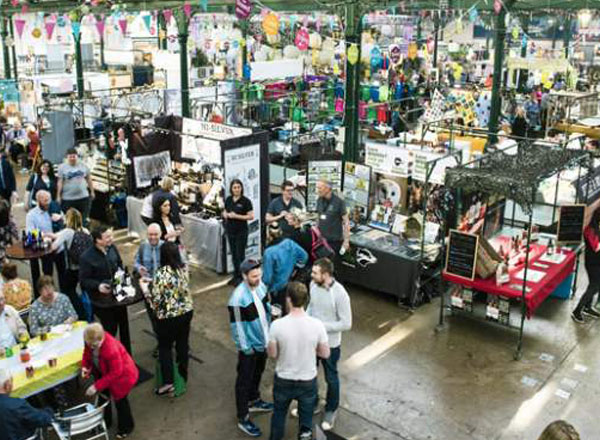 A sea of green and celebrations await at St George's Market on St Patrick's weekend from Friday 16 March to Sunday 18 March.
Bring your friends and family to the award-winning market as they've got your St Patrick's Day celebrations sorted! This jam-packed weekend includes local live traditional music, toe-tapping Irish dancing, family fun shamrock design workshops, delicious Irish stew and the traditional Irish fry from selected traders plus special trader offers and more.
Irish dancers will be performing on Saturday 17 March from 10am – 12 noon. So pop in, soak up the family-fun atmosphere and join in on the unmissable celebrations.
Normal market opening hours apply. For more information, call a member of the market's management team on 028 9043 5704.
The events take place at Belfast's
St George's Market
from 16-18 March, 2018 amd is free to attend.
Belfast Fashion Week Runway Shows Spring 2018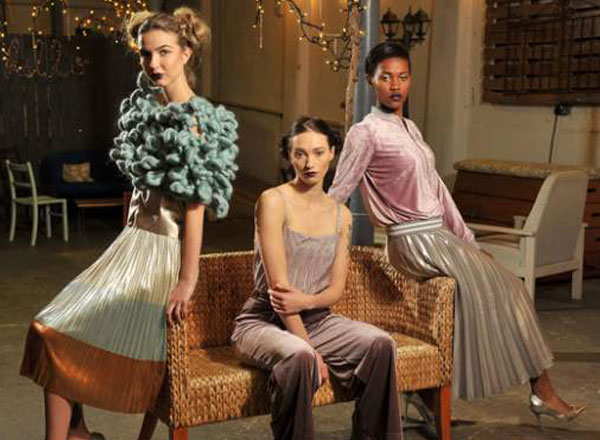 West Coast Cooler Belfast Fashion Week is firmly established as a key date in every stylista's schedule and the Spring 2018 shows mark the event's 25th season. They have the busiest, most diverse programme of fashion events in the country and, as Ireland's leading bi-annual fashion event, BFW continues to lead in the style stakes with nightly catwalk shows, daily style socials and many more exciting events to delve into.
Belfast Fashion Week's main runway shows will take place in the spectacular setting of Belfast Cathedral on 22-23 March, featuring longer catwalks, more space and lots of interesting backdrops for photos both of the fashion on the runway and of the guests in their stylish looks.
Tickets for the show are available now
here
.
---
Latest Northern Ireland Features
03 July 2018
NI's Top Road Trip Destinations
It is time to capitalise on this unusual streak of incredible weather we're enjoying, and the best way to do that..? Two words; Road trip. If you happen to think that you need to travel far or wide to find some epic drives, you'd be quite wrong.
12 June 2018
Convertible Cars On A Budget
The convertible car; an absolute must-have for sunshine driving. With sunny days a strange and rare occurrence in this country, it's fair to say when the weather is this good, owning a convertible car should go straight to the top of anyone's 'must buy' list.
08 May 2018
Must See Tourist Spots
When it comes to Northern Ireland tourist spots there are a lot of suggestions that can be made, from the historical landmark to the locations used for filming the likes of Game of Thrones - Below you'll find our recommended locations in NI which are a must see.
11 April 2018
Walking NI
With the weather getting ever better – with obvious exceptions made for when it decides to snow – we think it's time to reach into the back of the cupboard and bring forth the light anoraks and sturdy walking boots. Northern Ireland is spoilt for beautiful walking destinations.
26 March 2018
Easter Eggstravaganza
Is it finally here..? Can we really trust the sun..? It is so pleasing to finally feel it's warmth again, but how long will it last... Nonetheless, Easter is just around the corner and we encourage you to be bold and plan some fun, eggcellent (sorry!) adventures.
15 March 2018
St Patricks Day 2018
Top o' the morning to ye! Once again, the day is upon us where the streets will be awash with the colour green as we celebrate the life of everyone's favourite missionary, Saint Patrick. To celebrate the occasion, we've drawn up a list of some fun events happening around the Emerald Isle on 17 March...
29 January 2018
Moors, Shores and Sightseeing Tours
Whether you're an eager tourist, or a curious local, a well-planned and organised tour can be an excellent way to kill a few hours. It also seems in Northern Ireland, you'll be spoilt for choice.
09 January 2018
January Freebies
January is a long month. Long enough to dwell on just how much money you got through over the holidays, and just how long it is until next payday. But you don't have to sit around the house willing away the days because they are many and varied things you can do in and around the city for free.
19 December 2017
His & Her Christmas Gifts
It's that time of year again, when the air smells faintly of mulled wine and The Pogues get an ungodly amount of coverage across our radio waves. And of course, with Christmas comes those two words that are enough to strike terror into any man; gift shopping.