15/08/2018
NORTHERN IRELAND ON THE INTERNET
08/05/2018
Must See Tourist Spots
When it comes to Northern Ireland tourist spots there are a lot of suggestions that can be made, from the historical landmark to the locations used for filming the likes of Game of Thrones - Below you'll find our recommended locations in NI which are a must see.
Titanic Belfast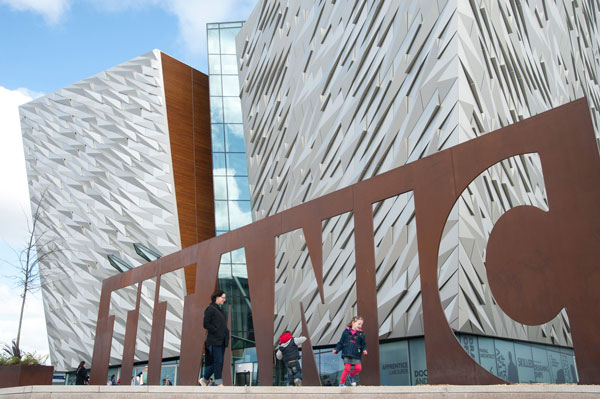 "Titanic Belfast is an iconic six-floor building featuring nine interpretive and interactive galleries that explore the sights, sounds, smells and stories of Titanic, as well as the City and people which made her."
As a great day out for you, your friends or your family, why not take a step back in time and explore the world famous RMS Titanic. Within the exhibit itself you can see the story of the Titanic from her conception in Belfast in the early 1900s, through her construction and launch, to her famous maiden voyage and tragic end.
The Titanic Quarter is also home to many other spots including the harbour and the painthall film studios were filming takes place on the likes of HBO's Game of Thrones.
See
titanic-quarter.com
for opening times, prices and more locations within the Quarter to visit.
Giant's Causeway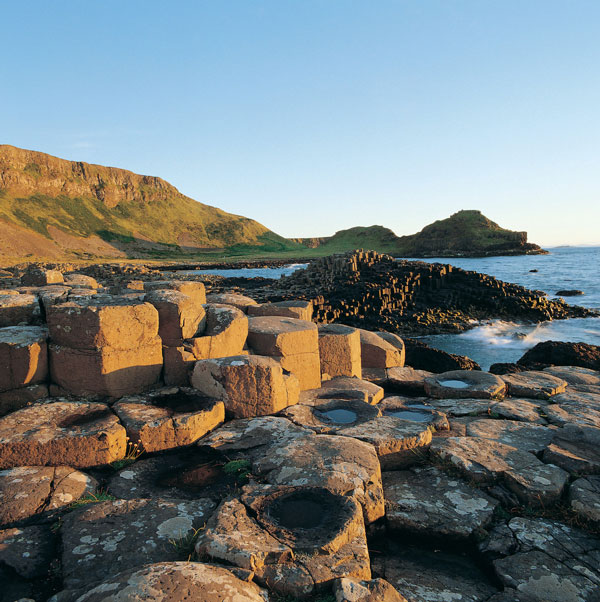 Follow in the legendary footsteps of giants at Northern Ireland's iconic World Heritage Site.
One of Northern Ireland's most iconic tourist sites, the Giant's Causeway has amazed visitors for decades now and continues to do so with its beautiful landscape and the folklore tale behind it.
The causeway itself, created by volcanic eruptions over 60 million years ago, has four different pathways to walk, each with their own views and sites of the causeway. Aside from the paths themselves there is also a new visitor centre opened in 2012 which explores the myth of Finn McCool and his tale through interactive activities and a film.
Tours in different languages are also available at the Giant's Causeway for visitors.
To get more information on opening times, prices and other aspects of the site itself, see
nationaltrust.org.uk/giants-causeway
.
Carrick a Rede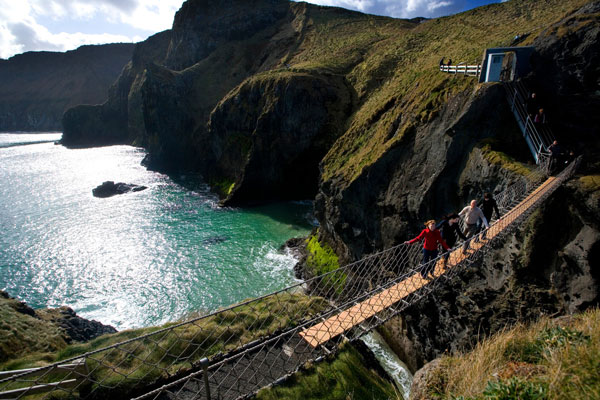 "Jutting out from the rugged North Antrim Coast Road, the 30m-deep and 20m-wide chasm separating Carrick-a-Rede from the mainland is traversed by an amazing rope bridge. This rocky island is the ultimate cliff-top experience, if you are bold enough to make the crossing."
Carrick-a-Rede like the Giant's Causeway is run by the national trust and makes a great family day trip for many reasons including the scenery, walking paths or even the thrill of crossing the rope bridge itself. This tourist site includes a viewing platform, restored fisherman's cottage and a chance to view the stars at night at the Dark Skies site.
It costs the small toll fee of £5.90 to enter which is well worth the rush you receive from crossing the old-school rope bridge that connects to the pieces of land. While Carrick-a-Rede is open from dusk until dawn the rope bridge itself is open from 9-6 each day. They also have many events on over summer worth checking out. To get more information on the history of this iconic site, along with the events on in the near future, see
nationaltrust.org.uk/carrick-a-rede
Crumlin Road Gaol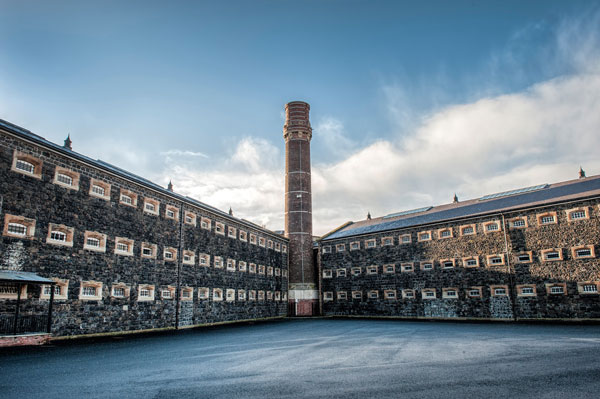 "Crumlin Road Gaol first opened its gates to prisoners in 1846 and was a fully operational prison, only closing its doors in 1996. During that time the Gaol housed murderers, suffragettes, loyalist and republican prisoners. It has witnessed births, deaths and marriages, as well as executions, escapes, hunger strikes and riots."
For just small price of just £9 per adult and £6.50 for children (with package and family deals available) the Crumlin Road Gaol is an one of the most interesting on this list, allowing visitors to see all of the history of the famous 'Crum' including the eerie cell blocks, execution chamber and the grave site which still holds the bodies of many of the men who were sentenced to death there.
A less doom and gloom part of the tour includes the gift shop and Cuffs Bar & Grill which is a brand new addition to the site opening in the Summer of this year.
Crumlin Road Gaol also offers guided paranormal tours around the cells and tunnel under the prison, which is supposedly hunted by all of the men and women who had died there during their prison sentence.
For more information on opening times or took book a tour, either basic or paranormal, visit
crumlinroadgaol.com
Bushmills Distillery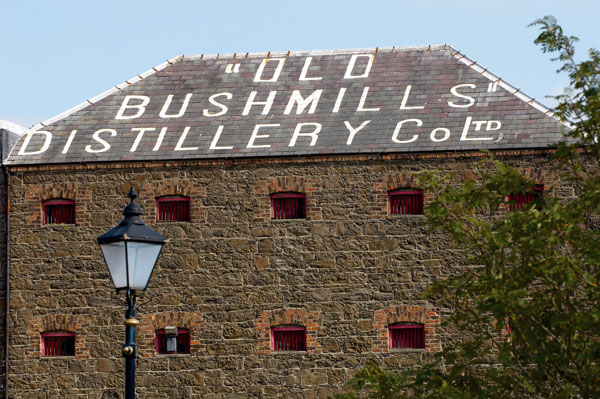 Established in 1784, Bushmills has been the most iconic whiskey brand in Northern Ireland. Since the moment the distillery opened it's doors over two centuries ago, it has grown to become a globally respected brand, bringing in both whiskey connoisseurs and fans alike to Northern Ireland in order to see exactly how it comes to be made.
For the small price of only £7.50 you can get a tour of the distillery which shows you step by step how the whiskey comes to be and even gives you a little sample at the end of the tour, what's not to like? You can even go for tasting tours if your a big fan of Bushmills or whiskey in general, and looking to try some unique types.
Whilst it may seem like a strictly adult centred site this isn't in the case. The tour is presented in a very interesting and charismatic way, allowing it to be a fun and interesting activity for kids also, whether its learning about the history of the brand and distillery, or seeing the whiskey itself being made.
One of the other appeals to the Bushmills Distillery is the fact that it is so close to some of the other sites on this article, including the Giant's Causeway and Carrick-a-Rede rope bridge, along with nice north coast family towns such as Portrush and Coleraine.
For more information on opening times and the types of tours provided, check out
bushmills.com
.
---
Latest Northern Ireland Features
03 July 2018
NI's Top Road Trip Destinations
It is time to capitalise on this unusual streak of incredible weather we're enjoying, and the best way to do that..? Two words; Road trip. If you happen to think that you need to travel far or wide to find some epic drives, you'd be quite wrong.
12 June 2018
Convertible Cars On A Budget
The convertible car; an absolute must-have for sunshine driving. With sunny days a strange and rare occurrence in this country, it's fair to say when the weather is this good, owning a convertible car should go straight to the top of anyone's 'must buy' list.
08 May 2018
Must See Tourist Spots
When it comes to Northern Ireland tourist spots there are a lot of suggestions that can be made, from the historical landmark to the locations used for filming the likes of Game of Thrones - Below you'll find our recommended locations in NI which are a must see.
11 April 2018
Walking NI
With the weather getting ever better – with obvious exceptions made for when it decides to snow – we think it's time to reach into the back of the cupboard and bring forth the light anoraks and sturdy walking boots. Northern Ireland is spoilt for beautiful walking destinations.
26 March 2018
Easter Eggstravaganza
Is it finally here..? Can we really trust the sun..? It is so pleasing to finally feel it's warmth again, but how long will it last... Nonetheless, Easter is just around the corner and we encourage you to be bold and plan some fun, eggcellent (sorry!) adventures.
15 March 2018
St Patricks Day 2018
Top o' the morning to ye! Once again, the day is upon us where the streets will be awash with the colour green as we celebrate the life of everyone's favourite missionary, Saint Patrick. To celebrate the occasion, we've drawn up a list of some fun events happening around the Emerald Isle on 17 March...
29 January 2018
Moors, Shores and Sightseeing Tours
Whether you're an eager tourist, or a curious local, a well-planned and organised tour can be an excellent way to kill a few hours. It also seems in Northern Ireland, you'll be spoilt for choice.
09 January 2018
January Freebies
January is a long month. Long enough to dwell on just how much money you got through over the holidays, and just how long it is until next payday. But you don't have to sit around the house willing away the days because they are many and varied things you can do in and around the city for free.
19 December 2017
His & Her Christmas Gifts
It's that time of year again, when the air smells faintly of mulled wine and The Pogues get an ungodly amount of coverage across our radio waves. And of course, with Christmas comes those two words that are enough to strike terror into any man; gift shopping.
Northern Ireland Weather

Today:

Cloud and patchy rain in the south and east soon clearing. Then some sunny intervals and a few showers, these mainly in the west in the afternoon. Feeling warm. Maximum temperature 23 °C.

Tonight:

Sunny intervals and the odd shower this evening. Eastern counties then dry with clear spells overnight, a few showers possible in the west. Minimum temperature 11 °C.