11/11/2019
NORTHERN IRELAND ON THE INTERNET
Address
The Lime Store,
19 Kildowney Road
Ballymena
County Antrim
BT44 9EY
About Heritage Traditional Building Products Ltd
Heritage Traditional Building Products
At
Heritage
, we appreciate the importance of a job well done.
We specialise in the provision of quality products for restoration, conversion and sustainable building.
You can be confident that you are receiving the finest products appropriate to your project and assured of friendly, helpful advice and support.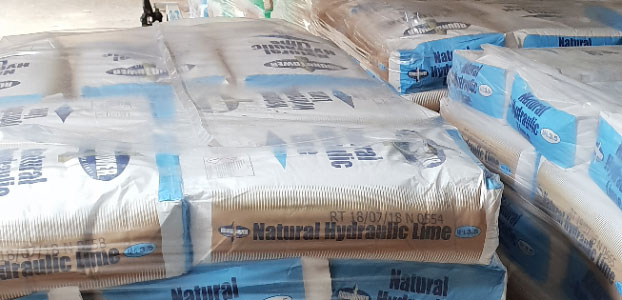 Lime Products
During the last hundred years, the use of artificial cement has all but taken over from natural lime-based mortars for building and plastering. By the 1990s, virtually all construction was carried out using cement-based materials, despite the fact that lime had been used as primary binder in mortars for thousands of years previously.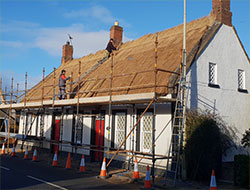 In recent years, the advantages of lime have become more understood. Its re-emergence has caused great excitement, and now in many areas of construction, including sustainable new builds as well as restoration, the benefits of this traditional building material are being rediscovered.
At Heritage we provide an extensive range of quality building limes and associated products. We can advise on the most suitable materials for your contract.
Natural Paints
As a breathable, flexible material, lime requires any decorative finish applied to be sympathetic with these products.
Regular emulsions and masonry paints do not allow the lime mortar to continue 'breathing', as they seal the surface (similar to cling filming your new work!). The paints and finishes detailed below offer a complete range of options, allowing you to choose the decoration which best suits your project and is sympathetic to the lime work below.
earthBorn Range


Traditional Limewash
Consultancy & Analysis
At Heritage we provide a comprehensive consultancy and analysis service, providing expert guidance and advice. We are happy to provide technical advice over the phone or on-site assistance with everything from specification through to decoration and aftercare. Our services include the following:
Mortar Analysis


Chemical Analysis


Sample Panels


Consultation


Consultation Reports


Plaster Survey
Tools & Equipment
In addition to the core range of products available, we also offer a selection of tools to buy and equipment for hire. Please choose from the list below for more information.
Tools to buy


Equipment for hire
Location Map of Heritage Traditional Building Products Ltd