08/12/2021
NORTHERN IRELAND ON THE INTERNET
Address
The Lime Store,
19 Kildowney Road
Ballymena
County Antrim
BT44 9EY
About Heritage Traditional Building Products Ltd
MATERIALS & PRODUCTS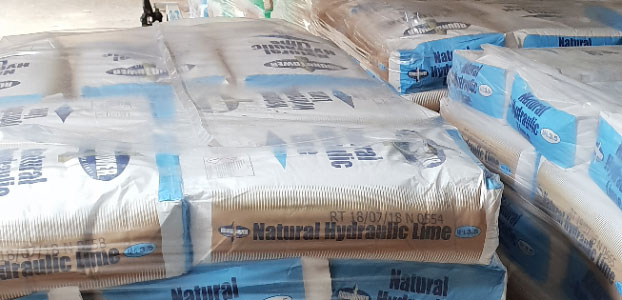 Our range of products and network of contacts is growing continuously. We
will help you in any way we can. Our business ethos is our passion for
quality traditional building products and we pride ourselves on our
excellent customer service.
Available materials include: Lime mortars and binders, lime wash, natural
paints, natural insulation, roofing slate, traditional lath, animal hair,
sands/aggregates and waterproofing membrane materials. Please contact us
and we would be happy to advise on the most suitable materials for your
contract.
RESTORATION WORKS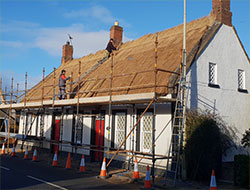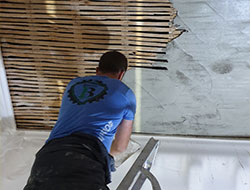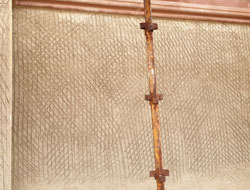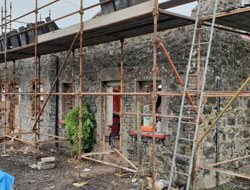 With over 10 years' experience working specifically with historic buildings,
we apply our knowledge, expertise and specialist skills to provide a
sympathetic solution to your building's unique requirements. We work with
the correct products and implement appropriate techniques using craftsmen
who understand and respect the historic building fabric. The result is a
solution which delivers a long-term, quality finish; protecting and
enhancing your property for the future.
CONSULTATION

We are passionate about working with you to preserve and restore our built
heritage. With our wealth of experience and expertise we can assist you in a
range of different ways according to your individual project needs. We offer: - Site Visits including report & recommendations
Project Management
Plaster and Condition Surveys
Assistance with Specification
Mortar Analysis
Troubleshooting advice and guidance
Free telephone advice
TRAINING WORKSHOPS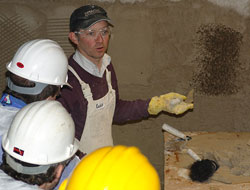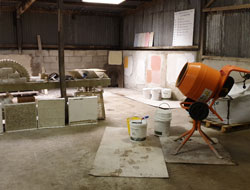 Over the last 30-40 years, great strides have been made into rediscovering
the skills and knowledge around how best to maintain and restore our built
heritage. At Heritage, we feel it is important that we not only retain
these skills and knowledge but that we play our part in building upon them
and passing them on. To this end, we have been involved in: - Providing NVQ Level 3 Heritage training and bursary placements,
Hosting 'Training the trainers' days
Running RSUA conservation course lime days
Lime training for the Irish Landmark Trust and Heritage Lottery Fund
projects
Lime workshops both on and off site for groups of all sizes, interests and
abilities
In the past we have provided workshops for:
school & community groups
heritage open days
architect's practices
practitioners and tradesmen
home owners
We would love to hear from you! Please email us at info@heritageltd.com or
if you prefer to call - tel: 028 2568 5055.Twitter - @heritagelime
Instagram - #heritageltd
Facebook - @heritageltd
Heritage Traditional Building Products Ltd Products & Services
Lime Mortars
Lime Plaster & Skim
Limewash
Natural Hydraulic Lime
Lath
Delta Membrane
earthborn Paints
Silicate Masonry Paint
Animal Hair & Fibres
Lime Putty
Limecrete Flooring
Hemp
Lime Grouts
Insulated Lime Plasters
Sands & Aggregates
Natural Slate Roofing Products (new and reclaimed)
Roof Slating
Stonework - rebuilding
Stonework - repointing
Stonework - newly built
Natural Stone
Glassfoam Insulation
Stone Cleaning
Insulated Block
Clay Aggregate
Mixer Hire
Lime Plastering
Twitter Feed

Facebook Feed
Location Map of Heritage Traditional Building Products Ltd