18/10/2019
NORTHERN IRELAND ON THE INTERNET
Address
100A Hill Street
Lurgan
County Armagh
BT66 6BQ
About McMillen Driver Training Ltd
Driver training is easily accessible thanks to the professional operation of McMillen Driver Training. If you are looking for ADR (Hazardous Goods Driver Training), Driver CPC (Certificates of Professional Competence), Haulage CPC (home study course), HGV all classes, Forklifts and Car & Trailer training in Northern Ireland we can provide the specialist support that you are after, keeping everything as enjoyable and informative as possible.
Founded in 1992, we have accumulated a great deal of valuable knowledge and understanding which we pass on to everyone we teach.
We ensure all our training is engaging for students so they get the most out of the sessions, picking up the best methods and become a safe and efficient driver.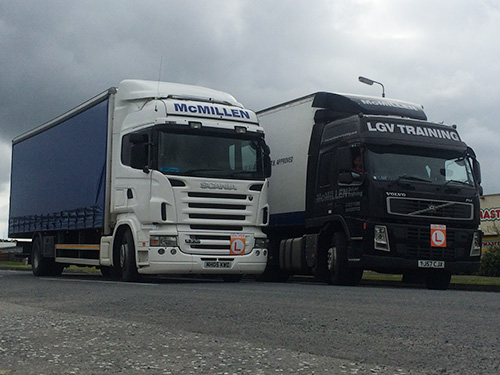 McMillen Driver Training is RTITB (Road Transport Industry Training Board), ITSSAR (Independent Training Standards Scheme & Register), JAUPT Approved Consortium, SQA (Scottish Qualifications Authority) and HSENI (Health and Safety Executive Northern Ireland) approved, showing our official status and standing within the industry, acknowledging that we are a reputable establishment.
All training carried out is done with great care and attention so you receive a high standard of instruction that you can trust for quality. Operating throughout Northern Ireland, we are a family run business who believes in detail and student welfare, where we will apply all our skill so you come away with outstanding results that you can be proud of.
We assist both company organisations and individuals with gaining driving entitlements for Class B+E, C1, C1+E, C and C+E (E= trailer entitlement).
McMillen Driver Training also offers the following services:
Driver Assessments Training, Fleet Training, SAFED, Telescopic Handlers, Banksman, Slinging, Lorry Mounted Loaders, Health & Safety Training, Fire Safety & Extinguisher Training, PPE Training, Risk Assessment, Manual Handling, Prevent Falls from Vehicles, Digital Tachographs and Slips, Trips and Falls.
McMillen Driver Training aims to help all learners and clients make and take the right decisions about their learning and work throughout their lives. By enthusiastically engaging all learners, employers, staff and partners in a quality learning experience, the result will be personal and business benefits for all.
For more information you can visit our website or
Call John McMillen 07736548070, Anthony McMillen 07743442083 or
Call at our Training Centre:
100a Hill Street
Lurgan
BT66 6BQ

McMillen Driver Training Ltd Gallery
Twitter Feed

Facebook Feed
McMillen Driver Training Ltd Video
Location Map of McMillen Driver Training Ltd

We consult & train on:
Business Skills - comprehensive range of management courses.
ITIL & PRINCE2, Service Management & Project Management
Technical & Microsoft
At our centre or at yours - customised & tailored too.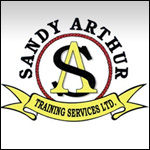 Driver Training
Road Transport Courses
Construction Training
Driver CPC
Specialist Driver Training
Skid Car
4 x 4 Training
High Performance Driving
www.sandyarthur.co.uk

We are a thriving training company based in Northern Ireland with outstanding results and an exceptional workforce.
Abrasive Wheels
Reach Lift Truck
First Aid
Low Loaders
Forklift Training
IPAF Training
CSCS Training
... and many more!
www.pfitraining.co.uk/