26/05/2019
NORTHERN IRELAND ON THE INTERNET
Training, Northern Ireland
We can't get many places in life unless we're trained in a particular trade. Learning new skills is a fantastic part of life - and something we begin at such a young age. Here at 4NI, we want to help you advance in your career path with comprehensive training, so we've organised a list of prominent training facilities across the fine nation that is Northern Ireland.

Located everywhere from Belfast in the east and Ballycastle in the north of the country, to Londonderry in the northwest, Enniskillen and Newry further south, and Craigavon and Dungannon towards the centre, there is a wealth of new learning opportunities out there. Following growing demands for more resources, this is your chance to take that first step into expanding your skill set - or re-training to pursue a new dream altogether. So, where do you go from here?

Training academies across Northern Ireland offer an abundance of coaching programmes with specialised, experienced and friendly teachers leading the way. Whether you're looking for a driving school to get out on the road, healthcare courses to break into the medical industry, first aid training for your own peace of mind, or classes in music technology, computers, security and beauty, 4NI are committed to making it easier to achieve your life goals.

From online e-learning courses to lessons based in concrete classrooms, you can be sure to find highly experienced and passionate tutors with the desire to inspire - right here. Where possible, we provide a summary about the training facility, a list of courses and services that they offer, a gallery demonstrating their work, contact details, previous student reviews, and a rating out of five.

We want to make sure that you step into your new educational journey with all the information you need. You're in safe hands; all you need is the determination to succeed.

We consult & train on:
Business Skills - comprehensive range of management courses.
ITIL & PRINCE2, Service Management & Project Management
Technical & Microsoft
At our centre or at yours - customised & tailored too.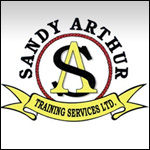 Driver Training
Road Transport Courses
Construction Training
Driver CPC
Specialist Driver Training
Skid Car
4 x 4 Training
High Performance Driving
www.sandyarthur.co.uk

We are a thriving training company based in Northern Ireland with outstanding results and an exceptional workforce.
Abrasive Wheels
Reach Lift Truck
First Aid
Low Loaders
Forklift Training
IPAF Training
CSCS Training
... and many more!
www.pfitraining.co.uk/
Map of Training Companies in Northern Ireland