25/05/2020
NORTHERN IRELAND ON THE INTERNET
Safe Gas NI Ltd

Contact Details
Address
14a Carnmoney Road
Newtownabbey
County Antrim
BT36 6HN
Reviews of Safe Gas NI Ltd

Review
Anne Wheavil
Had my gas boiler serviced with Safe Gas. Very impressed with standard of service. Prompt and courteous. Will definitely use Safe Gas in future.

Review
Kenny Hayton
"It is not often that I come across such fantastic customer service as that which I got from Safe Gas and felt that I wanted to share this with you so that perhaps recognition can go to those whom I have dealt with in the last 10 months. In particular I am referring to your staff member PETER LYNCH whom has proved that exceptional customer service does exist and indeed he goes the extra mile to ensure that I as a customer have nothing to worry about.


Following the installation I encountered a leak in one of the parts on a Saturday morning which was fixed and sorted extremely quickly. Indeed, Peter was straight round to see what happened on the Monday morning and offered not only apologies but his reassurance that any costs of redecorating would be covered by Safe Gas. Numerous emails and phone calls took place and at all times Peter went out of his way, above and beyond to ensure that things were solved.

It is not every day that I experience service such as this and I have to say it is second to none. I have dealt with many representatives and companies over the years and Peter is without doubt one of a kind. Safe Gas are very lucky to have him working for them.

Not to go unnoticed I would like to also acknowledge the team of guys who Peter had working on the job at my home, in particular Chris (I don't have a surname). He has been out a number of times to check out issues over the last 11 months and he too has been fantastic, mannerly, professional and a true gentleman.

I can appreciate why Safe Gas have such a good reputation if this is a sample of the people you have working for you."


Jane Hamill March 08, 2016

Review
Brian boyd
I have been using Safe Gas for ten years for both my business n home gas services. The standard of work and response time for emergencies is exemplary with no job to big or small. As Safe Gas has evolved it has given myself the opportunity to visit the showroom and select a new gas fire and fireplace which has been installed at a very competitive price. I have also been given the free survey for the installation of solar panels to my business which will greatly cut my overheads through generating my own electricity. I would like to thank both Paul and Victoria for giving me great advice over many years and ensuring that customer service is all year round.

Review
Kenny Hayton
Install 2015
We live in a fairly old house but was fortunate to be able to get gas to replace the old boiler and tank so we set about looking for installers to fit a new boiler and basically refresh our whole heating system at the same time. It was amazing how many businesses that didn't respond to my email enquiries or indeed come back with a quote (one was a very large company in Northern Ireland). However within an hour of me submitting an enquiry to the Safe Gas website I had Peter ringing me and a date was set for a quote. Peter couldn't have been more helpful offering advice and promises which have been fulfilled completely. The price was very competitive and I immediately booked Peters team to do all the work. Peter even chased the gas provider and got me a confirmed install date.

True to their word Chris and his team were at my door on the scheduled date. What can I say about Chris.......superb!!! He was extremely polite, helpful and very professional I had every confidence in him and he never refused to do some minor adjustments that I asked for including re-piping to a radiator which would have meant an unsightly pipe being visible in a brand new kitchen! His commitment to customer service was second to none and even after the install he noticed a small leak on the new boiler to which he contacted Worcester Bosch and before I knew it they were on the phone to me organising a date for their engineer!!

Overall the service I got from Safe Gas was second to none and I am now glad that other companies were too stupid to not come back to me which enabled me to find Safe Gas. Thank you Peter, Chris and the Safe Gas team.
Safe Gas NI Ltd
5

out of

5
based on
4
ratings.
4
user reviews.
Location Map of Safe Gas NI Ltd
Popular Gas Engineers + Installers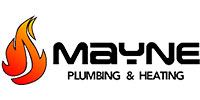 Currans
10-12 Cathedral Road, Armagh
028 37 523 535