28/05/2020
NORTHERN IRELAND ON THE INTERNET
Danann Crafts

Contact Details
Address
52 William Street
Lurgan
County Armagh
BT66 6JB
Reviews of Danann Crafts

Testimonial
Ariane Boudias
Danann Craft is a treasure trove for local handcrafted items of all sorts. I commissioned a drawing for my daughter's graduation and I'm delighted with it. I certainly will be returning and I might even take a class or two.

Testimonial
Bobby Murray
Having got some work commissioned by one of the talented artists I was more than happy with the finished piece, I was surprised but the amazing selection of items instore, I would highly recommend a visit to the shop, the staff are friendly and extremely helpful and they have something for everyone or can get it made for a special occasion, will definitely be back

Testimonial
James Swan
Danann Crafts is undoubtedly a hidden treasure trove of handmade Irish craft. I have the privilege of selling my craft here and I can honestly say that I am in very good company. There is a vast amount of local talent with inspiring pieces of handmade craft on display. If you are looking for something a little bit different and unique then look no further. Call by the 'shap' where you will be greeted by Sinéad and her team who will endeavour to help you find that perfect gift for someone special .
Location Map of Danann Crafts
Popular Gift Shops & Gadgets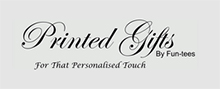 Fun-Tees
6 Chambre Park,, Dungannon
028 87 738 435