04/07/2022
NORTHERN IRELAND ON THE INTERNET
HRH Fashion Agencies

Contact Details
Address
The Gas Works,
14 Cromac Quay
Belfast
County Antrim
BT7 2JD
About HRH Fashion Agencies
HRH Fashion Agencies
Heather Hall of HRH Fashion Agencies is the agent for Sandwich and Olsen for Northern Ireland, as well as being the Sandwich agent for Scotland.
Sandwich is a contemporary womenswear brand which originally launched over 25 years ago by the Veldhoven Group. Heather has been with the Sandwich brand from the beginning and was the first agent in the UK. Heather is proud to promote a product that she believes in, which was recognised in 2011 when Sandwich won the prestigious Drapers Womenswear Brand of the Year. Sandwich has four collections annually: fall, winter, spring and summer.
Not only does the brand cover clothing, Sandwich has extended its accessories department after the success of the jewellery, belts and bags, which were designed to merchandise with the clothing, and have now branched out into shoes/boots, sunglasses and hats, giving the customer the complete look.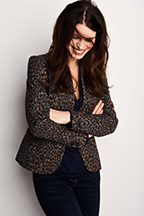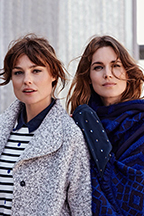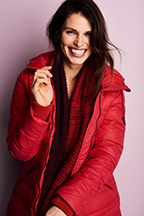 Olsen
Olsen is another brand which is available in the Belfast showroom.
Olsen has been around for over 50 years. It is a stylish brand of simplicity with a modern attitude and a flair for designs with a modern twist. Olsen has six collections annually, three spring/summer collections and three autumn/winter collections.
Our Belfast showroom is open for appointments for independents and boutiques in Northern Ireland, as well as Heather visiting Scotland four times annually with the Sandwich range for customers to view.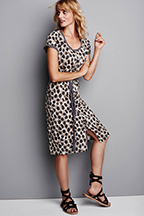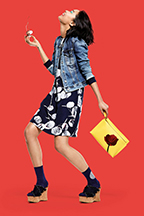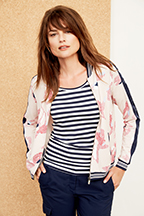 If you are a new boutique or independent opening or are an already existing shop looking at new brands, please do not hesitate to get in touch with Heather at the Belfast showroom or via email.
HRH Fashion Agencies Gallery
HRH Fashion Agencies Products & Services
Sandwich Ladies Fashions
Stills Ladies Clothing
Ultimate Collection
Mary G Shoes
Olsen Ladies Clothes
Fashion Agents Northern Ireland
Fashion Agents Scotland
Location Map of HRH Fashion Agencies