22/02/2020
NORTHERN IRELAND ON THE INTERNET
04/12/2015
10 Christmas Gift Ideas
At Christmas time, it can often be hard to choose the perfect gift for that special someone in your life. And with thousands of options online, you might be wondering where on earth to start!
In the end, it doesn't matter what size your gift is, just as long as your partner enjoys it.
So whether it is your girlfriend, boyfriend, husband or wife, below is a list of the top presents for him or her this Christmas.
Men
Star Wars Lightsaber BBQ Tongs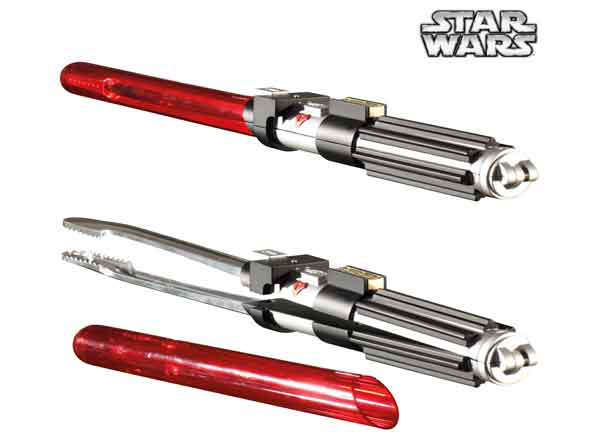 Is your partner a Star Wars fan? Is he excited for Episode VII this December? Then the Star Wars Lightsaber™ BBQ Tongs are a must buy this Christmas.
Modelled after Darth Vader's own lightsaber with a removable transparent red cover, wielding the Star Wars Lightsaber™ BBQ Tongs certainly won't make him a scruffy-looking nerf herder.
The tongs are equipped with a pair of pincers at one end and the recognisable lightsaber hilt at the other.
In addition, they even make the iconic lightsaber noise, so he can re-enact his favourite lightsaber duels in the kitchen.
Available to buy at online shop TheFowndry for £19.99, "With Star Wars finally returning to cinemas this Christmas, the Forceps will be strong with these Lightsaber™ BBQ Tongs."
www.thefowndry.com
Sandal Socks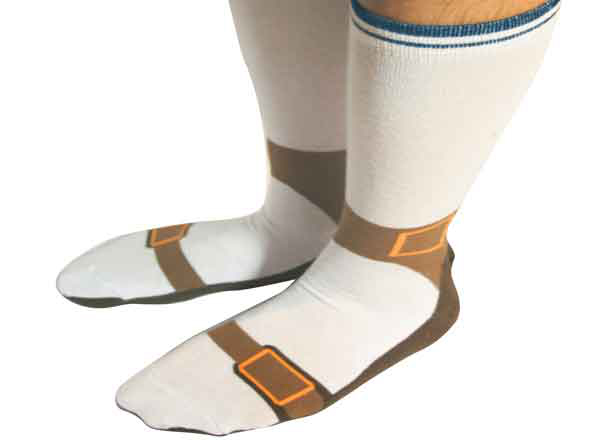 Sandals and socks, the ultimate fashion choice for any middle aged male.
However, why not combine the two into a nifty Sandal Socks style!
Let the debate of whether to wear sandals and socks be a thing of the past with this great gift.
Available for £4.95 and available in sizes 6 - 12, the Sandal Socks would make an excellent gag present.
Speaking exclusively to 4ni.co.uk, a spokesperson said: "The perfect stocking filler for him, which makes a great gimmick gift for the typical tourist."
www.prezzybox.com
BrizTechVR Google Cardboard V2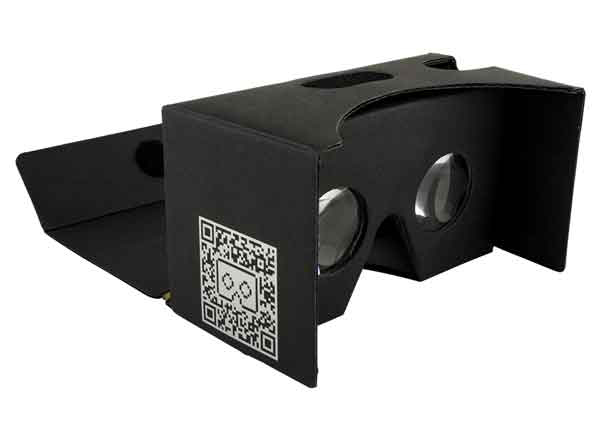 Do you want your boyfriend to get the full virtual reality experience? Then the BrizTechVR Google Cardboard V2 is definitely your first choice.
By simply inserting a smartphone into the Virtual Reality headset, you unleash a whole new multimedia experience.
The BrizTechVR Google Cardboard V2 is available in either black or brown, and even a special Christmas edition.
In addition, the V2 is the latest version of the VR headset, with better support for Apples Iphone and larger phones. It also comes pre-constructed, so you don't have to do the hard work!
Available for £14.99 on Amazon and with thousands of VR apps available to download for both Android/Iphone, BrizTech said: "For the gamer or techy in your life, this is the ultimate stocking-filler gadget to have this Christmas."
vr.briztech.co.uk
Frosty Ice Tankard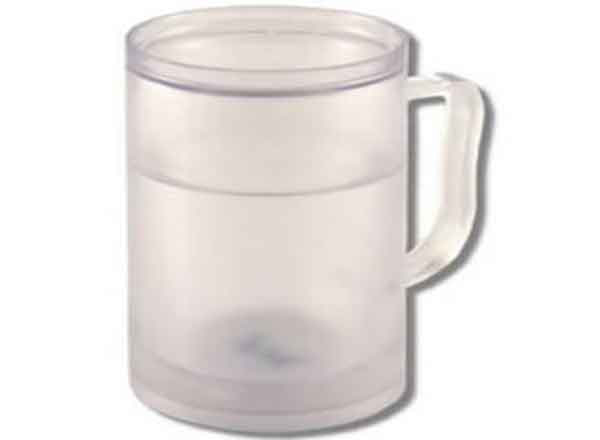 The Frosty Ice Tankard is the perfect gift for beer drinkers this Christmas.
Simply place the 400ml mug into a freezer for a few hours until completely frozen. Then sit back, relax and pour yourself a drink to enjoy an ice-cold experience.
In addition, the handle does not freeze, so you can use the mug with no discomfort.
Perfect for those summertime parties, the £3.99 Frosty Ice Tankard will create a truly beer-tastic experience for any user.
www.findmeagift.co.uk
Elgento E27010 Verteggo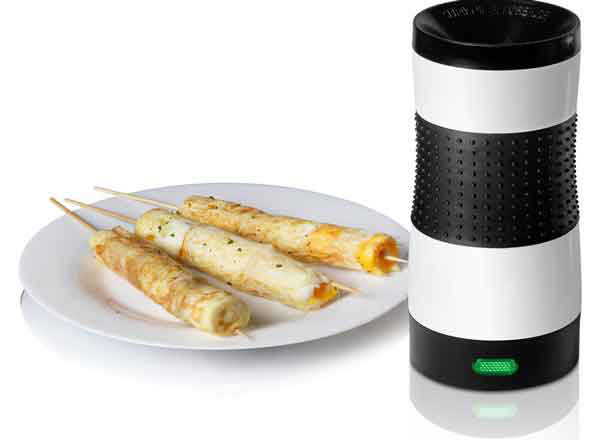 Would you like to buy your partner something unique instead of the typical gift ideas this Christmas? The Elgento E27010 Verteggo Cylinder Grill is a great gift.
It is the ultimate appliance to create quick and easy snacks in minutes. Simply put your chosen ingredients into the non-stick cooking grill, insert a skewer, sit back and watch your snack create itself.
You can create a range of exciting foods, such as pancakes, kebabs, and even egg on a stick!
Each cooker is compact for easy storage and comes with a recipe book to create new foods, a special packing tool and 12 skewer sticks.
Available for £19.25 on Amazon
.
Women
Jewellery Tree by Menu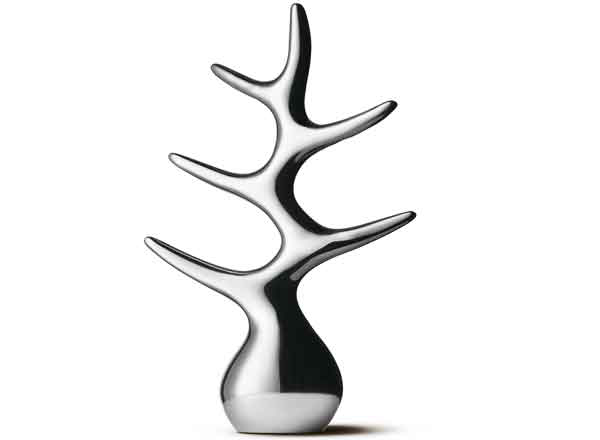 The Menu Jewellery Tree is the perfect gift for a woman this Christmas.
Designed by Louise Christ, this silver sculpture contains a number of 'branches' for hanging jewellery, such as finger rings, bracelets, chains or ear-rings.
In addition, the aluminium tree is mirror-finished, resulting in a trendy and decorative design.
Available for £34.95, this simple gift would make a stylish addition to any woman's jewellery ensemble.
Menu Jewellery Tree on Amazon
Source:
design-300.com
Genie Head Massager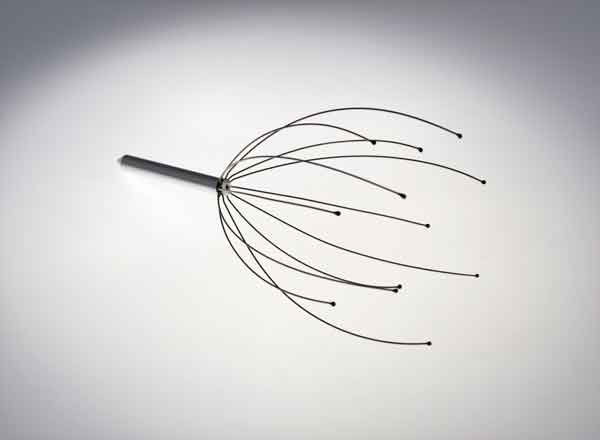 The Genie Head Massager is definitely a unique gift idea this Christmas.
The weightless spindly fingers with molded acupressure points caress you to give an enjoyable tingly feeling around your head and neck.
Simply place the massager on your head and gently move it up and down to create that relaxed feeling.
Overall, this goosebump–inducing device will definitely relieve those stressful moments this Christmas.
Available for £4.95, The Genie Head Massager is a "sensational stocking filler for those that like to relax and unwind after a strenous Christmas Day."
www.prezzybox.com
Hot Stone Therapy Pack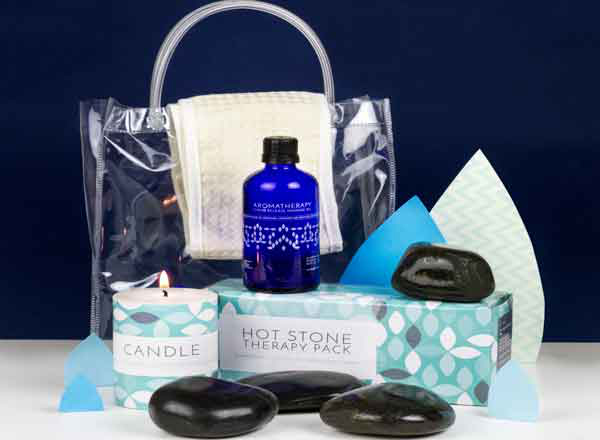 For a great way to relax and unwind, the Hot Stone Therapy Pack is everything you need to create a luxury spa treatment in your own home.
Each pack contains:
• Stress release massage oil, a blend of Geranium, Lavender and Patchouli essential oils.
• Natural tumbled river pebbles
• Mood setting candle
• White cotton waffle cosmetic hair band
• All of the pampering treats are presented in a reusable clear PVC bag with press stud closure
The gentle hot stones are an excellent way to soothe neck and back pain.
So why go to the spa when you can bring the spa to you? The Hot Stone Therapy Pack is a great gift this Christmas for ladies who love being pampered.
Available for £19.95. Speaking exclusively to 4ni, a spokesperson said: "This nifty little kit contains everything you need for a Luxury Spa Day at home. It's Re-usable and won't cost a fortune each time you want a pamper!"
www.prezzybox.com
Dear Grandma, Journals Of A Lifetime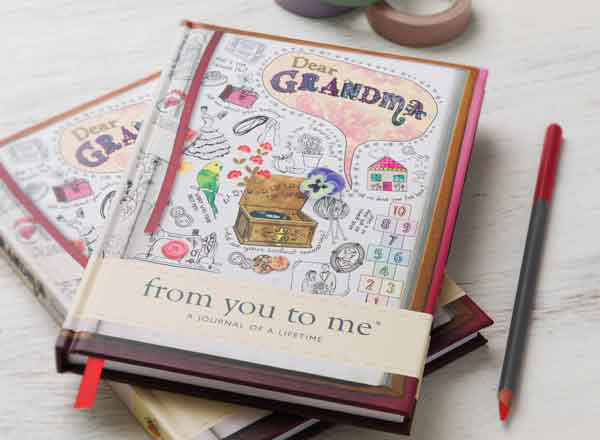 Guaranteed to make your Grandma smile, Dear Grandma is a fantastic way to create an interesting step into your Grandmothers past.
Available in either a 'sketch' or 'tree' design with over 60 carefully worded prompts, this gift will influence your grandmother to tell her story, jot down her memories and share her experiences.
One completed, the journal will be returned to the gifter as a precious keepsake to treasure forever.
Other titles such as Dear Grandad, Dear Mum and Dear Dad are also available. You can even personalise your own journal by selecting the name, photos or amending some of the prompts.
Available from
www.jounalsofalifetime.com
, "Grandma will be so flattered that you want to know all about her life before you came along."
Cocktail Party Bath Melt Collection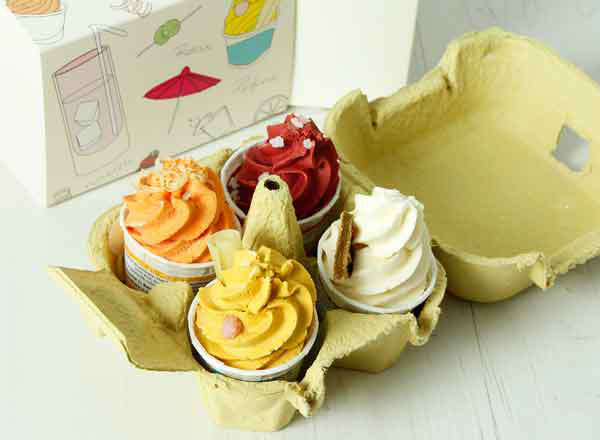 Treat that special woman in your life this Christmas with the Cocktail Party Bath Melt collection.
The gift box features four cocktail inspired bath sundaes that are rich in cocoa butter and fragranced with aromatherapy essential oils.
Simply remove the wax label and dissolve the bath sundaes in warm, running water to enjoy an aromatic experience.
Each box contains; 1 x Gin & Lime, 1 x Strawberry Daquiri, 1 x Mango Mojito and 1 x Pina Colada.
In addition, the sundaes are free from sodium laureth sulphate (SLS), parabens and animal fats.
Created by the small family run Derbyshire-based company, Wild Olive and available for £10, the Cocktail Party Bath Melt Collection is "The perfect natural pampering treat for those who like a cocktail or two – and no hangover the next day!"
www.greentulip.co.uk
See the previous feature on the best Northern Ireland Christmas Markets here
---
Latest Northern Ireland Features
30 January 2020
Explore NI's Stunning Walking Trails
It's a new decade and a new chance to get in shape, enjoy the fresh air and explore your local area. While this may sound mediocre compared to the holidays we're all currently dreaming of booking, Northern Ireland is dotted with stunning coastlines and mountain plains that quite frankly don't get the credit they deserve.
06 January 2020
January Money Saving Tips
Whether you're starting back to work, participating in 'Dry January' or hitting the gym with a new fitness regime, January is the month when many of us decide to turn over a new leaf.
18 December 2019
Belfast Pubs To Visit This Festive Season
Whether you're planning a quiet catch up with family and friends, hoping to dance the night away or heading out on a 12 pubs of Christmas night out, it's always good to have a selection of decent bars and pubs up your sleeve for the festive season.
13 November 2019
Your Guide To Northern Ireland's Christmas Markets
It's that time of year again, and the Christmas countdown will soon be on. As the streets begin to sparkle with festive lights, the annual tradition of wrapping up warm and browsing the local Christmas market becomes top of the to-do-list again.
31 October 2019
Get Organised This Christmas
Halloween is all but gone and whether we like it or not, the Christmas countdown will soon be upon us.
14 October 2019
How Best To Spend Your Halloween
With a definite chill in the air and a layer of crunchy leaves lining the streets, the signs of Autumn couldn't be clearer. The new season can only mean one thing though, and Halloween is definitely upon us.
03 September 2019
Tour The Finest Local Cuisine With 'Taste the Island'
An extensive range of local foodie events will give people the opportunity to 'Taste the Island' over the next 12 weeks in a celebration of the region's finest food and drink, tasty experiences and scrumptious adventures.
31 July 2019
Open House Festival Returns To Bangor
A celebration of culture, creativity, people and passion- Bangor's Open House Festival is back for the seventh year with a bigger and better programme of concerts and events.
08 July 2019
Activity Ideas To Fill Your Summer
'School's out for summer' are words every child and teacher longs to hear, but the holiday period isn't always as joyful for parents. The unpredictable weather, inevitable boredom and complete lack of routine can have many mums and dads wishing their little ones were back at school come the second week of July.
20 May 2019
What's On Spring-Summer 2019
As the evenings stretch out and temperatures begin to soar this spring, calendars are filling up with holidays, concert dates and day trips across Northern Ireland. Whether you're hoping to plan an exciting Bank Holiday weekend, a fun day out for the family or a culture-filled tour, there's plenty on offer right through the summer.
Northern Ireland Weather

Today:

Bright with some blustery showers, these possibly wintry at times. It will feel cold in the strong westerly winds, gales around the north coast at times. Maximum temperature 7 °C.

Tonight:

A few scattered showers this evening. Widespread rain will spread across all parts during the early hours before rain turns more patchy by the end of the night. Minimum temperature 3 °C.