23/07/2018
NORTHERN IRELAND ON THE INTERNET
01/09/2016
Botanica International Celebrates Award Success
It is not every company that would happily describe it's success as "a series of accidents", however within minutes of speaking to Sean Cooney, the man behind Botanica International, it becomes obvious that this is a happy and unique firm.
From beginnings that saw Sean at his kitchen table with a food processor, Botanica started on a steady road, led by the effectiveness of its homemade product and has picked up pace ever since. From the man with the bad athletes foot (more on him in a second) right up to the British Royal Family.
"I put this together for somebody who had really bad athletes foot", Sean said en route to a trade show. "I worked with a chemist and he said to me one day, 'what will we do with him' and I said, a kind of off-the-cuff remark, 'let's go back to nature', and then to my horror didn't they take me up on it...
"I put a concoction together and hit the jackpot!"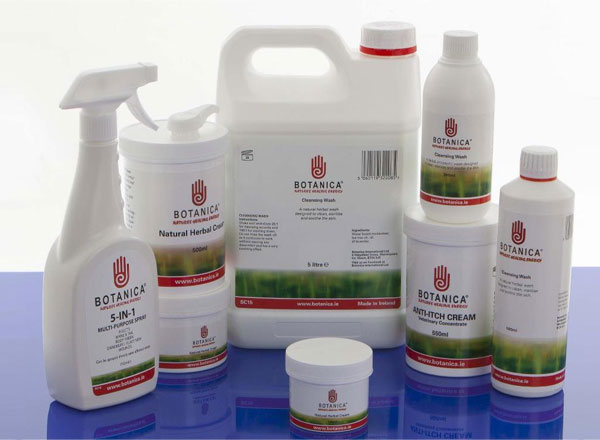 From here, a kitchen table and food mixer, Botanica has just opened new offices, new clean rooms and new production facilities. As Sean simply said, "everything is starting to come together..." "We've taken a giant leap forward this year. We've got a new distributor for Europe, Norbrook, we've signed new contracts for Belgium, Luxembourg and Holland, which are test markets for us, and they've just placed their first order. It was a small order but quite significant for us."
Offering a range of natural skincare products from both humans and horses, the company is fielding interest in its products in Chile, Brazil and Ecuador, which Sean says he has no doubt is thanks to the Olympics.
"Our products were used in the Beijing, London and Rio Olympics by veterinary surgeons because they love my products. Not only do they work but I put everything through the lab in Paris."
This has been one of the keys to Botanica's success and the firm can back up its claims with science. Its products are used on horses at international events, as it wanted to prove not just their effectiveness but safety, so all Botanica products have been tested by LCH Laboratories in France. Sean continued: "Just to prove they are totally safe, and test negative for any prohibitive substance. Me telling you is one thing, but having paperwork to back it up... We back it up from one of the finest laboratories in the world.
"We're making progress but its the product. I have a super product and I have never deviated, I've stayed on the straight and narrow, I didn't try to take short cuts, I didn't try to twist or turn in anyway. I've just stuck with it.
"Now most products are 90% marketing and 10% product, we are the opposite, we are 90% product and 10% marketing. Because we've come from nowhere, it was only a few years ago that we were on the kitchen table with a food mixer and it was a damn nuisance."
Among the company's biggest supporters is the Royal Family, with Royal staff known to wear Botanica jackets, t-shirts and hats, and Sean appreciates that is support "you can't buy".
"The queen is the most natural, down to earth woman you'd ever wish to meet in your life. She's 90 and a great grandmother and she'll still talk about her grandmother and if it ain't good enough for her grandmother, it ain't good enough for her. She is really flying. She's still riding horses at 90 - and she'll have her diary in her head for the next three months, she can tell you what's she's doing and all about it. She's totally switched on.
"What I love about her is that there is nothing Royal about them, they really go out of their way to be plain and ordinary. At the Royal Windsor show we have access to the royal mews and Philip was out there at seven in the morning, driving there horses and he's 94/95 now."
Sean can name any number of supporters from the Royal ranks, and boasts of an invite to the Queen's garden party.
It is easy to understand why, Sean's enthusiasm is infectious. He is an easy and impassioned talker, happy to give his time despite sitting in the passenger seat of a car travelling to yet another horse, a key factor in Botanica's success.
"That's how we've done it. We've done it by going out there and letting the product do its own talking. My stockists, they all tell me that they get 90+ repeat business and I'm out there at shows and if I'm introducing it to somebody for the first time I'll jokingly, but I'm kinda serious but in a light hearted way, tell them, 'once you use this, you'll not use anything else'."
Botanica has also recently scooped two prestigious International Life Sciences Awards.
The awards, by Global Health & Pharma, celebrate a unique and critical field and are devoted to a "captivating and fundamental industry the recognition it truly deserves".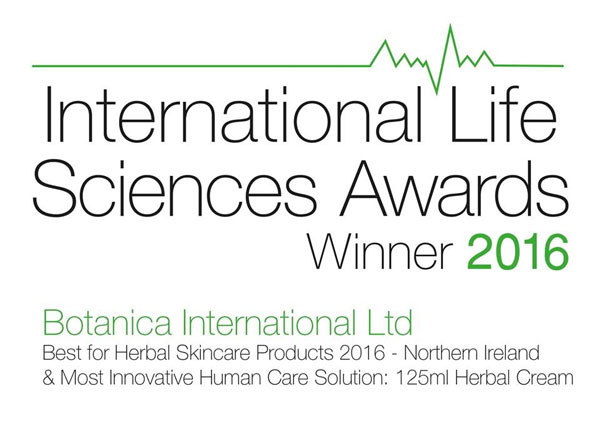 This year Botanica is the proud winner of Best for Herbal Skincare Products 2016 - Northern Ireland, and Most Innovative Human Care Solution: 125ml Herbal Cream.
Sean said: "We're delighted, we're honoured and we're very pleased that our hard work is paying off and that we're getting recognition. Our products are getting recognition after a long tough road..."
Mr Cooney and Botanica have come a long way from the kitchen table and don't appear to be stopping any time soon.
Find Botanica International online
here
and on
Facebook
, and of course at horse shows across the country.
(MH)
---
Latest Northern Ireland Features
03 July 2018
NI's Top Road Trip Destinations
It is time to capitalise on this unusual streak of incredible weather we're enjoying, and the best way to do that..? Two words; Road trip. If you happen to think that you need to travel far or wide to find some epic drives, you'd be quite wrong.
12 June 2018
Convertible Cars On A Budget
The convertible car; an absolute must-have for sunshine driving. With sunny days a strange and rare occurrence in this country, it's fair to say when the weather is this good, owning a convertible car should go straight to the top of anyone's 'must buy' list.
08 May 2018
Must See Tourist Spots
When it comes to Northern Ireland tourist spots there are a lot of suggestions that can be made, from the historical landmark to the locations used for filming the likes of Game of Thrones - Below you'll find our recommended locations in NI which are a must see.
11 April 2018
Walking NI
With the weather getting ever better – with obvious exceptions made for when it decides to snow – we think it's time to reach into the back of the cupboard and bring forth the light anoraks and sturdy walking boots. Northern Ireland is spoilt for beautiful walking destinations.
26 March 2018
Easter Eggstravaganza
Is it finally here..? Can we really trust the sun..? It is so pleasing to finally feel it's warmth again, but how long will it last... Nonetheless, Easter is just around the corner and we encourage you to be bold and plan some fun, eggcellent (sorry!) adventures.
15 March 2018
St Patricks Day 2018
Top o' the morning to ye! Once again, the day is upon us where the streets will be awash with the colour green as we celebrate the life of everyone's favourite missionary, Saint Patrick. To celebrate the occasion, we've drawn up a list of some fun events happening around the Emerald Isle on 17 March...
29 January 2018
Moors, Shores and Sightseeing Tours
Whether you're an eager tourist, or a curious local, a well-planned and organised tour can be an excellent way to kill a few hours. It also seems in Northern Ireland, you'll be spoilt for choice.
09 January 2018
January Freebies
January is a long month. Long enough to dwell on just how much money you got through over the holidays, and just how long it is until next payday. But you don't have to sit around the house willing away the days because they are many and varied things you can do in and around the city for free.
19 December 2017
His & Her Christmas Gifts
It's that time of year again, when the air smells faintly of mulled wine and The Pogues get an ungodly amount of coverage across our radio waves. And of course, with Christmas comes those two words that are enough to strike terror into any man; gift shopping.
Northern Ireland Weather

Today:

A bright start in east, before cloud and outbreaks of rain in the north and west edge southeast. Drier brighter conditions then spread east through the afternoon. Light winds. Maximum temperature 22 °C.

Tonight:

Eastern counties will be rather cloudy this evening with some light rain but this will clear towards midnight with a dry night following for all. Minimum temperature 14 °C.