18/06/2018
NORTHERN IRELAND ON THE INTERNET
08/03/2017
St Patrick's Day Celebrations Across NI
Top o' the morning to ye! As a global event, St Patrick's Day is observed by thousands of green-clad people all over the world.
To celebrate, we've cobbled together a short list of some events happening around the Emerald Isle this St Patrick's Day.
Belfast's St Patrick's Parade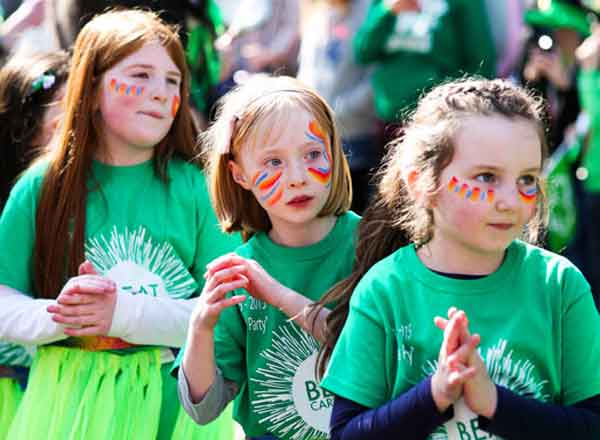 Why not head to Belfast this St Patrick's Day and experience the colourful carnival parade and free concert on Friday, 17 March.
From 12 noon, the streets will be awash with green as the parade leaves Belfast City Hall, snaking its way through the heart of the city centre to Custom House Square.
A range of community groups from across the city's cultural spectrum will take part alongside professional and amateur performers, costumed characters, musicians and dancers.
In addition, Custom House Square will host a free outdoor concert from 1pm – 3pm, headlined by XFactor's Fleur East and introduced by Cool FM's breakfast team Pete Snodden, Rebecca McKinney and Paulo Ross.
Alongside Fleur, other performers include former XFactor R&B duo Reggie 'n' Bollie, London girl group Stooshe, the talented Belfast Boys' Model Drummers and up tempo, traditional band The Rare Aul Stuff.
Lord Mayor, Alderman Brian Kingston, said: "You won't want to miss this year's St Patrick's Day in Belfast. The hugely talented Beat Carnival have really outdone themselves in producing a breathtakingly colourful parade which celebrates the character and diversity of our city and our people.
"The celebration promises to be bigger, more vibrant and more extraordinary than ever before, with participants from community groups from all over Belfast performing, accompanied by the impressive Glassdrumman, Cloughfin and Major Sinclair Memorial Pipe Bands.
"And we're delighted that representatives of the four major sporting events we're proud to host in Belfast this year – the World Ice Hockey Championships, the World 24 Hour Running Championships, the Women's Rugby World Cup and the UEFA Women's Under 19 Championships will also be joining the parade."
Time: Carnival parade from 12 noon, free concert from 1pm - 3pm Venue: Belfast city centre.
www.belfastcity.gov.uk
St Patrick's Spring Carnival 2017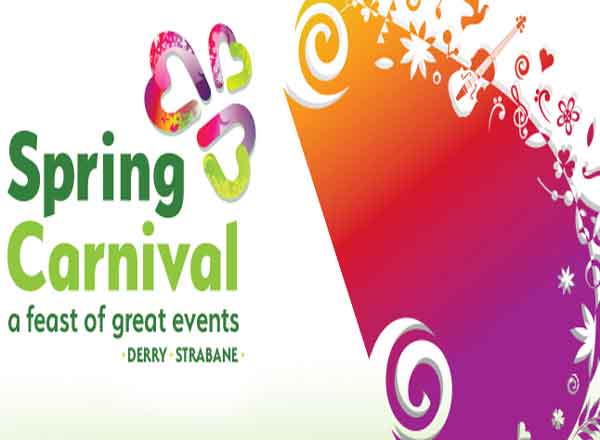 If you're looking for some family friendly fun this St Patrick's day, join Derry City and Strabane District Council as it hosts 'St Patrick's Spring Carnival March - a Feast of Great Events'.
This year's theme is 'Forever Young' and runs alongside the LegenDerry Food Festival and Ubuntu Global Festival.
Join thousands of spectators to watch the Spring Carnival Parades in Derry City and Strabane where over 500 people from community based carnival programmes will be performing.
Other highlights of the festival include: food demonstrations, traditional music, tours & trails, comedy, dance, theatre, family days, golf, kayaking, 5k, park days and much more.
Dates: • St Patrick's Day Parade 17 March (Derry and Strabane) • LegenDerry Food Festival 17 - 19 March • Ubuntu Global Festival 18 March
Below are some highlights of last year's successful event...
www.derrystrabane.com
Home of Saint Patrick's Festival 2017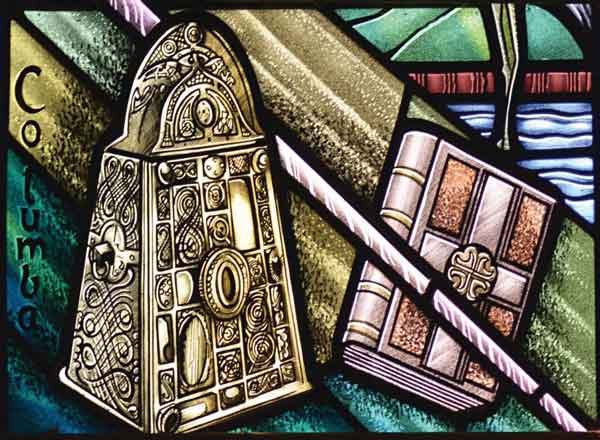 Promising to be the biggest, best and most-celebration of St Patrick's life story, the Home of Saint Patrick's Festival 2017 is shaping up to be a major contribution to the usual holiday festivities.
Following its successful inaugural event in 2016, the collaboration between Armagh, Banbridge and Craigavon Borough and Newry, Mourne and Down District Councils will provide an arts and culture extravaganza.
Featuring renowned performers, artists, guest speakers and visionaries from around the world, the festival takes place over 17 days and presents a central focus on the number 17 and its relevance to St Patrick.
In addition, members of the public are encouraged to walk in the footsteps of St Patrick with both 'A Way for Seeing' and 'St Patrick in the Landscape' events providing guided tours showcasing key locations that inspired and witnessed the life and work of Patrick.
Lord Mayor of Armagh City, Banbridge and Craigavon, Cllr Garath Keating, said: "We are delighted to be collaborating with Newry, Mourne and Down District Council for what will be an eclectic and thought-provoking experience. Our aim is to grow this unique festival into a world-class annual celebration of arts, food and special events celebrating St Patrick's life, his legacy and his relevance.
"The Home of St Patrick programme ensures that our local and international visitors can enjoy the unique opportunity to share an incredible festival line-up in many interesting locations and areas of outstanding natural beauty."
www.saintpatrickscountry.com
St Patrick's Family Fun Day at Colin Glen Forest Park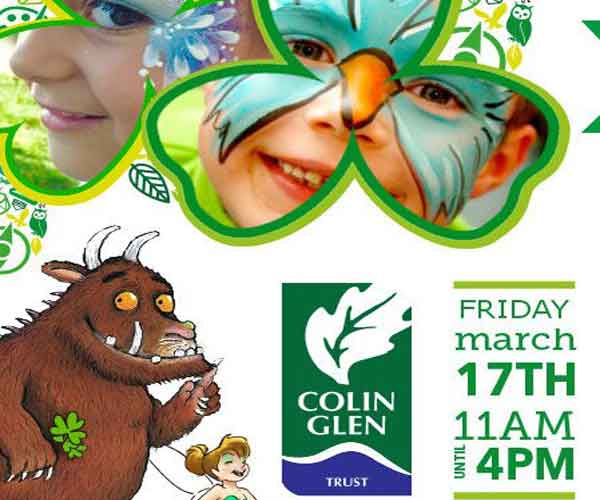 Join thousands of other spectators on the 17 March and head along to the St Patrick's Family Fun Day at Colin Glen Forest Park.
Marking the launch of Spring Summer season for the park, the event is an opportunity for families to enjoy a range of activities, including the ever popular Gruffalo Trail and the Colin Glen Fairy village. Other fun adventures include the climbing wall, zip line, high and low ropes course, team games, laser tag and archery.
Of course, as it is St Patrick's day the park will be filled with a craft village, music and entertainers, with children's entertainment including face painters and bouncy castles.
To book tickets, visit
here
.
www.colinglen.org
Open Road Open Skies St Patrick's Trail Tour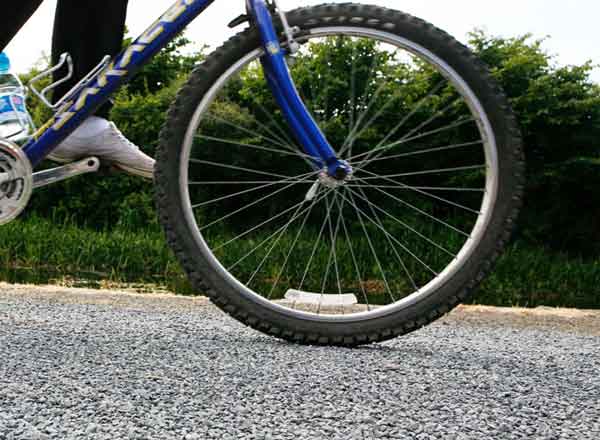 Follow in the footsteps of St Patrick himself and embark on a guided cycling tour taking you around some of the most scenic areas of Northern Ireland.
The tour by Open Road Open Skies begins in Coleraine. It follows the coast and crosses the Glens of Antrim into Belfast, along Strangford Lough, before crossing the Mournes and riding into Antrim.
Other iconic places to visit include The Giant's Causeway, The Old Bushmills Distillery, Carrickfergus Castle, Mourne Mountains, Both St Patrick Cathedrals in Armagh, Saul Church and St Patrick's Grave in Downpatrick.
Participants also get the chance to hear about Irish folk legends at first hand; learn how Fionn Mac Cumhaill built the Giant's Causeway, and discover more information about modern Irish history with a walking tour of Belfast.
For prices, times and dates etc, visit
here
.
www.openroadopenskies.co.uk
Image credit: www.belfastcity.gov.uk, www.derrystrabane.com, www.saintpatrickscountry.com, www.colinglen.org
.
---
Latest Northern Ireland Features
12 June 2018
Convertible Cars On A Budget
The convertible car; an absolute must-have for sunshine driving. With sunny days a strange and rare occurrence in this country, it's fair to say when the weather is this good, owning a convertible car should go straight to the top of anyone's 'must buy' list.
08 May 2018
Must See Tourist Spots
When it comes to Northern Ireland tourist spots there are a lot of suggestions that can be made, from the historical landmark to the locations used for filming the likes of Game of Thrones - Below you'll find our recommended locations in NI which are a must see.
11 April 2018
Walking NI
With the weather getting ever better – with obvious exceptions made for when it decides to snow – we think it's time to reach into the back of the cupboard and bring forth the light anoraks and sturdy walking boots. Northern Ireland is spoilt for beautiful walking destinations.
26 March 2018
Easter Eggstravaganza
Is it finally here..? Can we really trust the sun..? It is so pleasing to finally feel it's warmth again, but how long will it last... Nonetheless, Easter is just around the corner and we encourage you to be bold and plan some fun, eggcellent (sorry!) adventures.
15 March 2018
St Patricks Day 2018
Top o' the morning to ye! Once again, the day is upon us where the streets will be awash with the colour green as we celebrate the life of everyone's favourite missionary, Saint Patrick. To celebrate the occasion, we've drawn up a list of some fun events happening around the Emerald Isle on 17 March...
29 January 2018
Moors, Shores and Sightseeing Tours
Whether you're an eager tourist, or a curious local, a well-planned and organised tour can be an excellent way to kill a few hours. It also seems in Northern Ireland, you'll be spoilt for choice.
09 January 2018
January Freebies
January is a long month. Long enough to dwell on just how much money you got through over the holidays, and just how long it is until next payday. But you don't have to sit around the house willing away the days because they are many and varied things you can do in and around the city for free.
19 December 2017
His & Her Christmas Gifts
It's that time of year again, when the air smells faintly of mulled wine and The Pogues get an ungodly amount of coverage across our radio waves. And of course, with Christmas comes those two words that are enough to strike terror into any man; gift shopping.
01 December 2017
Festive Favourites - Part One
Tis the season to be jolly... TRA LA LA LALA LA LA LAAAAA! Despite the particularly bad turn in the weather, this is still a time of year that drives people from their homes, and not just into the shops.