12/12/2018
NORTHERN IRELAND ON THE INTERNET
03/11/2017
November Adventures
November is an awkward month. Everyone is depressed as the excitement of Halloween dies down, but the good news is it's only 30 days away until Santa is paying us a visit!

But in the meantime, what are we going to do until Rudolf and the gang turns up at our homes on Christmas eve?

Luckily for us, there's plenty of fun events taking place throughout Northern Ireland this month.

Below is our list of fun things to check out this November.
Belfast Christmas Market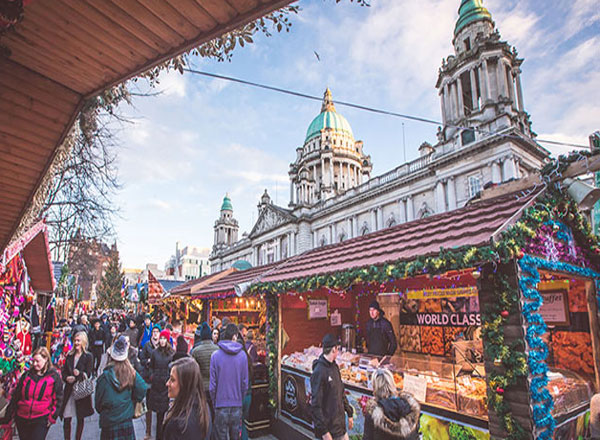 Lets face it, Christmas really is the best time of year, and this years Belfast's Christmas Market is definitely shaping up to be bigger and better than ever before.
Launching on Saturday 18 November, Christmas Market lovers won't be disappointed with 20 traders offering a variety of local food and craft good from their hand-crafted chalets at City Hall.
Visitors will find an exciting selection of hand-painted pottery, continental food and decorations, as well as a range of festive arts and crafts from across Europe and beyond.
Children can also visit Santa's Grotto and make sure Father Christmas receives their Christmas wish-lists.
This years event will have even more variety for all you Christmas Market lovers to choose from, including a new spacious eating area where you can sit, relax and enjoy the tasty delights that the market has to offer.
*Don't forget to visit Santa in his grotto!
www.belfastcity.gov.uk
.
Georgian Day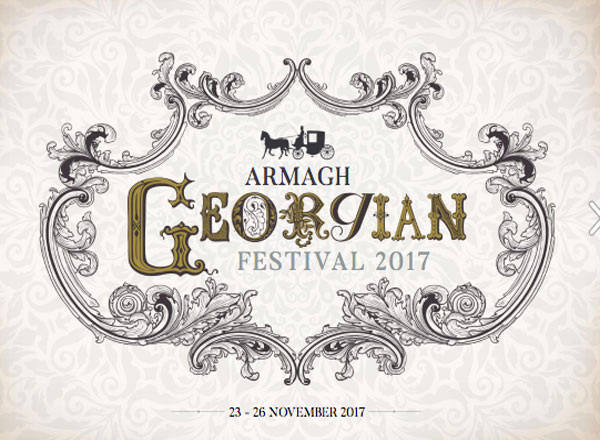 Travel through time to the days of a bygone era and get the chance to experience a flavour of Georgian High society in the 21st century.
Taking place in Armagh, guests will be able to enjoy an event filled with food, entertainment, and stories as this time period comes to life for three nights this month.
The Great Georgian Banquet at the landmark Neo-Classical Archbishops Palace will see characters from this iconic time period come to life, telling music, pastimes and stories while guests can sample a five-course menu (including wine) with a modern twist.
In addition, visitors will be able to trace Armagh's Georgia roost with the official Georgian Day taking place on Saturday, 26 November.
Watch as the city streets burst into life, offering guests something different on every turn, featuring period characters, demonstrations, live music, street theatre & performers, walking tours, mulled wine, mince pies, hot chestnuts and much more.
You can even sit back and enjoy a traditional horse-drawn carriage ride around the iconic tree-lined Georgian Mall if you really immerse yourself in the past.
As darkness falls, watch as a dramatic light show bursts to life illuminating the backdrop of the Georgian Market House and creating a festive atmosphere with contemporary and seasonal music.
For more information, visit
www.armagh.co.uk/georgianarmagh
Meet Santa at W5 Belfast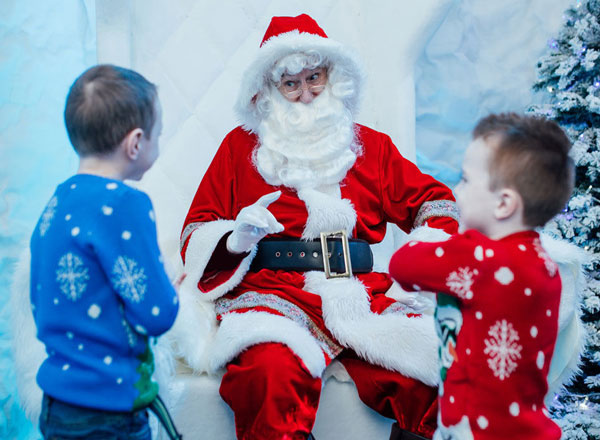 Have you been good this year? Santa will be able to tell you when he visits W5 this November.
Bring the kids to meet St Nick in his icy Christmas cavern before he visits your house on Christmas Eve.
Children will be rewarded with a gift from Santa and parents will have the opportunity to buy a photograph of their child/children, or the whole family.
And if that doesn't get you in the Christmas spirit...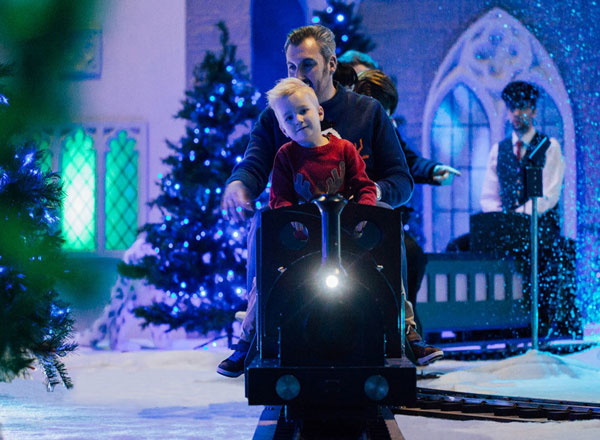 Check out the magical Winterland Express train ride. Guests will travel through the enchanted forest into the icy cavern to emerge in the courtyard of Winterland Castle, where a few surprises await.
www.w5online.co.uk
C.S. Lewis Festival 2017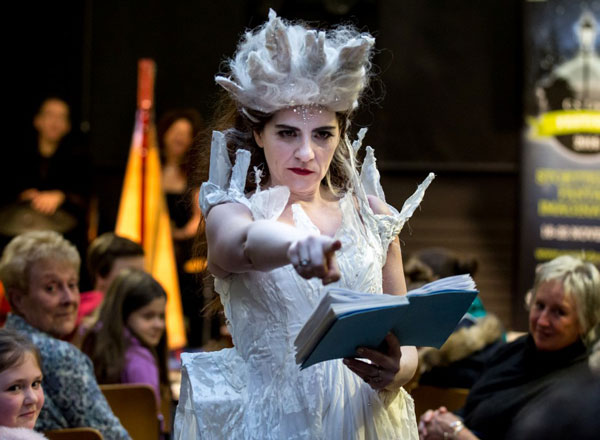 As possibly one of greatest writers and novelists of his time, C.S Lewis will be remembered through the history books as one of the intellectual giants of the 20th century.
To celebrate his legacy, EastSide Arts are hosting the annual CS Lewis Festival from 18 – 22 November to mark his impact on society.
The five-day event will showcase the writer's diverse works, his heritage as well as his connections to his East Belfast childhood home.
Overall, the Festival celebrates the legacy of Lewis through themes of storytelling, imagination and spirituality with events including talks, lectures and tours, exhibitions, workshops, theatre, poetry and spoken word events and film screenings. Guests should expect some firm favourites, new ideas and some quirky events across five days of the festival.
To view the festival's programme, visit
here
.
A Magical Christmas Experience - Titanic Belfast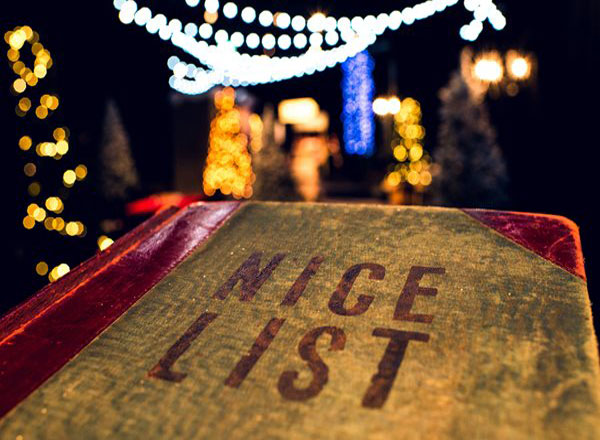 You might have noticed by now, but we're getting into the Christmas mood a month early. Thankfully so are Titanic Belfast, who are launching their Magical Christmas Experience on 22 November.
Bring the kids and come and watch the excitement unfold as Father Christmas and his elves count down to their favourite night of the year.
Step through the Old Curiosity Shop to enter the Magical Workshop, or peek into the toy shop where the elves have been hard at work getting ready for Christmas.
Visitors can also join Mrs Claus at her cosy kitchen to hear Christmas tales before getting their creative juices flowing with arts and crafts.
After hanging a Christmas Wish on the Magical Wishing Tree, finish off your journey by having your named checked off the 'Naughty or Nice' list by the Chief Elf before travelling through the enchanted forest and meeting Father Christmas himself.
Adults will be treated to mulled apple juice and shortbread as they enjoy their experience.
titanicbelfast.com
Image credit: www.visitarmagh.com, www.w5online.co.uk, www.eastsidearts.net, titanicbelfast.com
---
Latest Northern Ireland Features
28 November 2018
Your Guide To Northern Ireland's Christmas Markets
The Christmas countdown is on, so why not kick-start the celebrations with a wander through one of Northern Ireland's Christmas markets to really get you into the festive spirit. From browsing unique gifts, to sampling mulled wine or meeting Santa, Christmas markets are an excellent way for people of all ages to start the season.
07 November 2018
The Christmas Spirit
The Halloween make-up had barely been washed off when the Christmas train came rolling in. The red cups are out already and the lights ain't even been switched on, but that will all be rectified over the next few weeks, as across NI switches are flipped and lights will begin to twinkle.
19 October 2018
Upcoming Halloween Events
Toffee apples, monkey nuts and fireworks. Just three of the many great things about the Halloween season. For more, check out these events for just a small snippet of what's going on around NI, this October.
24 September 2018
Guide To Glide
Glider is the new, effortless and smooth way to travel. It's easy to use, frequent, accessible and excellent value, running approximately every 7 to 8 minutes throughout most of the day.
03 July 2018
NI's Top Road Trip Destinations
It is time to capitalise on this unusual streak of incredible weather we're enjoying, and the best way to do that..? Two words; Road trip. If you happen to think that you need to travel far or wide to find some epic drives, you'd be quite wrong.
12 June 2018
Convertible Cars On A Budget
The convertible car; an absolute must-have for sunshine driving. With sunny days a strange and rare occurrence in this country, it's fair to say when the weather is this good, owning a convertible car should go straight to the top of anyone's 'must buy' list.
08 May 2018
Must See Tourist Spots
When it comes to Northern Ireland tourist spots there are a lot of suggestions that can be made, from the historical landmark to the locations used for filming the likes of Game of Thrones - Below you'll find our recommended locations in NI which are a must see.
11 April 2018
Walking NI
With the weather getting ever better – with obvious exceptions made for when it decides to snow – we think it's time to reach into the back of the cupboard and bring forth the light anoraks and sturdy walking boots. Northern Ireland is spoilt for beautiful walking destinations.
26 March 2018
Easter Eggstravaganza
Is it finally here..? Can we really trust the sun..? It is so pleasing to finally feel it's warmth again, but how long will it last... Nonetheless, Easter is just around the corner and we encourage you to be bold and plan some fun, eggcellent (sorry!) adventures.
15 March 2018
St Patricks Day 2018
Top o' the morning to ye! Once again, the day is upon us where the streets will be awash with the colour green as we celebrate the life of everyone's favourite missionary, Saint Patrick. To celebrate the occasion, we've drawn up a list of some fun events happening around the Emerald Isle on 17 March...