21/06/2019
NORTHERN IRELAND ON THE INTERNET
12/06/2018
Convertible Cars On A Budget
The convertible car; an absolute must-have for sunshine driving.
With sunny days a strange and rare occurrence in this country, it's fair to say when the weather is this good, owning a convertible car should go straight to the top of anyone's 'must buy' list.
Besides, nothing beats the feeling of cool air hitting your face as you cruise along at 40mph with the top off and sun beating down, feeling sorry for other motorists driving in their 30°C+ metal mobile prison. However, not everyone can just shell out £20k on a convertible roadster then call it a day.
So we decided to take a look on Autotrader.co.uk for some of the convertible cars you can purchase in the Belfast area if you're on a budget (in this case, for under £3,000).
Renault Megane 1.6 VVT Dynamique 2dr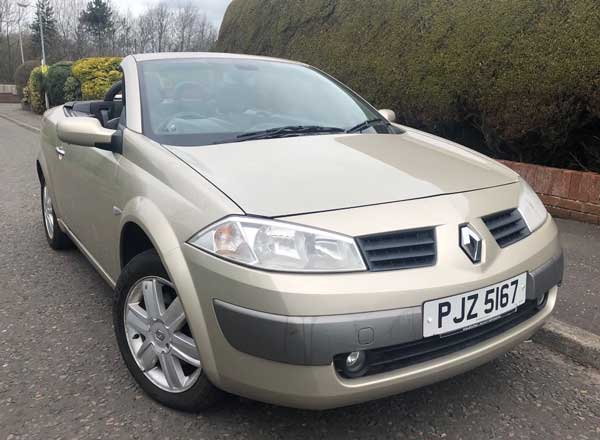 Kicking things off, this cheap Renault Megane 1.6 convertible offers a lot of car for a relatively small amount of money.
With all electric windows and the electric roof in working order, the bodywork does have age-related marks but is MOT'd until 25/04/2019, providing plenty of time for cheap summer thrills.
Miles: 117,000

Price: £895
Peugeot 207 CC 1.6 16v Sport 2dr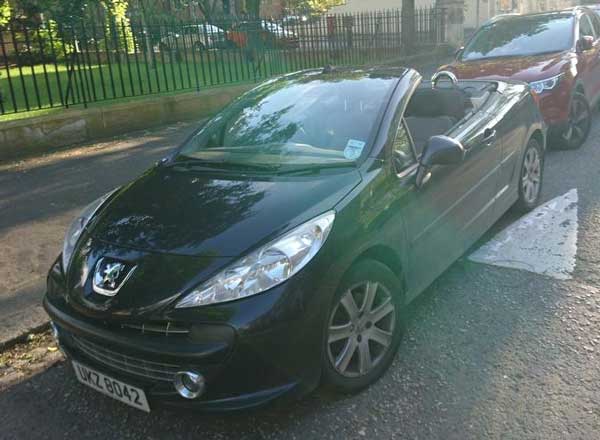 Despite needing a new exhaust, this tidy hardtop Peugeot 207 provides everything you need for those cool, summer evening cruises.
According to the seller, the car does have a 'bit of wear and tear' but with over £2,500 spent on the engine last year, engine reliability shouldn't be an issue.
Miles: 89,569

Price: £1,100
Volkswagen Golf 2.0 Cabriolet Avantgarde 2dr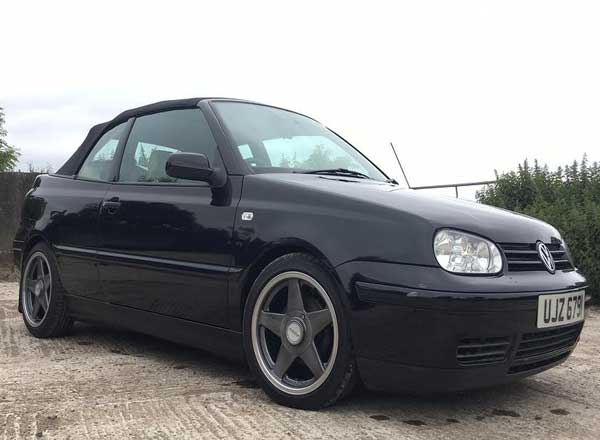 If you're on a small budget and looking for a fun, good-looking car to drive, then this Volkswagen Golf 2.0 Cabriolet Avantgarde is the perfect choice.
Featuring an all-round full cream heated leather, cruise control, air con, electric windows along with a front and rear electric hood, this Golf is sure to turn heads as you head down to the beach or go shopping around town.
Miles: 98,000

Price: £1,595
MINI Convertible 1.6 One 2dr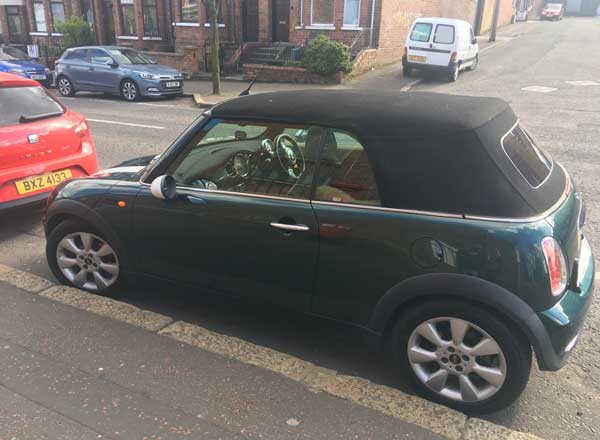 Do you want style? Do you want a driving experience that leaves a grin on your face and a car perfect for the summertime? Then look no further than this MINI Convertible.
According to the seller, this car has been both smoke and pet free, leaving it in great condition. And with its 1.6 engine putting out 90bhp, you'll average 40.4mpg, so it's not bad on the fuel budget either.
Miles: 111,800

Price: £1,950
Vauxhall Tigra 1.4 i 16v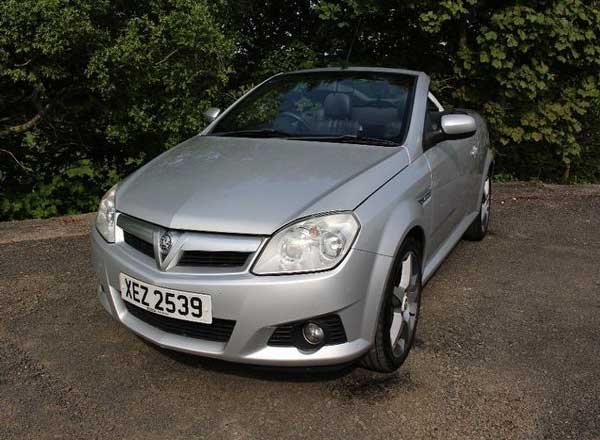 This nippy 1.4 Vauxhall Tigra is both economical on petrol and big when it comes to boot space, making it the perfect car for those summer trips to the shops.
Besides, unlike similar car models, the Tigra's body design somehow doesn't seem to go out of style, leaving you with a fun to drive car that is sure to turn heads. And with a brilliantly engineered fold-down top, you'll never get bored of taking the top off when the sun comes out.
Miles: 74,000 miles

Price: £2,195
Audi A4 Cabriolet 1.8 T Sport Cabriolet 2dr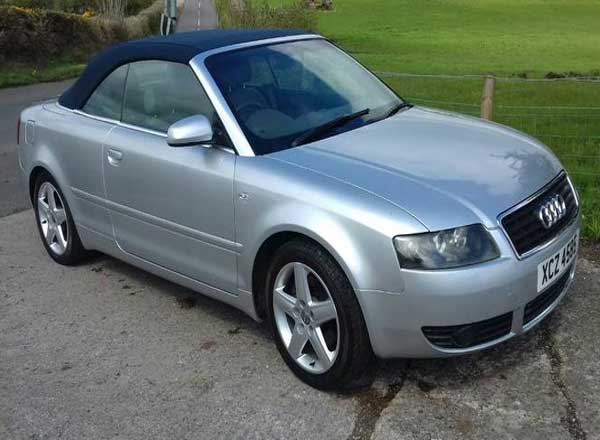 There's something elegant about the Audi A4 Cabriolet that we just can't quite put our finger on. But if you're looking for a convertible that's both comfortable and a pleasure to drive, you'll be hard pressed to find anything else.
Featuring classy styling and relatively low-running costs, the A4 Cabriolet is both safe and predictable. And with its 1.8L engine churning out 163 bhp, you'll get plenty of bang for your buck too.
Miles: 66,500

Price £2,950
Mazda MX-5 1.6 2dr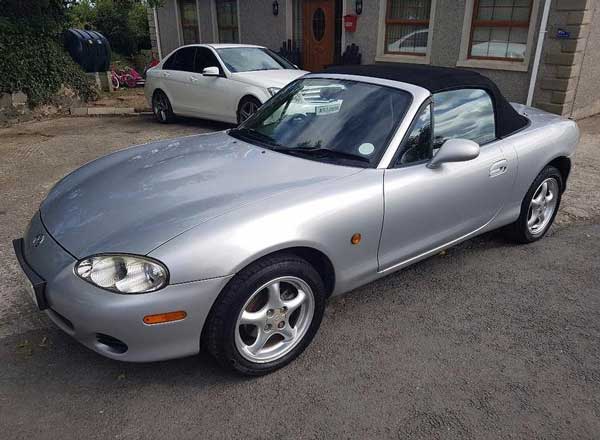 Coming in as our last top pick for convertible cars on a budget, the Mazda MX-5; probably one of the best small sports cars money can buy.
If you're after a rear wheel drive car that looks great, hugs the road and is fun to drive, this is the car you want. This particular model was made in 2005, but at only 58,000 miles, there is still plenty of fun thrills left to be had once you take the hood down.
Miles: 58,000 miles

Price: £2,995
(Images and information provided by www.autotrader.co.uk)
---
Latest Northern Ireland Features
20 May 2019
What's On Spring-Summer 2019
As the evenings stretch out and temperatures begin to soar this spring, calendars are filling up with holidays, concert dates and day trips across Northern Ireland. Whether you're hoping to plan an exciting Bank Holiday weekend, a fun day out for the family or a culture-filled tour, there's plenty on offer right through the summer.
07 May 2019
A Weekend At The North West 200 Races
Northern Ireland is the proud home of motorcycle racing on closed public roads and every May the picturesque setting of the Causeway Coast is showcased on the world stage as one of sport's most spectacular events- the International North West 200.
26 April 2019
Belfast City Marathon: Race & Travel Info
The largest single participatory sporting event in Northern Ireland is set for a massive year of change with a brand new, flatter and faster route for marathon participants, a new marathon start location on the grounds of the iconic Stormont Estate and a historic move to a Sunday for the first time ever.
27 March 2019
Explore NI's Top Game Of Thrones Locations & Experiences
The excitement is building among Game of Thrones fans with the final season set to air in only a matter of weeks. Living in Northern Ireland, we're lucky enough to have the majority of its filming locations right on our doorstep, from the northern lands of Winterfell to the southern island of Dragonstone.
07 February 2019
Where To Dine This Valentine's
As the most romantic day of the year approaches, eateries across Northern Ireland are promoting their best deals and fine wines in a bid to host loved-up couples for Valentine's.
18 January 2019
Family Activities To See You Through Winter
Rather than wallowing in the January blues, a New Year is a perfect time to renew your sense of adventure and plan some fun-filled activities to enjoy with your family.
02 January 2019
January Money Saving Tips
As well as the complete loss of Christmas cheer, January can be particularly challenging in terms of money. Even if you funded the festive period without running up a host of credit card bills, the month of indulgence can still leave a money hangover to be dealt with in the New Year.
17 December 2018
Alternative Christmas Gift Ideas
Not to panic you, but Christmas is just around the corner and the high streets are buzzing with shoppers rushing to fill their baskets.
28 November 2018
Your Guide To Northern Ireland's Christmas Markets
The Christmas countdown is on, so why not kick-start the celebrations with a wander through one of Northern Ireland's Christmas markets to really get you into the festive spirit. From browsing unique gifts, to sampling mulled wine or meeting Santa, Christmas markets are an excellent way for people of all ages to start the season.