17/05/2022
NORTHERN IRELAND ON THE INTERNET
Botanica Beauty

Contact Details
Address
Units 12-13, Warrenpoint Enterprise Centre,
Warrenpoint
Newry
County Down
BT34 3LA
Reviews of Botanica Beauty

Testimonial
Anne Kelly
I have been using Botanica for a few now. I first met Sean at the RDS Horse Show & I was having pains in my thumbs from constant use of a keyboard. I was skeptical about whether the product would work or not so he gave me some of the Herbal Cream to put on & go around for the day & let him know how I got on at the end of the day. I did go back at the end of the day I and I bought the cream and the Botanical Wash. The cream I have found is excellent for any type of skin problems e.g. rashes, itching, burns, sunburn, cracks, soreness etc. I also have a blocked tear duct and from time to time I get infections. Because the product is natural and is anti-viral, anti-fungal and anti-bacterial I put some of it around the bone of the eye socket and it relieves the infection. I use the Botanical Wash for my dog and use it as a final rinse and it brings up a brilliant shine on the coat.
On Saturday I met Sean at Belfast Dog Show and I bought their new face cream. Again I was given a generous sample to try and see what I thought of the product. I have very sensitive skin and for anyone who was at Belfast on Saturday it was very cold and windy outside, which would normally leave me with windburn on my fact. Thanks to Botanica this did not happen and I again bought the product. I would recommend this product to everyone as it is a genuine product.

Testimonial
Kerri
Having tried many hand creams over the years, with no luck, I bought a small tub of herbal cream, a little sceptical. I now buy it to use as hand and face cream and for my horse for dry skin and cuts. I love it so much!
Location Map of Botanica Beauty
Popular Beauty Products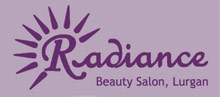 Radiance
73 William Street, Craigavon
028 38 323 439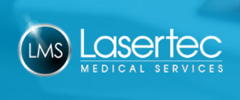 Botanica Beauty
Units 12-13, Warrenpoint Enterprise Centre, Newry
028 4173 9151