26/09/2020
NORTHERN IRELAND ON THE INTERNET
Shed Factory Boucher Road ( behind M&S )

Contact Details
Address
Bay 2, Apollo Road,
Boucher Road
Belfast
County Antrim
BT12 6HP
Reviews of Shed Factory Boucher Road ( behind M&S )

Review
David Hayes
Found the shed factory very pleasant to deal with. Great prices and great sheds what more could you ask for!

Review
David Watt
Great service from advice at start to delivery & erection of super shed.

Review
Paul
Just bought a top quality shed at the best value, comes all treated etc, very impressed with the whole service.

Review
TAllen18
Received my new shed on 16 May. Really high quality, great prices compared to other companies and also included delivery and installation. Friendly professional service from all staff. Would definitely recommend the Shed Factory.

Review
Lorraine rankin
I was very impressed by the sales office, John was very efficient and helpful. The installation was quick and professional and I am so pleased with my shed. Lorraine

Review
Danny Mcardle
Excellent service and great item. Delighted!!

Review
Mark Fullerton
Would definitely recommend this company. Sales assistant was extremely helpful and great item reasonably priced.

Review
Patricia oneill
Great item, excellent service and affordable prices.

Review
Louise
Brilliant shed and excellent quality and speedy delivery. Great service

Review
Sunny Philip
Brilliant service

Review
David McCaughley
Great shed at a great price.Bobby was very helpful and worked around my needs a big thumbs up.

Review
Edie Stockman
Really great quality. Quick delivery and great value for money. Highly recommend to anyone looking a shed

Review
john mccaughey
10/10 for quality sheds and friendly service. best prices l could find. thanks to bobby for his help and advice. john mccaughey

Review
Jeff
Excellent service! Shed was ordered on Saturday and put up on Thursday. It was very well priced and was put up inside an hour! Very pleased!

Review
ann mccall
shed arrived on day i ordered and was erected within the hour.we are well pleased . very clean and tidy workmanship.

Review
Caroline
Great company, very professional and friendly service. My shed is top quality and I am extremely please with everything

Review
Gerard McGarry
Quality, affordable shed, friendly professional staff. Very happy with the service, would recommend.

Review
Alastair Hamilton
Just had a new shed installed . First class job well done. Even in the rain!!!!

Review
Alan
Would highly recommend the shed factory to anyone and the men came to my home and built it within 35 mins.

Review
Mary McManus
I was happy with the service off the man Bobby at the Boucher Road office he was very helpful and very patient I'm delighted with the shed that I got thanks very much :)) Mary!!

Review
GJ
Excellent service from shed factory,highly recommended

Review
Rafal Piskorowski
Great shed. 5* for price. 100% Quality, Top class. Best shed company about. fast and service. High recommend. Wont be beat on prices or quality. Many Thanks

Review
Gary
Excellant quality shed, bulit in less than a few hours. I would highly recommend ShedFactory.

Review
Alister Topping
Fantastic service. Price very competitive and sheds built to a very high standard, delighted!

Review
Julie McCay
Th Shed Factory is a great place to visit if you need a garden shed. They have a great choice of sheds and the prices are very competitive. We were also very pleased that they offered free delivery and installation! We would recommend the Shed Factory. 5 stars!

Review
Paul Bickerstaff
Great shed. Quality is top class. Best shed company about. Wont be beat on prices or quality. Thanks

Review
Laura Bickerstaff
Great quality Sheds, speedy reliable service and excellent value for money. We would highly recommend The Shed Factory Belfast to everyone...

Review
Victoria Robinson
Purchased a garden office, fantastic quality and excellent price, staff were extremely helpful and friendly and took time to explain all options

Review
Lynette mc Donald
I am so pleased I choose the shed factory I shopped and got prices from numerous different companies but shed factory beat every quote. They also deliver quickly and called to my home to double check my measurements as I was not confident I had given themthe right measurements. From the fella at the shop the girl I spoke to at the office and the fella who called to the house to check measurements were all lovely. I would highly recommend thic company to all my family and friends .

Review
Gareth
Excellent service at belfast Shed factory was built in a couple of hours - great quality Would definately recommend if i ever need another shed i would be straight back to here excellent job thank you!!

Review
gerry may
got a shed and a summerhouse will pleased with the work and the price .great quality easy 2 deal with and easy 2 pay no fuss and done everything I wanted

Review
Billy Nixon
Excellent service, Bobby in Boucher was patient and answered all my questions, the delivery was on time and nothing was a problem to the assembly crew. To top it all its a quality product.

Review
Louise Dorman
Our log wood shed was delivered and installed a few weeks ago and cannot be any happier with the result. Totally sets off our rear garden and looks 100%, many thanks again guys!!

Review
John Devlin
Very please with shed which was well fitted in a confined area in my garden and a great price happy camper

Review
A McCann
Very impressed with the quality of the shed and the service I have received. Helpful, efficient, friendly - I would certainly recommend the Shed Factory!

Review
Jonny McCambley
Very impressed with my 10x8 T&G shed from Shed Factory. After searching high and low I found the quality and price range of the sheds to be second to none. Pleasant staff, would highly recommend !! Thank you.

Review
jim
this was a job well done shed was put up on the day & time I was told did not have to wait around

Review
T McCall
Delighted with our new shed, excellent quality and would without doubt recommend to friends. Bobby was very helpful and easy to deal with.

Review
donna moore
really helpful and pleasant staff sheds of high quality and at a decent price great value would definitely recommend !

Review
Teresa Barr
Have looked at lots of other suppliers but none match the Shed Factory for quality or price. Bobby was very helpful and we would highly recommend the Shed Factory. We also noticed some really lovely garden furniture - sturdy and stylish - so might go back.

Review
Seaneen
Sales assistant very helpful able to provide a service we wanted

Review
Arunas Sabas
Good company, great service . Very impressed with the quality of the shed and the service I have received.

Review
Gavin Boyd
Ordered my shed today. Great help from Bobby, and look forward to having my shed installed. Great Service.

Review
Mary kyle
Good service, helpful. Gd patience with me Looks very good quality very impressed

Review
Matt Harris
Great company, fast & efficient service. Would recommend!!

Review
James Taylor
Great quality sheds, fast delivery, friendly service. Bobby at Boucher road very helpful and friendly!! Gave good advice when deciding on the type of shed I needed. Ordered a 6'x6' T&G shed, delivered and installed very quickly. Would highly recommend :)

Review
Nuala Hamill
Very impressed with the quality of the shed and the service I have received. Helpful, efficient, friendly, tidy - I am more than happy to recommend the Shed Factory!

Review
Gerald O'Reilly
Absolutely great service. The people in the factory and the guy on Apollo Road went out of their way to meet our needs. Got a 6x6 T&G shed. Looks the piece, sturdy, and they installed it perfectly and left the place clean. Easy to deal with and easy to pay.

Review
Rebecca Henry
Placed an order for our shed today. Great prices. Bobby was most helpful. Look forward to receiving our shed! My Dad has one and its of excellent quality.

Review
Darran Long
Shed was built in a couple of hours - great quality and no mess left. Would definately recommend!!

Review
john dickey
I have shopped around and found shed factory is the cheapest place to buy a good quality made shed and their staff are extremely helpful and pleasant.

Review
Prateek
It is really good they deliver at time and install.and level the place in such a good price

Review
Helena Mehaffey
The young man Bobby at the Boucher Road office was a fantastic help and very patient a total credit to your company.

Review
Paula Richardson
honestly this is the place to go for a quality shed and a good deal, some amazing offers we got £140 off our shed and its one if best quality ones we seen so a no brainier, guys came within a week and were fantastic up in no time, we've had plenty of rain and snow lately and dry its as a bone as expected, I've told everyone it's the place to go for quality and a bargain

Review
jean kelly
my shed was put up in one hour without any mess and we were well pleased

Review
tommy
Ordered on Monday, delivered and fitted by Friday, that's what I call service, they could not be more helpful, got it at a very good price, using there best price guarantee and to be honest there flooring and quality was the best Ive seen. Very impressed.
Shed Factory Boucher Road ( behind M&S )
5

out of

5
based on
56
ratings.
56
user reviews.
Location Map of Shed Factory Boucher Road ( behind M&S )
Popular Gardening Equipment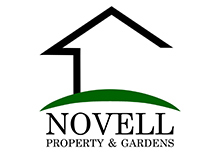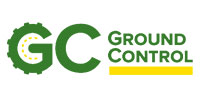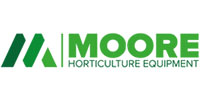 Antrim Bark
Taylor Business Park, 17 Carnanee Road, Templepatrick