24/08/2019
NORTHERN IRELAND ON THE INTERNET
27/11/2015
Eight More NI Christmas Markets
Northern Ireland is not well-known for its inviting winter weather. However, its people are well-known for not being easily put off – so offer them a good enough reason to brave the bracing chill and ever-present threat of a downpour and they will be there. And what better reason could there be than a fine winter market.
Below is list of eight more of the finest seasonal markets across Northern Ireland...
Missed part one of this feature? Catch up
here
.
Meet the Maker Exhibition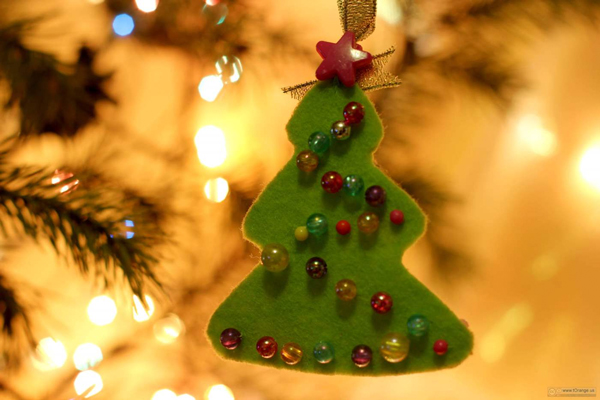 Don't miss this wonderful exhibition of seasonal local handcrafted and inspired gifts for Christmas, hosted in the Space Gallery in Ards Crafts.
Ards Crafts is a contemporary retail Craft and Design Centre showcasing and selling work by some of the most talented Makers from the Ards and North Down Borough and across Northern Ireland.
The Centre is open throughout the year and offers a complimentary gift wrapping service.
05 – 24 December. 09:15 to 17:00 daily. Free admission.
Ards Crafts, 31 Regent Street, Newtownards, Co. Down, BT23 4AD
ardsandnorthdown.gov.uk
Corrymeela Christmas Open Day Market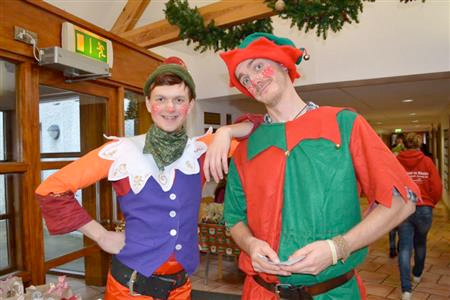 The Christmas themed market will be visiting Corrymeela Community Open Day on Saturday, 12 December.
You'll be amazed at the quality of the local produce and handcrafted goods with a varying range of traders. Come along, browse and pick up that special Christmas gift. Corrymeela Community have organised a full programme of events including crafts, goodies, kids activities, face painting and much more. Santa will also be making an appearance. A fun day out for all the family. This annual event is not to be missed.
Corrymeela, 5 Drumaroan Rd, Ballycastle, Co Antrim, BT54 6QU
naturallynorthcoastandglens.co.uk
Christmas Craft Market at Flowerfield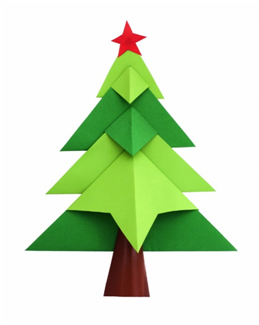 Do you seem to spend each Christmas scratching your head to think of unique gift ideas for the special people in your life?
Then look no further than Flowerfield Arts Centre in Portstewart, which offers the perfect solution. The award-winning arts centre will welcome another major Christmas Craft Market and exhibition until Saturday 19th December.
Offering unique hand-made crafts for sale at affordable prices, from some of the most exciting craftmakers in Northern Ireland. 09.30 - 17.00 Monday – Friday with late night opening each Monday, Tuesday, Wednesday until 20:30. 10:00 - 14:00 Saturdays.
Flowerfield Arts Centre, 185 Coleraine Road, Portstewart, Co Londonderry, BT55 7HU
flowerfield.org
The Fine & Dandy Christmas Market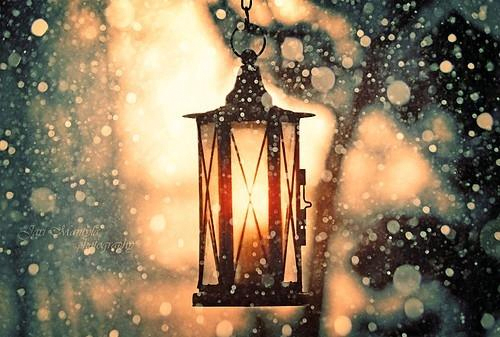 Held monthly at the Crescent Arts Centre, the Fine & Dandy Market showcases the work of independent artists, designers, illustrators and crafters alongside collectors of records, books, vintage wares and quality local food and drink produce.
Further information and lists of each month's exhibitors can be found on our website –
fineanddandymarket.co.uk
.
11:30 – 15:30. Crescent Arts Centre, 2-4 University Road, BT7 1NH
Christmas at St George's Market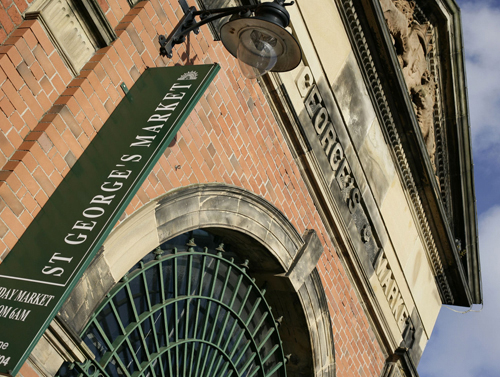 St George's Market will be extending its opening hours again this Christmas, giving market visitors even more time to purchase that all important special gift!
Saturday 19 December 9am - 5pm
Sunday 20 December 10am - 5pm
Monday 21 December 9am - 6pm
Tuesday 22 December 9am - 6pm
Wednesday 23 December 9am -6pm
Thursday 24 December 8am - 2pm
Friday 25 December - Closed
Saturday 26 December - Closed
Sunday 27 December Closed
Friday 1 January 2016 - Closed
Saturday 2 January 2016 9am - 3pm (normal opening hours)
Sunday 3 January 2016 10am - 4pm (normal opening hours)
St George's Market, 12-20 East Bridge Street, BT1 3NQ
The Very Christmassy Vintage and Handmade Fair

Frock Around The Clock will be returning to Lisburn for The Very Christmassy Vintage & Handmade Fair on Saturday 5th December, 11am - 5pm, and will feature up to 40 stalls of vintage, handcrafted & upcycled fashion, furniture, homewares and collectibles, textiles and decor, jewellery, sweet treats, toys, art, craft, gifts, artisan food, children & baby wear & much more!
Saint Patrick's Pastoral Centre, 29 Chapel Hill, Lisburn, BT28 1EP
frockfairsni.com
Christmas Fayre at Victoria Square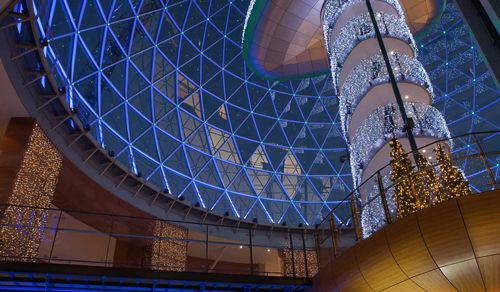 Sample the very best of local festive delights at the Christmas Fayre at Victoria Square. With crafts, gifts, food and more you'll be spoilt for choice. All items are hand/homemade across the North and South of Ireland.
Runs daily (except Saturdays) from 06 Sunday – 24 Thursday December.
Victoria Square, 1 Victoria Square, BT1 4QG
victoriasquare.com
Georgian Christmas in Strangford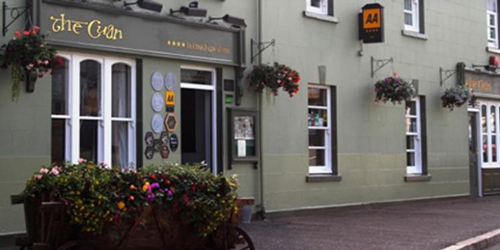 Mary Delaney, wife of the Dean of Down writes about their Christmas celebrations in 1745 when they visited Bernard Ward, Baron Bangor and his wife Lady Mary at Castle Ward Estate.
These accounts give us a wonderful insight to the Christmas fayre of the period.
The Cuan will recreate this spirit of opulence and festive foods to offer you a unique Christmas experience.
Saturday 12 and 19 December
Dinner: £29.95 pp, Dinner, Bed & Breakfast: £69.00 pps
Cuan Licensed Guest Inn, 4 The Square, Strangford Village, BT30 7ND
thecuan.com
Now check out the best Christmas gifts of 2015 here.
---
Latest Northern Ireland Features
31 July 2019
Open House Festival Returns To Bangor
A celebration of culture, creativity, people and passion- Bangor's Open House Festival is back for the seventh year with a bigger and better programme of concerts and events.
08 July 2019
Activity Ideas To Fill Your Summer
'School's out for summer' are words every child and teacher longs to hear, but the holiday period isn't always as joyful for parents. The unpredictable weather, inevitable boredom and complete lack of routine can have many mums and dads wishing their little ones were back at school come the second week of July.
20 May 2019
What's On Spring-Summer 2019
As the evenings stretch out and temperatures begin to soar this spring, calendars are filling up with holidays, concert dates and day trips across Northern Ireland. Whether you're hoping to plan an exciting Bank Holiday weekend, a fun day out for the family or a culture-filled tour, there's plenty on offer right through the summer.
07 May 2019
A Weekend At The North West 200 Races
Northern Ireland is the proud home of motorcycle racing on closed public roads and every May the picturesque setting of the Causeway Coast is showcased on the world stage as one of sport's most spectacular events- the International North West 200.
26 April 2019
Belfast City Marathon: Race & Travel Info
The largest single participatory sporting event in Northern Ireland is set for a massive year of change with a brand new, flatter and faster route for marathon participants, a new marathon start location on the grounds of the iconic Stormont Estate and a historic move to a Sunday for the first time ever.
27 March 2019
Explore NI's Top Game Of Thrones Locations & Experiences
The excitement is building among Game of Thrones fans with the final season set to air in only a matter of weeks. Living in Northern Ireland, we're lucky enough to have the majority of its filming locations right on our doorstep, from the northern lands of Winterfell to the southern island of Dragonstone.
07 February 2019
Where To Dine This Valentine's
As the most romantic day of the year approaches, eateries across Northern Ireland are promoting their best deals and fine wines in a bid to host loved-up couples for Valentine's.
18 January 2019
Family Activities To See You Through Winter
Rather than wallowing in the January blues, a New Year is a perfect time to renew your sense of adventure and plan some fun-filled activities to enjoy with your family.
02 January 2019
January Money Saving Tips
As well as the complete loss of Christmas cheer, January can be particularly challenging in terms of money. Even if you funded the festive period without running up a host of credit card bills, the month of indulgence can still leave a money hangover to be dealt with in the New Year.