31/07/2021
NORTHERN IRELAND ON THE INTERNET
Computer Services in Newtownabbey, Northern Ireland

Consultancy
Cabling
Cloud Services
Support Services
Backup Security
Get IT Support
www.n4networx.com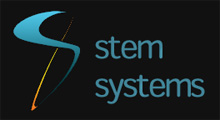 Stem Systems
37A Mallusk Enterprise Park, Mallusk Drive, Belfast, BT36 4GN
(44) 028 9099 8080
Stem Systems is an I.T. solutions provider based in Northern Ireland that was formed in 2003 as a company capable of handling the complete range of I.T. requirements of typical small...




host.io
30 Mallusk Enterprise Park, Mallusk Drive, Newtownabbey, BT36 4GN
02890832600

JLS Technology Ltd
Unit 1/B, The Ferguson Centre, Manse Rd, Newtownabbey, BT36 6RW
0808 1279800

P C Pal
11 Mount Pleasant Road, Newtownabbey, BT37 0NQ
02890160460

We are a Newtownabbey based IT support company that provides a quality, cost-efficient service to small businesses and home users to make sure that you get the most from your IT....

SCS Ltd
545 Doagh Road, Newtownabbey, BT36 5BT
02890832777

Tech Stop
6A Ballyclare Road, Newtownabbey, BT36 5EX
02895622244

The Tech Stop
6A Ballyclare Rd, Newtownabbey, BT36 5EX
02895 622 244
Map of Computer services Companies in Newtownabbey