29/02/2020
NORTHERN IRELAND ON THE INTERNET
Insulation in Newtownards, Northern Ireland

We have been providing home insulation expertise for over 25 years, in the domestic and new build markets. With over 10,000 successful installs per year, our goal is to provide a service that is second to none in customer care and a quality product.
www.belfastinsulation.com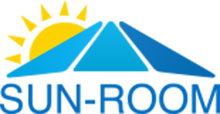 Sunroom is a specialist company that installs beautifully bespoke insulated conservatory ceilings and roofs to your existing conservatory. As well as serving the whole of Northern...


Jenkip Ltd
Unit D3 Ards Business Centre, Jubilee Road, Newtownards, BT23 4YH
07783221981
Map of Insulation Companies in Newtownards