16/10/2019
NORTHERN IRELAND ON THE INTERNET
Car Insurance in Crumlin, Northern Ireland

Drive confidently with the protection of an Allianz car insurance policy.
Call us at 028 90 828 828 or apply online to see how much you could save today!

Whatever you drive, whether it is a Toyota, a Ford, a BMW, a Jaguar or even an Electric car, our team will work hard to get you the cover you need.
Branches
Enniskillen 028 6632 4371
Pomeroy 028 8775 8323
Fintona 0845 647 0647
https://bradyinsurance.co.uk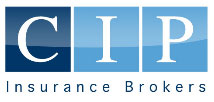 Let us make sure you're covered. Ring us today and get a quote for your insurance needs. We're one of the leading independent insurance brokerage companies in Northern Ireland. But...
Map of Car Insurance Companies in Crumlin