20/09/2018
NORTHERN IRELAND ON THE INTERNET
Cosmetics, Northern Ireland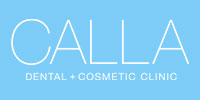 Having confidence in your appearance can have a dramatic and positive impact on your life. One way to achieve this is through the advanced cosmetic dentistry offered by the team of...

MediCare Deenys
34 St. Patrick'S Avenue, Downpatrick, BT30 6DW
028 4461 1911
ABOUT US The main focus of MediCare is the development of the Primary Health care aspect of pharmacy. We currently operate 33 pharmacies in Northern Ireland employing over 40...

The Clinic
184 Lisburn Road, Belfast, BT9 6AL
028 9066 3063
Established in 2003 by Jackie Donnelly, The Clinic, Lisburn Road offers a full range of beauty treatments aimed at freshening and enhancing the appearance of both the younger and older...





Kiko Milano
11 William Street South, Belfast, BT1 4AR
02890233223

Lush
12-14 Castle Lane, Belfast, BT1 5DA
02890438672

Mac Cosmetics
Debenhams, Castle Court Shopping Centre, Belfast, BT1 1DD
02890435546




Map of Cosmetics Companies in Northern Ireland
Refine Cosmetics by Region