24/01/2021
NORTHERN IRELAND ON THE INTERNET
Car Repair in Omagh, Northern Ireland

Get top quality bodywork services from the experts at BMT Car Service. We're easily reachable in Ballymena and surrounding areas.
Vehicle bodywork repairs
Vehicle dent removal
Vehicle bumpers
Alloys
Vehicle re-sprays
bmtcarbodyrepairs.co.uk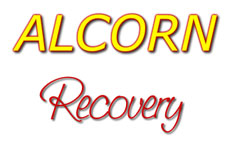 Alcorn Recovery provides a friendly, professional service for all of your recovery and automotive needs. This is offered 24 hours a day, 365 days a year and is highly specialised in...

Arc Omagh
1A Circular Road, Belfast, BT79 7HL
02882 259 457


Magic Garage
Unit 11 Gortrush Industrial Estate, Omagh, BT78 5EJ
07591385574


McGales
2 Coolnagard Lane, Omagh, BT78 1RG
028 8224 3061





Map of Car repair Companies in Omagh