25/10/2021
NORTHERN IRELAND ON THE INTERNET
Car Repair in Londonderry, Northern Ireland

Get top quality bodywork services from the experts at BMT Car Service. We're easily reachable in Ballymena and surrounding areas.
Vehicle bodywork repairs
Vehicle dent removal
Vehicle bumpers
Alloys
Vehicle re-sprays
bmtcarbodyrepairs.co.uk

Currys Garage
13 Edenreagh Road, Derry - Londonderry, BT47 3AS
028 7181 0567
Welcome to Curry's Garage in Northern Ireland Established in 1985 Curry's Garage is a local family run business employing local people. We provide a 24 hour Accident Recovery and...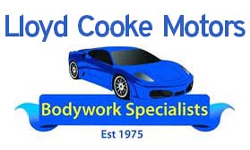 Lloyd Cooke Motors is one of the leading vehicle repair centres in Northern Ireland. We provide professional car and commercial vehicle servicing in Derry / Londonderry. Our Services...

BC Auto Repair
15B Pennyburn Ind Est, Londonderry, BT48 0LU
07783 849000




Patrick Crumley
18B, Riverview Terrace, Derry - Londonderry, BT47 2BL
028 7131 2939

Quinns Garage
15 Hall Lane, Ardmore, Londonderry, BT47 3RQ
02871349559


Satnams Garage
51B, Beragh Hill Rd, Londonderry, BT48 8LY
028 7135 7175


VSM (NI) Ltd
Campsie Industrial Estate, Mclean Road, Londonderry, BT47 3XX
02871 277198
Map of Car repair Companies in Londonderry