28/10/2020
NORTHERN IRELAND ON THE INTERNET
Fermanagh Web Design

Contact Details
Contact:
Mr Derek Carroll
Address
46 Geaglum Road
Enniskillen
BT92 9GN
Reviews of Fermanagh Web Design

Review
Sukhada
I am very pleased with the work Derek has done on my website.

It looks better visually, text is easier to read & the layout is neater.

He has added additional features which I did not have on my previous website.

I am able to very easily make any changes I need to the website.

The program he uses to build websites is easy to use.

I am very happy with his work. His fees are very reasonable. He is pleasant to work with, very knowledgeable & expert in his field of work.

I would highly recommend Derek for anyone needing a website designed or revamped.

Review
Declan Mc Avinue
Fermanagh Web Design is great!

In every single aspect, the service I received from Derek was 1st class and…

…the price was excellent – take my word for it, as I went around them all.

The service…really is all you could ask for… I never had any problems getting in touch with Derek, he always got back to me.

The time period in which my website was done was excellent, and to be totally honest, I cannot fault this man and would recommend him to anyone 110%.

Review
Geoff Morrow
Hi Derek,

Thanks for the work you did on my website.

I needed something that stood out from the crowd that was informative, visual, and easily navigated, and you did exactly that.

I found you simple to contact & very easy to work with, and on numerous occasions we met up to discuss my needs and goals, all in all, I am extremely happy with your services, and would not hesitate to recommend your work to anyone wanting to move their business forward.

Regards,
Geoff Morrow

Review
Elaine at BoyhillCookers
Working with Derek from Fermanagh Web Design has been an absolute pleasure from the start.

We found it refreshing to just have someone come in and take the stress out of web design and managing our online presence for us especially as we were not well educated in this field.

We can definitely feel the benefits now as business is booming for us and we are taking orders from across Ireland.

We would highly recommend choosing to work with Derek.

We were looking for help with the redesign of our website and getting into social media.

We decided to work with Derek on the recommendation of another client of his.

Derek responds quickly and is easy to contact at any stage when we have queries.

He is helping us with our plans to expand and get into online sales.

I would recommend Derek to anyone and have already done so.
Fermanagh Web Design
5

out of

5
based on
4
ratings.
4
user reviews.
Location Map of Fermanagh Web Design
Popular Web Design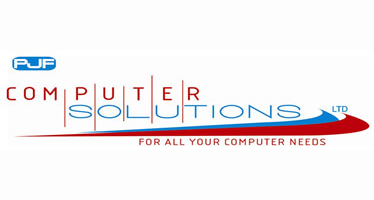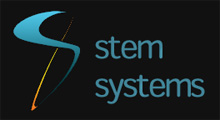 Stem Systems
37A Mallusk Enterprise Park, Belfast
(44) 028 9099 8080