26/02/2020
NORTHERN IRELAND ON THE INTERNET
Sophia Coaching

Contact Details
Mob:
John:0771 8806109 Paul: 0782 6891216
Address
10 Orpheus Drive
Dungannon
County Tyrone
BT71 6DR
About Sophia Coaching
Life Coaching
Helping you to understand where your experiences and feelings truly come from. This will help to set you free from whatever is holding you back.
Executive Coaching
Helping Senior Executives tap into their innate wisdom and creativity to enable their inner wisdom and experience to provide their answers.
TEAM Coaching
This is not about one-off team days. Team coaching is about a coach or coaches journeying with a team, over time as the team develops.
IHEART Training
Society is facing a growing crisis. We have forgotten how resilient we are. So have our children, our schools, our universities and our workplaces.
We have a solution that is working.
Why Choose Sophia Coaching?
"When you start to see the power of Thought and its relationship to your way of observing life, you will better understand yourself and the world in which you live" ~ Sydney Banks
Sophia Coaching will help you better understand your relationship with your Thought in the Moment of any given situation; in your personal life, in your business life, in your relationship with others or your relationship with your team and work colleagues. Whatever the situation, building this understanding about who you truly are is key to developing solutions that work for you and that come from your own wisdom.
Unlocking your Power
Your default setting is one of Clarity, Perspective, Insight, Compassion, and Peace of Mind.
Working with Sophia Coaching, we will help you untangle the "misguided thoughts" that inhibit you from seeing, hearing or feeling your own inner genius; from truly being at home in your default setting of Wisdom and Love.
Location Map of Sophia Coaching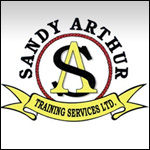 Driver Training
Road Transport Courses
Construction Training
Driver CPC
Specialist Driver Training
Skid Car
4 x 4 Training
High Performance Driving
www.sandyarthur.co.uk

We are a thriving training company based in Northern Ireland with outstanding results and an exceptional workforce.
Abrasive Wheels
Reach Lift Truck
First Aid
Low Loaders
Forklift Training
IPAF Training
CSCS Training
... and many more!
www.pfitraining.co.uk/