28/06/2022
NORTHERN IRELAND ON THE INTERNET
Medical Goods in Bangor, Northern Ireland

Comfort First NI has opened to fulfil the need for a Chair Specialist in Northern Ireland. With 40 years' experience in the local furniture business, make it your first stop for Riser recliners, chairs and adjustable beds, with a specialist stock and knowledge of each. Now available to serve the public, as well as nursing homes, residential homes, day centres, folds and care homes.
www.comfortfirstni.co.uk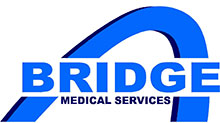 It isn't until ill health effects our lives or that of our children or parents that we realise the need for special aids to make life easier. Bridge Medical Services have specialised...


Map of Medical goods Companies in Bangor