28/06/2022
NORTHERN IRELAND ON THE INTERNET
Medical Goods in Lisburn, Northern Ireland

Comfort First NI has opened to fulfil the need for a Chair Specialist in Northern Ireland. With 40 years' experience in the local furniture business, make it your first stop for Riser recliners, chairs and adjustable beds, with a specialist stock and knowledge of each. Now available to serve the public, as well as nursing homes, residential homes, day centres, folds and care homes.
www.comfortfirstni.co.uk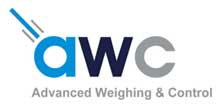 Advanced Weighing & Control was formed in January 2006 by Ian Wilson. We have over 13 years' previous experience in the supplying of bespoke weighing equipment. We can supply a wide...

Scott Medical
8 Saintfield Park, Lisburn, BT27 5BG
028 92 665 482
SCOTT Medical Ltd offer a totally professional approach to therapy equipment service, regularly updated, trained & knowledgeable engineers, utilizing the best in safety testing...



G-Care Ltd
9 Ferguson Drive, Lisburn, BT28 2EX
028 9266 0118





Vida Global
19C Ballinderry Road, Lisburn, BT28 2SA
02892600750
Map of Medical goods Companies in Lisburn