24/01/2020
NORTHERN IRELAND ON THE INTERNET
Car Parts And Accessories in Coleraine, Northern Ireland

We supply all your car and van parts necessary to get your vehicle back on the road. Including all of the essential accessories when it comes to properly maintaining and repairing your vehicle.
Car and Van Parts
Oil and Consumables
Tools and Equipment
Paint Department
http://componentsales.co.uk/

Alloy Wheels
Tyres
Exhausts
Replica wheels
Alignment Specialists
Alloy wheel repairs
Kahn main agents for Ireland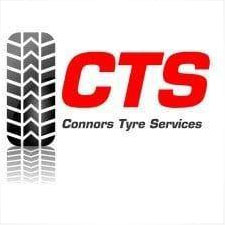 We are committed to auto repair and to serving you with quality and value tyres. Bring your car in today for an inspection, and see what we can do for you. About Us CTS (Connors Tyre...

PartsDoc Ltd
9 Loguestown Industrial Estate, Coleraine, BT52 2NS
02870 322970
Proud Suppliers of all your motoring needs including Tools, Parts, & Accessories We carry a massive range of Tools, Accessories, and Car Cleaning products. TOOLS: Draper, Ford-Tools,...


Halfords
Unit 9, Riverside Regional Centre, Coleraine, BT51 3QQ
02870322590



Tintman NI
Unit 6,, 48 Cloyfin Road, Coleraine, BT52 2NY
07715 951 478
Map of Car parts and accessories Companies in Coleraine