17/09/2021
NORTHERN IRELAND ON THE INTERNET
Car Parts And Accessories in Londonderry, Northern Ireland

We supply all your car and van parts necessary to get your vehicle back on the road. Including all of the essential accessories when it comes to properly maintaining and repairing your vehicle.
Car and Van Parts
Oil and Consumables
Tools and Equipment
Paint Department
http://componentsales.co.uk/

Alloy Wheels
Tyres
Exhausts
Replica wheels
Alignment Specialists
Alloy wheel repairs
Kahn main agents for Ireland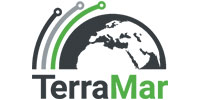 Company Overview Terramar Networks Limited offers asset tracking and fleet management services on a global basis, on land, sea and air. Our customers span a variety of industrial...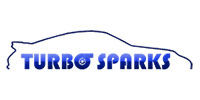 Turbo Sparks
Campsie Industrial Estate, Mclean Road, Londonderry, BT473XX
028 71 811 333
Turbos - Engine turbo performance reduced or smokey? Turbocharger repair/refurbishment, Repairs priced to match turbo condition, Very latest VSR dynamic balancing equipment onsite,...



Browne & Day
Hill Top Garage, 4 Main Street, Londonderry, BT47 4HR
028 71338234




Halfords
Unit 13, Crescent Link Retail Park, Londonderry, BT47 6SA
02871314470






Turbo Sparks Ltd
Campsie Industrial Estate, Mclean Road, Londonderry, BT47 3XX
(028) 71 811 333
Map of Car parts and accessories Companies in Londonderry